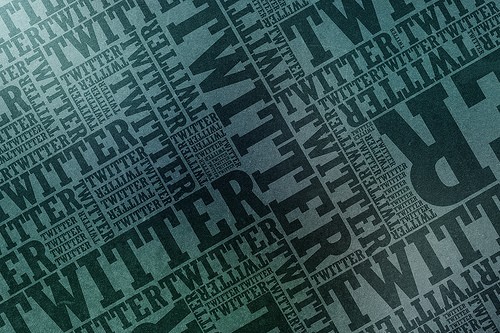 Roll up, Roll up, the Twitter Times is out!!
With over 225 million monthly active users sending an average of 500 million Tweets per day, it's no wonder Twitter is the first place many people turn to receive up to date news and information . And, you don't just have to take our word for this…there are over 2.1 billion searches run on the site everyday, meaning its hot on the heels with Google and YouTube! However, unlike the other search engines, Twitter allows any individual to post news that will immediately be positioned in the public eye, leaving Google frantically struggling to keep up.
Twitter is often referred to as the 'information network' as it moves away from the other traditional social networking sites. The introduction of Twitter's separate "Twitter Search" site has exposed their desired position as the go to place to receive up to date information.
Twitter SEO Dick Costolo suggested that the platform "is complementary to traditional forms like television, because it adds the kind of real-time discussion we associate with the town square or the pulse of the planet". This suggests that the platform sees itself as a real contender in the race to become the ultimate breaking news platform.
It is not just Twitter itself that can see these benefits, Journalists have been using Twitter for a number of years to find these breaking news stories. However, they are increasingly turning to the site to post this news before they have written the article. This can be seen with the death of Philip Seymour Hoffman, whose death was tweeted out by the Wall Street Journal before it had been officially announced to the family or the details of the incident had been confirmed. It appears that Twitter has heightened the 'competition' between media sources and opened up the race to be the first ones to report such news. However, tweeting such news out without official confirmation is surely not only jeopardising the long built up credibility of a paper but also immoral and disrespectful to the family?
Twitter makes it much easier for news-seekers as unlike other traditional forms of media, Twitter allows users to personalise the type of news they receive. By following certain accounts users can pick and choose what types of information they see in their news feed. We've all opened a newspaper and had to flick through the countless stories of Alien sightings and George Osborne's missing cat to find the articles that really interests us. The 'Twitter List' is great for collating news, allowing users to separate the accounts they follow into a variety of categories. For example, one could separate their news feed into 'Sports News', 'Celebrity News', ' UK News', 'Political News' etc. to really home in on the subjects interesting to you.
In addition to 'Lists', the almighty hashtag has allowed us to group together tweets from a specific subject, meaning we are able to view millions of first hand accounts and traditional news reports on just about any subject we find of interest. For example, type in #europeanelections and millions of tweets appear offering us a snapshot into the sentiment of the elections. Positive, negative or indifferent, the hashtag allows us to see and share everyone's opinions!
Not only can you filter the news you receive but you can also receive it from a variety of sources. Traditional newspapers are notoriously very set in their ways when it comes to the angle they take and the style in which they write, meaning you will usually only ever get one side of a news story. However, by following multiple Twitter accounts you can ensure you receive a varied and unbiased grasp of a breaking news story.
Perhaps the greatest feature that Twitter brings to news reporting is that of citizen journalism. These 140 characters have given everyone a voice, allowing a huge variety of first hand accounts to be posted, as well as the traditional news reports. Rather than having to rely on the words of a paid reporter, we are now able to hear the 'real story' from those who witnessed it first hand.
The problem with Twitter as a newspaper however is that it is a huge rumour mill! Citizen journalism has given all of us a voice and opinion and unfortunately not all that is tweeted by people is true! In order to find great nuggets of news on the platform we have to sift through thousands of false accounts, spam tweets and false messages to find the solid, trustworthy information.
But then can the same be said for traditional media? As confidence in newspapers wavers, are people increasingly turning to social media for the real first hand accounts from the average Joe?
When it comes to Twitter, we must take the rough with the smooth! On one hand it provides us with priceless first hand accounts and pictures of breaking news stories, offering an unbiased and varied take on news. Yet on the other hand, how do we really know which tweets to trust?
In an age where the media is grappling for the best headlines and as confidence in the media beings to falter, will Twitter become the ultimate 21st Century newspaper?
So, what do you think? Would you read the Twitter Times?
…Actually, at the time we've just posted this we thought we were being very clever with the term 'Twitter Times'. However, it appears you can actually get your very own personalised newspaper generated from all the information on your Twitter feed via 'The Tweeted Times'. Featured users include Leonardo DiCaprio, Kevin Rose (Partner at Google Ventures) and Lily Allen!
Note: This post is a guest post from a member of our DMR Insider Community.
Photo by jez`