Here are a few of the more interesting tinder statistics I was able to dig up. As always, be sure to check back in the future as I will be updating this post as new and updated stats become available.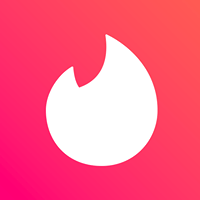 Online dating has been a pretty active scene since the very early days of the internet. Sites like Match.com and eHarmony have been using the magic of modern technology for years to match up singles, but the game was taken to a whole new level with the advent of the mobile app. While some of the originals have adapted and still hold their own, a new wave of mobile-first platforms have joined the fray led by tinder.
In just a couple of years since launch, tinder's simple UX and social/geo matching ability have made it a quick leader in the mobile dating space. I was curious just how big tinder has become, so I did a little searching recently. Here's what I found…
tinder Facts
When was tinder released? September 2012
Who owns tinder? IAC
Where is tinder's headquarters? Los Angeles, CA
Who created tinder? Sean Rad, Jonathan Badeen, Justin Mateen, Joe Munoz, Dinesh Moorjani and Whitney Wolfe
What is tinder?
The people we meet change our lives. A friend, a date, a romance, or even a chance encounter can change someone's life forever. Tinder empowers users around the world to create new connections that otherwise might never have been possible. We build products that bring people together. (source)
tinder Statistics
How many people use tinder?
Last updated 8/21/18
---
How many tinder daily users:
ast updated 9/27/14
---
Number of paying tinder subscribers:
Last updated 11/6/18
---
Reported amount tinder will earn in revenue in 2018:
Last updated 8/14/18
---
Estimated amount of revenue tinder earned in 2017:
---
Number of times tinder has been downloaded:
Last updated 2/14/18
---
Number of matches made by tinder:
Last updated 1/3/18
---
Number of daily swipes on tinder:
Last updated 1/3/18
---
Number of matches made daily on tinder:
Last updated 1/3/18
---
Percentage of Tinder users that are single:
Last updated 5/7/15
---
Percentage of Tinder users that are divorced:
Last updated 5/7/15
---
Percentage of Tinder users that are already in a relationship:
Last updated 5/7/15
---
Percentage of tinder users that are millennials:
Last updated 9/24/15
---
Percentage of tinder users that come from outside North America:
Last updated 2/5/16
---
Average time spent per day per user on Tinder:
Last updated 6/3/16
---
---
Average number of dates per week from tinder:
Last updated 10/4/17
Please share this post if you enjoyed it:
---
Top Competitors: