Without a doubt, traveling can be one of the most frustrating and exhaustive activities a human can participate in. Thankfully, designers and inventors have taken the plight of the traveler to heart and have created countless travel gadgets aimed at making the experience just a bit less painful. Here are some of the coolest travel gadgets I have been able to dig up in my internet travels. As always, I will be adding to and updating this post regularly, so be sure to check back often.
Cool Travel Gadgets
(Click on each image for more product details including purchasing information)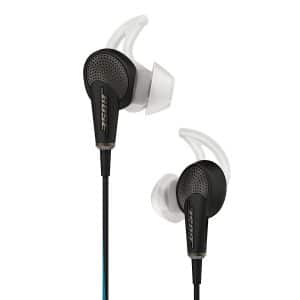 Bose QuietComfort 20 Acoustic Noise Cancelling Headphones
The QuietComfort 20 Acoustic Noise Cancelling headphones let you enjoy better sound every day, everywhere you go. Turn on noise cancelling to reduce surrounding distractions and focus on your music. Or, at the touch of a button, activate Aware mode to hear what's happening around you. Proprietary StayHear+ tips provide a soft, secure fit. The inline microphone and remote let you switch easily between calls and music on your iPhone.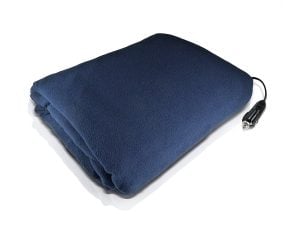 Schumacher Electric Heated Travel Blanket
Schumacher's heated blanket is ideal for traveling in your car, truck, SUV or RV, and for roadside emergencies. This 42 inches x 58 inches blanket is made of comfort polar fleece material and makes a great seat warmer, with an 8 foot cord. Schumacher's 12 Volt products provide the comforts required by the professional drivers and travelers of today.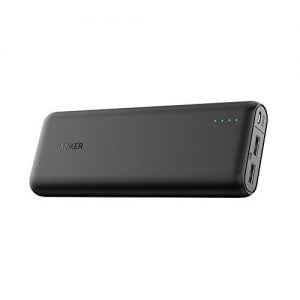 Anker 20100mAh Portable Charger PowerCore 20100 – Ultra High Capacity Power Bank
PowerCore 20100 offers an unbelievable size to capacity ratio along with best-in-class charging speeds.
Thanks to Anker's advanced charging technology, you'll wonder why you ever wasted time plugged in to the wall.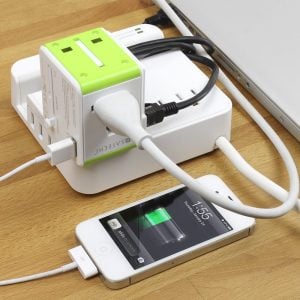 Satechi Smart Travel Router with USB Charging Port
The Satechi Smart Travel Router / Travel Adapter with USB Port adapts to fit into four of the most common plug configurations used around the world and features four different modes for your wireless networking needs. Two options provide charge your device: an AC power port and a USB port. This compact adapter is convenient for charging smartphones, laptops, music players, cameras, e-readers, handheld game consoles, tablets, and other devices all around the world.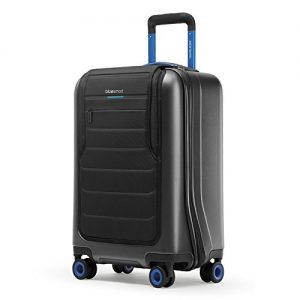 Bluesmart One – Smart Luggage: GPS, Remote Locking, Battery Charger
The Bluesmart carry-on is the first suitcase to connect wirelessly to your smartphone so you can stay charged, tracked, locked, and underweight. Our charging dock, with two USB ports, lets you power your phone up to six times so you never have to crowd around an airport outlet again. A built-in SIM card lets you know where your bag is via GPS / 3G, anywhere in the world, for free. The scale is conveniently built into the handle so you find the weight of your belongings simply by picking it up. You can also remotely lock the bag or set it to auto-lock in case you get separated from it.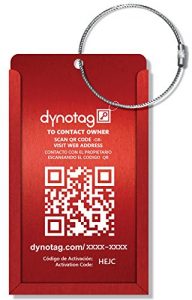 Dynotag Web/GPS Enabled QR Smart Aluminum Convertible Luggage Tag
Dynotag Smart Property Tags offer several innovative capabilities to help your property come back home, as well as keeping important property and trip information securely available.
Black+Blum Stackable Lunch Pot
A functional Lunch Pot with two stackable water tight pots – small and large – for your on the go meals and snacks. It's BPA-free, microwave safe and dishwasher safe. One spork included. The smaller compartment conveniently nests inside the larger – and a rugged carry strap lets you easily transport it. The twist top pot lids are leak-proof, so no more spillages in your bag or rucksack. Perfect for breakfasts such as porridge, lunches of soups/stews/noodles and healthy snacks like nuts and blueberries. Inspired by Indian tiffin carriers.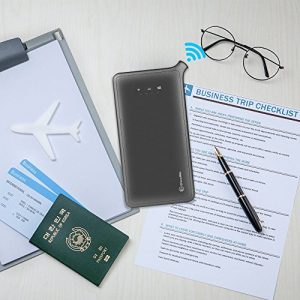 GlocalMe U2 4G Global Wi-Fi Mobile Hotspot
Powered by innovative Cloud Sim technology, GlocalMe G2 is the world's first pocket WiFi without local SIM cards to connect in over 100 countries/region, allowing travellers to access the Internet at any point of their travels without local SIM cards and roaming charges.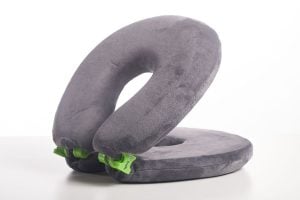 FaceCradle Adjustable Travel Pillow
Say goodbye to long restless airplane flights, train rides, car rides and bus rides. Now you can sleep as comfortably as you sleep in your own bed. FaceCradle allows you to get deep sleep while traveling. This is the first travel pillow that allows you to choose 5 different sleep modes to make sure you find the most comfortable position during your travels.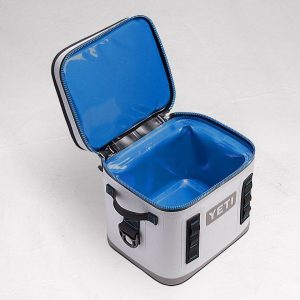 YETI Hopper Flip 12 Soft Cooler
Say Hello to the leak-proof, tough-as-nails, carry-the-day soft cooler. Like the original hopper, the hopper flip 12 can withstand serious abuse in the field, even with everyday use. Its wide-mouth opening makes for easy loading and access to your food and drinks. Plus, its compact, cubed body allows for ultimate portability, never slowing you down. It's the only personal cooler that's game for full days in the tree stand, early mornings in the duck boat, or afternoons on the water.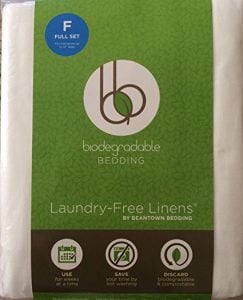 Beantown Bedding Disposable Bedding
No washing! Use for days or weeks and simply discard or compost Comfortable: Made with Tencel for exceptional softness and durability Hypoallergenic: Chemical-free, dye-free and odor-free Eco-friendly: Save water, energy and carbon emissions.
Note: Some of these links may be affiliate links. For a list of the programs I belong to, please visit my disclosures page.