It was while one of my dogs was laying next to my desk the other day, that the idea for the next Geek Marketer Must Haves post came to me: Pet gadets and accessories.
Here are some of the more interesting hi tech pet products and gadgets I have come across lately. I hope you enjoy and maybe get a few ideas for your pet. As always, you can find out more information about each product by clicking on the picture. Also be sure to check back occasionally as I will be adding more items to this slideshow when I spot more cool stuff.
Pet Gadgets and Accessories
(Click on each image for more product details including purchasing information)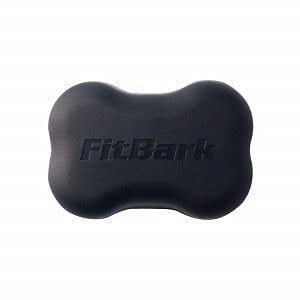 Fitbark 2 Dog Activity and Sleep Tracker
FitBark 2 is a motivational platform that gets dogs and humans healthy together while providing unprecedented insights into dog activity, sleep, behavior, medical conditions and overall health.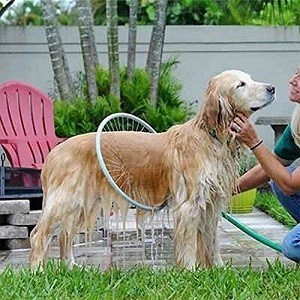 Woof Washer Pet 360° Dog Shower
This is a circular hollow tube behind to pick up a water pipe, and the inside of the hollow tube has a lot of holes. When we open the valve, the water will be emitted from the holes. Very convenient to use.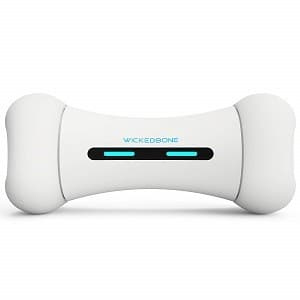 Wickedbone Smart Bone, Automatic & Interactive Toys for Dogs
The Wickedbone is fully interactive. It can react to different actions of your dog with built-in emotional system. When your dog runs, Wickedbone runs after it; when your dog chases it, it turns around and runs away, making Wickedbone react in different and very engaging modes.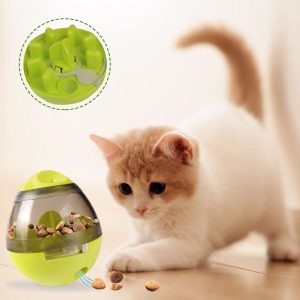 Andiker Pet Treat Dispenser Ball
Through its unique design,the interactive food dispenser slows down feeding and limits the amount of food to help aid with digestion and bloating. You don't need to worry about that the dog will eat too much or too fast any more .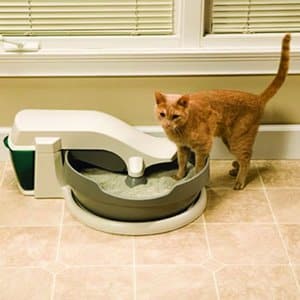 PetSafe Continuous Cleaning Automatic Litter Box
Simply Clean is an innovative, automatic litter box that continuously self-cleans throughout the day. The quiet, slow-moving bowl constantly turns, making one full rotation per hour. During this time, waste is sifted out and carried up the conveyor belt into the covered, removable waste bin. All you need is clumping litter, and the litter box does all of the work for you.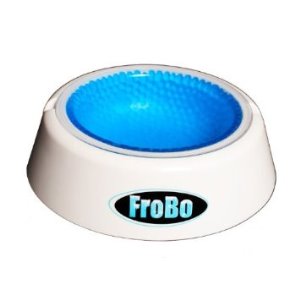 Every pet deserves a cold one. Now you can give your pet the thrill of chill. Frobo is the first and only 24 ounce bowl that keeps your pets water cool all day long, so pets stay hydrated, healthy and happy. Dogs and cats (and most pets) naturally avoid stale, warm water, which can be a breeding ground for bacteria. With frobo, pets will enjoy chilly, fresh water for 8 hours and even longer. Unlike fountain style bowls, frobo is compact, hassle-free with no batteries or electrical cords to worry about. Supplemental frobo freezer cores are also available so you can always have a frozen frobo on hand at all times. A unique, simple, innovative solution for every pet owner.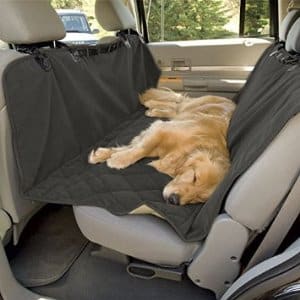 Microfiber Waterproof Dog Seat Covers Car Hammock Pet Seat Protector
Heavy duty microfiber to provides utmost protection and long lasting Use. >>Velcro openings to allow Use with seatbelts, car seats, and pet restraints. Built-in adjustable straps make for installation in almost any vehicle a breeze. when not in-Use you can simply fold away into a compact size for easy storage.It Installs quickly and easily and when used as a barrier.Pet Hammock back Seat Cover is a great way to take your furry friend with you on the road while keeping your upholstery clean and protected. High quality dog car travel accessories pet seat covers Best dog car seat covers bench seat cover for Pets, Clean with a damp cloth or machine wash.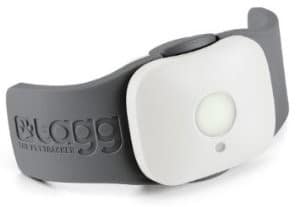 Tagg GPS Pet Tracker – Dog and Cat Collar Attachment
Tagg GPS Pet Tracker is the nation's leader in GPS Pet Tracking Technology. Not to be confused with the common microchip, Tagg uses advanced GPS and the nation's largest wireless network to help you to find your pet anytime and anywhere. Additionally, Tagg can track your pet's activity levels. Give you and your beloved pet the safety and security you both deserve.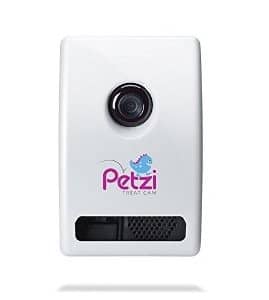 Petzi Treat Cam Wi-Fi Pet Camera and Treat Dispenser
A revolutionary remote treat dispenser and camera that makes it fun and easy to connect with your pet from anywhere, at anytime.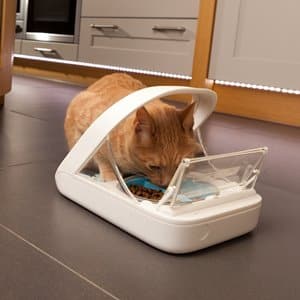 Ensures that the designated pets access their own food. Compatible with all worldwide implanted identification microchips, can store up to 32 in memory. Suitable for animals on prescription diets or weight management programs. Lid forms a seal ith the top of the food bowl keeping food fresher for longer and preventing flies from getting to the food.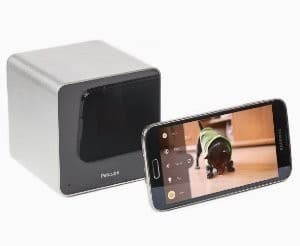 Petcube – Interactive Wi-Fi Pet Camera
Petcube is an interactive pet camera that lets you watch, talk to and play with your pets from your smartphone when you're away from home. Beautifully designed with an interactive laser toy, your pets will enjoy regular playtime and exercise. No more sad goodbyes! Now your furry friends are just one tap away.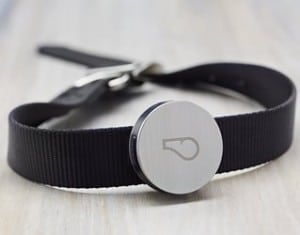 Whistle Activity Monitor For Dogs
Whistle Activity Monitor provides pet parents a central communication hub for your dog, filled with actionable information to better understand your dog's health, behavior, and well-being. Whistle's sleek, lightweight device attaches to your dog's existing collar and tracks their daily activity and rest. It then wirelessly sends that information to your mobile phone, giving you a visual summary of your dog's day.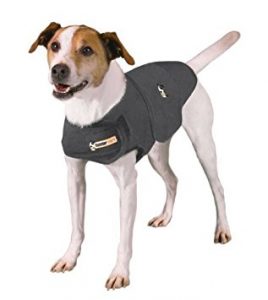 ThunderShirt Classic Dog Anxiety Jacket
The original, patented design applies gentle, constant pressure, similar to swaddling an infant. The ThunderShirt produces a dramatic calming effect for over 80% of dogs. The best part is there's no training required.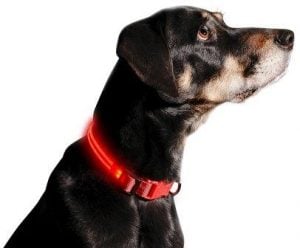 LED Dog Collar, USB Rechargeable
Vehicles will see your dog well in advance with this bright collar – ALL THE TIME
USER-FRIENDLY, COMFORTABLE AND FULLY ADJUSTABLE – Change the light between steady mode, rapid flashing or slow flashing with just 1 click. Thanks to the easy-to-use clips the LED Dog Collar is no hassle to put on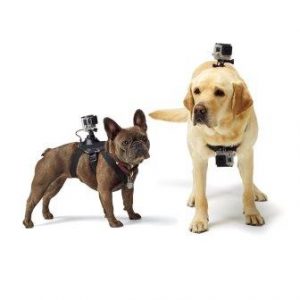 Mount your GoPro to your dog to capture the world from his point of view. This harness features two mounting locations for a variety of perspectives: the chest, for bone-chewing, digging and front-paw action, and the back, for over-the-head shots of running, jumping, fetch and more. Made of washable, water-friendly material, your dog can swim, play and get dirty without a worry. Soft, padded construction keeps your pet comfortable.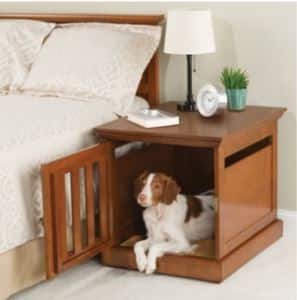 This is the nightstand with integrated sleeping quarters for a dog. Eliminating the need for a standalone pet bed, the dog house nightstand blends into bedroom decor and has a door that provides dogs access to their own sleeping space.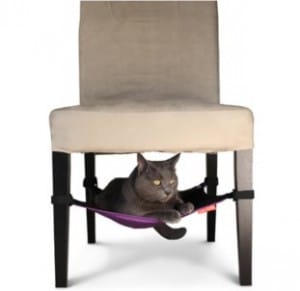 This is the space saving hammock that suspends below the seat of a chair to provide a comfortable spot for felines to hang out. The hammock's patented design helps minimize clutter, blends into any décor, and saves space by eliminating the need for a bulky pet bed.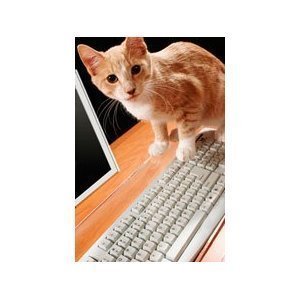 Catproof Computer Keyboard Cover
Solid acrylic cover designed to fit over all standard computer keyboards. Prevents cats and other pets from walking on your keyboard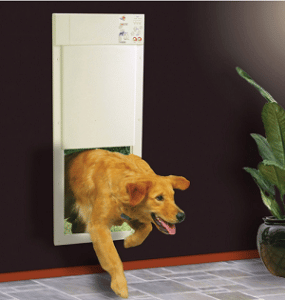 High Tech Wireless Electronic Pet Door
Power Pet doors are motor driven and activated by a tiny ultrasonic collar. Other electronic pet doors merely unlock a hinged panel, requiring your pet to push it open. That's something that a lot of pets don't like to do. Patented Power Pet doors open completely under their own power. They feature a translucent door panel made of a new super-strength, bulletproof resin. When your pet approaches, the air-tight panel quickly and quietly powers upward, disappearing into the stylish housing. Because the panel moves up and down and does not swing out, it can be mounted in hermetically sealed grooves for air-tight closure. This mounting arrangement makes it impossible for an intruder to kick it out. An automatic dead-bolt locking feature adds a higher level of security to your home. The result is the most secure pet door against intruders and stray animals. Your pets are empowered to come and go as they please. Their animal friends are politely asked to stay out.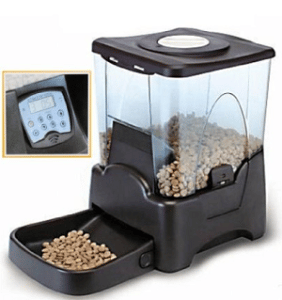 Programmable Automatic Pet Feeder
New topPets Large Automatic Dry Food Portion Control Dog Cat Pet Feeder (BRAND NEW) Features: Large volume – 45 cup (10.65L) capacity Feed from 1 to 99 days (or non-stop) Programmable portion sizes – 1/4 cup to 2 1/2 cups Programmable feeding from 1 to 4 times daily Smart sensor prevents overloading of feeding tray Pet-proof lock on lid Prevents accidental spillage Unique Anti-jamming feature Translucent hopper shows food level Tamper-proof clasps on hopper Record a personal message for your pet Alarm sounds when feeding schedule expires Detachable food hopper & feeding tray for easy cleaning Built-in clock with easy to read LCD Built-in microphone, speaker and low battery indicator.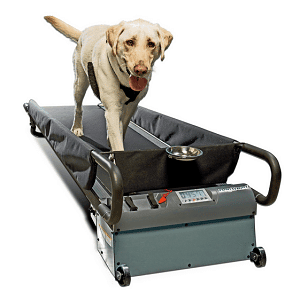 The Medium DogTread Dog Treadmill by PetZen is recommended for Dogs Up to 55-60 lbs. Are you searching for a solution to your dog's behavior and fitness needs? DogTread by PetZen is the Answer. Sporty, sleek and whisper-quiet; DogTread by PetZen was specially designed to work with both your dog's anatomy and behavior to satisfy your dog's primal need to be walked the right way. The unique natural low-profile running platform with integrated console helps make Treading easy and fun to learn.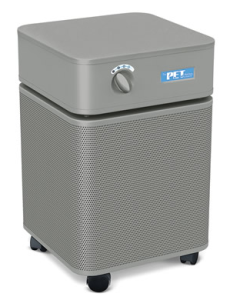 Pet Allergen Removing Air Purifier
This is the air filter specially designed to clean a pet owner's home of allergens and odors cast off by dogs, cats, and other dander-producing animals. Its medical-grade HEPA filter contains 15 lbs. of activated carbon that captures 99.97% of particles larger than .03 microns, making a home more comfortable for allergy-suffering family and guests. The carbon blend incorporates ammonia-absorbing compounds that eliminate common pet odors and leave air smelling fresher.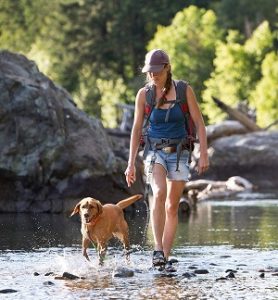 Tuff Mutt Hands Free Dog Leash for Running, Walking, Hiking
The easy & natural way to walk, run or hike with your dog.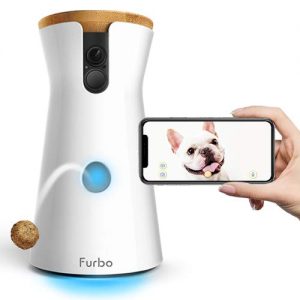 Furbo Treat Tossing Dog Camera
Fun TREAT TOSSING: TOSS a treat to your dogs via the free Furbo iOS/Android app. Fill it with your dogs' favorite treats & play a game of catch. Full HD Camera & Night Vision: livestream video to monitor your pet with a wide-angle view, day and night. 2-Way Chat & BARKING ALERT: Furbo's BARKING SENSOR is MADE FOR DOGS. It sends push notifications to your smartphone when it detects barking. Know what's going on at home and talk to calm them down via the app.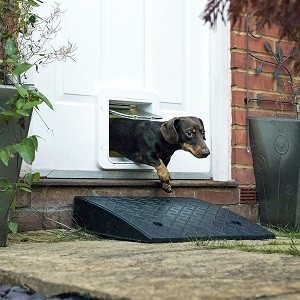 Receive notifications when your pet comes inside – know when your pets get home, even when you're not. Remotely lock or unlock the pet door anytime, anywhere from the Sure Petcare app. Prevents intruder animals entering your home. Know whether your pets are at home, monitor long-term activity and notice changes in behavior. Connect the Hub to a spare port on your home router. The Hub acts as the link between the cat door and the internet.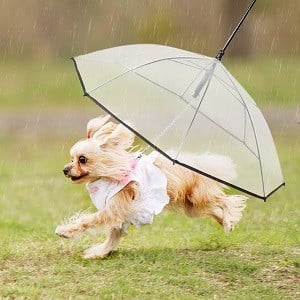 Dog Umbrella With Leash for Small Dogs
This pet umbrella with built-in leash, simply hook the built-in leash to the collar, can keep the dog dry, clean and comfortable in the rain, sleet, snow.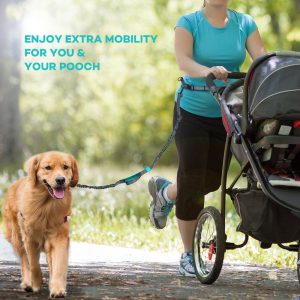 TaoTronics Retractable Hands Free Dog Leash
Hands Free waist wearing: enjoy a hands Free dog leash belt that lets you freely use your phone or read a newspaper without feeling restrained by your Dog's movements.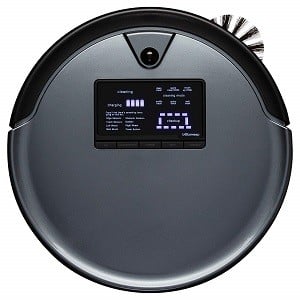 bObsweep PetHair Plus Robotic Vacuum Cleaner and Mop
When your family's finished kicking up a storm, Bob PetHair Plus swoops in to sweep it all up. This multitasking bot packs one of the strongest vacuums in the industry, and the only dustbin large enough to contain our potent 5-in-1 cleaning technology.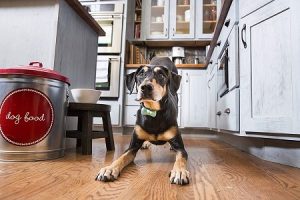 WonderWoof Bowtie Activity Monitor
WonderWoof, a stylish and fun dog activity monitor that connects to your mobile phone, helps you develop healthy habits to make sure your dog gets enough exercise and social interaction so they live a healthier, longer, and happier life.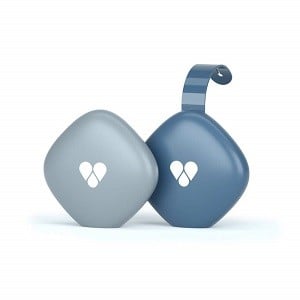 The best GPS pet tracker without monthly fees – a real-time pet locator and a pet fitness & activity tracker that rewards you for keeping your furry friend healthy. The only tracking device for pets to allow true real-time GPS tracking and a pet activity monitor for your dog or cat, Findster Duo is the ideal solution for extra safety during walks – and the best in class of wearable technology for pets. A tiny and smart GPS finder for dogs and cats with a waterproof design, it requires no cell coverage and works in the US and in every other country – even if you're completely off-grid. And unlike other GPS pet locators, Findster Duo+ allows you to track more than one pet without any subscriptions or extra fees! (NOTE: the Duo+ is optimized for walks – it is not indicated for indoor tracking or remote monitoring)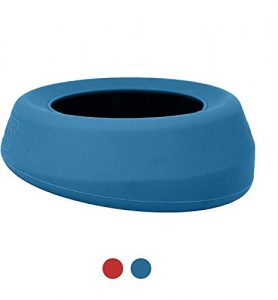 Kurgo No-Spill Travel Dog Water Bowl
No time to stop? No worries. We all know that it is important to keep your dog hydrated while on the road, but sometimes it's just not convenient to stop. Kurgo's splash-free wander bowl's unique wedge design ensures that dog water bowl lays flat on the seat, and it is designed so that water will not spill out of the bowl while traveling in the car. Fill the bowl at the start of your trip knowing your dog can get a drink at any time. So, sit back, relax and enjoy the ride.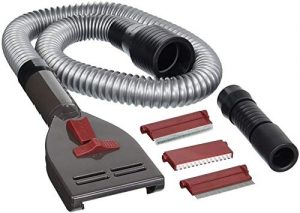 Penn-Plax VacGroom Pet Grooming and Shedding Vacuum Attachment Kit
The VacGroom Kit allows you to groom your dog or cat with the upmost ease. In this kit, you get the Grooming Tool, 3 Interchangeable Combs, and a 46" Extension Hose with Universal Adapter.
Note: Some of these links may be affiliate links. For a list of the programs I belong to, please visit my disclosures page.