It seems like biking today is more popular than ever. Whether you are strolling through a large city or taking a Sunday drive in the country, you will undoubtedly encounter more than a few bicyclists. Biking is great for staying fit and respecting the environment. It can also be very fun.
With this renaissance of the bicycle, it should be no surprise that digital gadget-makers have focused some of their efforts on making your next mike ride safer, more connected and entertaining.
Here are some of the more interesting and cool bike accessories and gadgets I have dug up in my web travels. As with all of my gadget posts, I will be updating this post as I stumble on more items.
Bike Accessories and Gadgets
(Click on each image for more product details including purchasing information)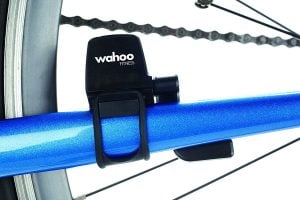 The Wahoo Blue SC Speed and Cadence sensor lets you capture the cycling data you crave. Pair this data hungry sensor with your iPhone, Android or ANT+ bike computer and collect speed, cadence and distance to help optimize your cycling performance. After the ride, upload data from your phone to your favorite training platform with just the touch of a button.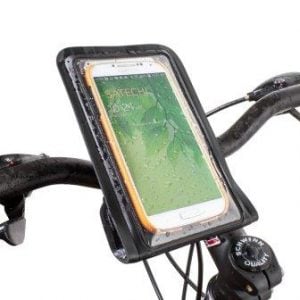 The Bikemate Slim Case 3 is the easy and secure holder for your smartphone when riding. Designed ideally for smartphones, touch screen operation is possible through the transparent protection which can be oriented either vertically or horizontally. Cables can be easily accessed through the top and bottom openings. With the Bikemate Slim 3 holder, you can enjoy using your phone when riding knowing that it is safely secured from any potential damage.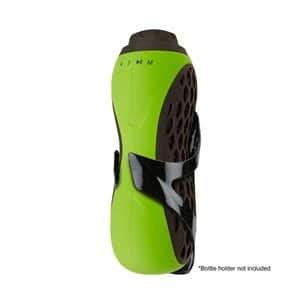 Rock those trails with the iwerkz Bottle Blaster Bluetooth Speaker. Perfect for biking, hiking, camping, fishing, road trips – wherever you roam this speaker goes with you. Water resistant, with a rugged casing, the Bottle Blaster is built for adventures. Designed to fit inside a standard bike water bottle holder, this speaker also fits into most backpack water bottle pouches. The soft-touch case not only feels and looks great, but was designed to grip and sit securely in your water bottle holder as you ride and bounce through nature. The Bluetooth controls allow you to control your music even when your phone is safely tucked away, while the top volume control knob makes cranking your music a simple task while riding. Unlike other toy speakers, the Bottle Blaster is a truly stellar portable speaker. With two separate 3w high-quality speakers your music sounds great even when you're away from your home audio system. Soak up the jams while you soak up nature with the iwerkz Bottle Blaster Bluetooth Speaker!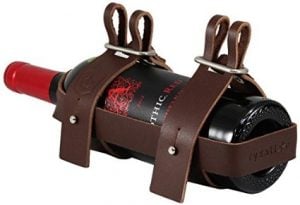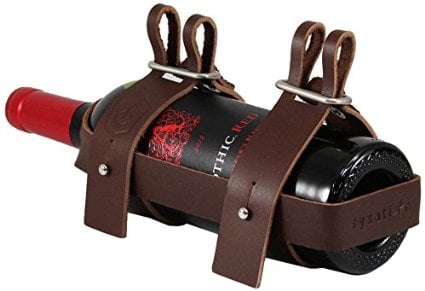 Better than Bluetooth, this hands free bicycle accessory gets you and your Pinot to the party safely and in style. ur leather wine bottle holder securely fastens to your top tube and has secure leather straps that hold the front and the back of the wine bottle tightly in place. This will work with round 750ml wine or liquor bottles. Enjoy the ride and please bike responsibly.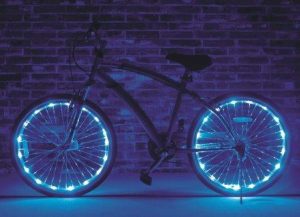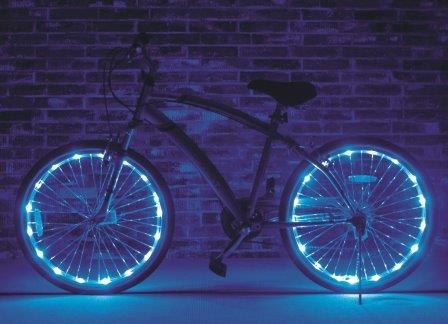 Wheel Brightzcreate a ring of brilliant color that is sure to turn heads and grab attention wherever you go!Available in 8 colors, there are plenty of choices to deck out your wheels! They can be cut to size or spiraled in the middle.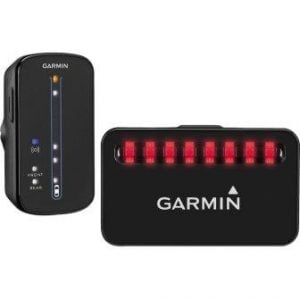 Vehicles approaching from the rear is the number one cause of bike/vehicle fatalities in the U.S. The revolutionary new Varia Rearview Radar from Garmin helps a create safer cycling environment by warning cyclists of vehicles approaching from behind up to 153 yards, and also warns approaching traffic of a cyclist ahead. Works independently and integrates seamlessly with select Garmin Edge cycling computers. Indicates the relative speed of approach and distance of one or more vehicles at a time. The tail light brightens and blinks when approaching vehicles are detected for an extra measure of safety.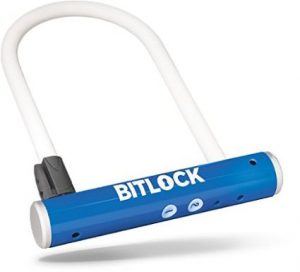 KEYLESS ENTRY Say goodbye to keys. Never again worry about losing your key, searching for them in your purse, pocket, or on your key ring. SHARE ACCESS Share the location and access to your bike with friends and family. With BitLock, you can create and set up your own bike share system. TRACK ACTIVITY BitLock can help you effortlessly keep track of your cycling activity such as trip length, duration and calories burnt.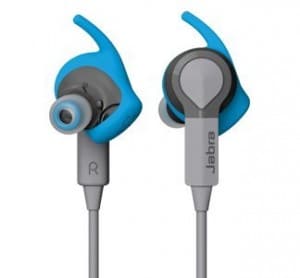 Make every workout count with Jabra Sport Coach Wireless, the world's first wireless cross training solution with in-ear audio coaching and integrated Track Fit motion sensor. This portable in-ear training coach will be there to help you plan, track, coach, motivate and ultimately push you to perform – all while listening to your favorite workout music and being freed from wires and cables, allowing you to focus on your workout without distraction.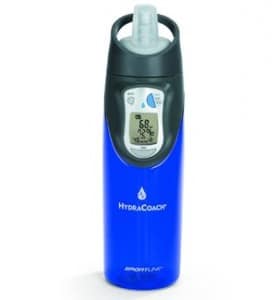 Known as the world's first interactive water bottle, the HydraCoach looks just like other water bottles, but with one notable difference–a built-in hydration monitor. This patented technology lets users program their own personal hydration needs into the integrated computer and track their daily water consumption sip by sip. It's the best possible way to achieve optimal hydration whether sitting at work or running on the treadmill. Among the measurable details are total amount consumed, total elapsed time since the computer started, average hourly and daily consumption, percent of daily goal, and total sips. And technophobes needn't fret, as all you have to do to calculate your personal hydration goal is enter your weight. Other features include a built-in clock and calendar, an easy-to-clean polycarbonate shell, a soft silicone mouth piece, and a finger ring.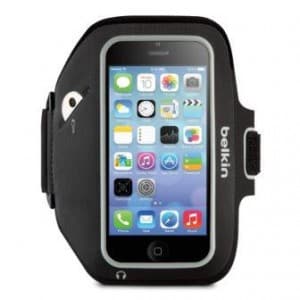 The high-performance Sport-Fit Plus iPhone Armband doesn't just protect your phone while you're exercising -it's also incredibly comfortable to wear. The secure fit and slim design stays out of your way, so you forget you're even wearing it. Now you can concentrate on your workout, not your device.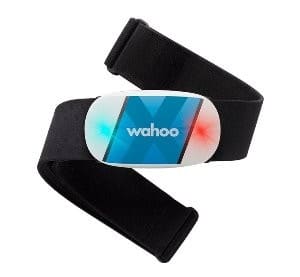 The TICKR X is the ultimate workout wearable that captures both motion and intensity to give you the most effective workout. Pair it with the Wahoo 7 Minute Workout app for a high-intensity circuit workout and automatic rep counting, or pair it with the Wahoo RunFit app for personalized heart rate training, cross-training, and additional high intensity strength training. Its built-in memory gives you the freedom to train without a phone – it captures heart rate, calorie burn, and duration from your workouts and syncs them to your phone later. TICKR X is compatible with most popular fitness apps, making it an incredibly versatile workout tracker for all of your activities.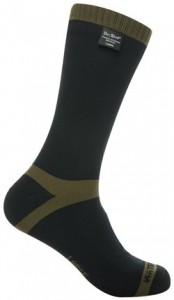 DexShell waterproof socks are developed for caual outdoor activities in cold wet weathers where you need to keep your feet dry. This new generation of waterproof socks is constructed using DexShell Best-In-Class lamination and composition technology thus improving on the existing bulky construction of classic waterproof socks.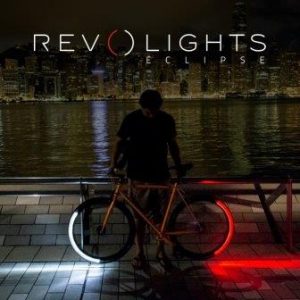 Most seat-post mounted taillights only provide a point source of light to be seen by road traffic. Revolights on the other hand are able to use the motion of the wheel to create a huge visual footprint while also establishing the rear most boundary of the bicycle.
Revolights come with a first of a kind bicycle brake light feature. By synchronizing with the bicycle's speed Revolights' integrated sensors are able to detect a decrease in speed, triggering the brake light, which then alerts traffic through a series of unique blinks that your bicycle is changing speeds.
Note: Some of these links may be affiliate links. For a list of the programs I belong to, please visit my disclosures page.
Related posts: