I recently purchased a home that came with a few raised gardens. Since I love to cook and a majority of our grocery shopping each week is done in the produce aisles, I decided to try my hand at a little gardening. It is actually much more challenging and nuanced than I expected, but there is no better feeling than the first time you get to cook with something you grew yourself in the backyard. I am now hooked on gardening and landscaping and recently decided to snoop around for some of the best gardening gadgets and tools that may make the work a little easier.
Here are some of the more interesting and cool lawn and gardening gadgets and tools and accessories I have dug up in my web travels. As with all of my gadget posts, I will be updating this post as I stumble on more items.
Best Gardening Gadgets and Tools
(Click on each image for more product details including purchasing information)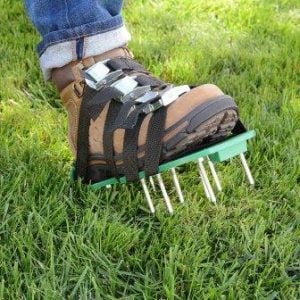 Heavy Duty Spiked Aerator Sandals for Aerating Your Lawn
Lawn aerator foot set revitalizes your yard Walk your way to a greener healthier lawn. Aerating turf loosens compacted soil and roots by allowing rain to reach the foundation of the grass. New seeds have a chance to grow and take hold beneath the surface or your yard when there is more air and water circulating. Sandals are one size fits most, with adjustable straps and 26 one-and-a-half-inch spikes. Steel and plastic.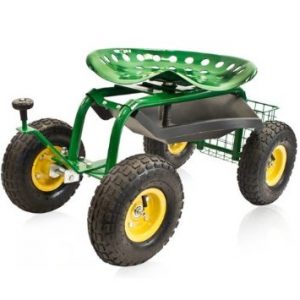 Garden Cart Rolling Work Seat With Tool Tray
Best Choice Products is proud to present this brand new Rolling Garden Work Seat. Feeling back pain after a whole day of taking care of your plants? This garden work seat is the answer to your prayers. It is equipped with four 10 inch wheels and a powder coated steel frame that will have you gardening with ease and comfort. Ideal for those with a garden of any size. It comes with a utility basket to keep your gardening tools in while you roll across your garden.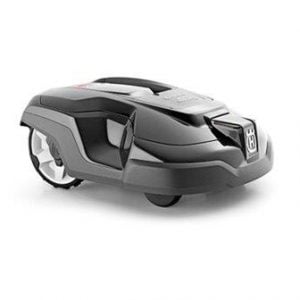 Automower 315 Robotic Lawn Mower
Advanced 4-wheeled robotic mower for more complex lawn areas. Suitable for medium-sized areas up to 0.37 acre (16,000 square feet). Can handle slopes with an incline of up to 27°. Smart technology adapts the amount of mowing to the lawn's growth rate. Will perform spot mowing of longer grass and successfully navigate narrow passages. The intuitive menu system on the large, user-friendly display allows programming of custom settings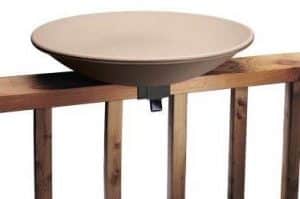 Attract a variety of wintering birds to your backyard with a warm, clean Mollema & Son birdbath. A Built-in thermostat prevents bird bath water from freezing, even on the chilliest winter days. Plus, thanks to the convenient "tilt-to-clean" deck rail mounting bracket, keeping the bowl tidy is simple. This product is covered by a one-year warranty against defects in materials and workmanship.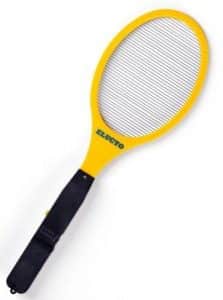 Electric Bug Zapper Fly Swatter
Forget about bug bites. It is time to enjoy a great day outdoors, regardless of what you choose to do. With a simple move with THE ELUCTO Bug Zapper! any bug attacking you and your family will be zapped on the spot.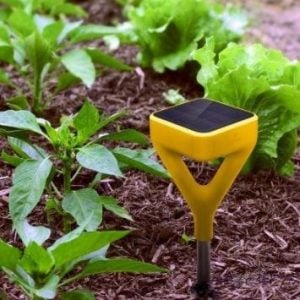 Edyn Smart Garden Sensor and App System
Keep connected to your garden by using this Garden Sensor from Edyn. Ensures good quality and durability for longer life.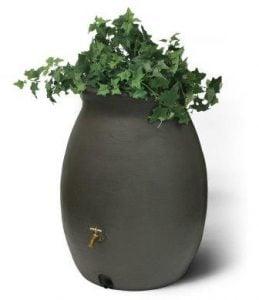 Algreen Castilla Rain Barrel with Brass Spigot, Brownstone, 50-Gallon
Algreen combines the timeless esthetics of pottery with the enduring longevity of modern plastics. The Castilla complements any outdoor space with its elegant and functional design along with integrated planter. All Algreen rain barrels are equipped with two overflows to allow for linking multiple barrels or installing the rain barrel with an Algreen Deluxe Diverter Kit. Collect water for your grass and flower gardens as well as water for washing your car. This rain barrel is compatible with the Algreen Rain Barrel pump kit for pressurized watering to your garden.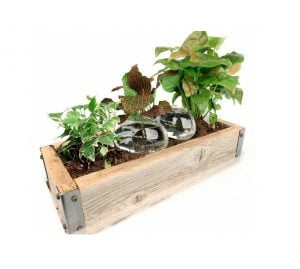 Water from a Stone Automatic Self-Watering Plant Globes
Keep your plants perfectly watered! Water From A Stone, slowly lets water out into your planter over the course of 3-4 days. A useful addition to any gardener's home. Made from hand-blown glass. Holds 7-ounces of water.
UrbnEarth UrbMat Outdoor Garden
Reusable urbmat includes four (4) Garden Staples, Built in irrigation system, care book, 30 seed balls, plus the mat. Grows 12 Non GMO Plant types aruguala, basil, catnip, cilantro, chard, kale, lettuce, marigold, parsley, radish, spinach.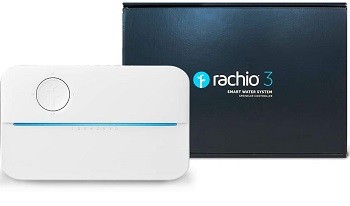 Start, Stop, Pause or Skip individual zones – even create a Custom Run schedule – all from our exclusive Remote. Only Rachio offers smartphone control this precise. Avoid watering in the rain. Exclusive weather intelligence plus automatically skips unnecessary watering with features like rain skip, wind skip, freeze skip, and more.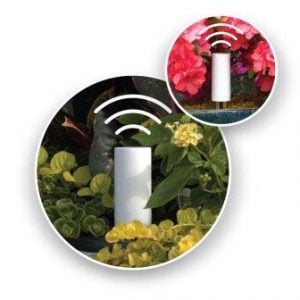 PlantLink Wireless Plant Sensor Indoors Outdoors.
PlantLink makes watering simple and efficient. By combining moisture sensors with the PlantLink app, PlantLink lets you know when your plants need water. Simply place Links in soil indoors or outdoors, and the system will calibrate to the plant's watering needs using our catalog of over 50,000 plants. Never worry about over or under-watering again.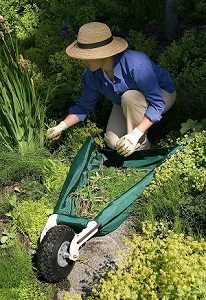 Allsop Home and Garden WheelEasy LE, Folding Yard Cart/Ground Load Wheelbarrow
Brighten your surroundings with an Allsop Home and Garden WheelEasyLE (Lightweight Edition) Folding Yard Cart. Voted one of the Wall Street Journals's top ten gardening products of the year, the WheelEasy line of ground, flush loading garden carts are in a league of their own. Unlike anything else on the market today, WheelEasyLE's unique soft, sided canvas barrow lays flat on the ground where gardening takes place.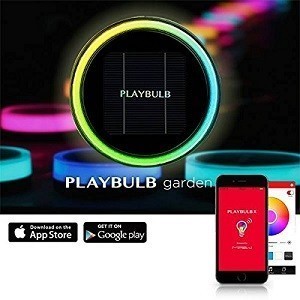 PLAYBULB BTL400 Bluetooth Intelligent LED Solar Power Garden Light Outdoor Lawn Lamp
MIPOW BTL400 Bluetooth Intelligent LED Solar Energy Garden Outdoor Lawn Courtyard Light Solar smart LED garden light is a novel green energy LED lighting that focus on energy saving, environmental protection, and landscaping. It can control LED garden's on/off, brightness, and colors with exclusive App after connecting your mobile phone via Bluetooth.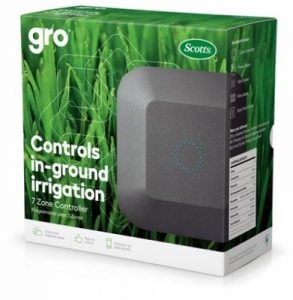 Scotts Lawns 70001 Connected Yard Irrigation Controller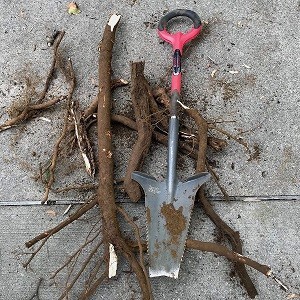 Radius Garden 22011 Root Slayer Shovel
Roots always seem to get in the way of digging, whether you expect them or not. Once you switch to the Root Slayer you might not even notice them most of the time. The Root Slayer is really a multi-purpose shovel that can eliminate the need for other tools, such as hatchets, pry-bars, and saws, when simply digging around the home. If you've ever hit roots while trying to plant a perennial, or been stymied by roots when trying to dig up a shrub, or tried to divide hostas with a spade only to have them slide away from your shovel, you'll know what we're talking about. You can use the Root Slayer as your go-to shovel. You can also use it to replace your nursery spade. Think of it as a shovel, root hatchet, and root saw all in one tool.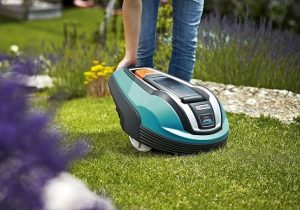 Gardena 4069 R80Li Robotic Lawnmower
Robotic mower r80li does the mowing for you,: it mows the lawn on its own, while you enjoy your free time. Thanks to its free & natural movement, the r80li mows a lawn area up to a maximum of 800 square meters (8611 sq.Ft) effectively, reliably without wheel nuts. The robotic mower recharges itself at the charging station. It cuts grass tips with razor sharp blades, grass clippings remain on the lawn as a natural fertilizer.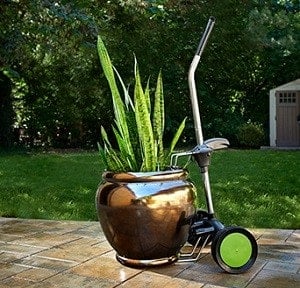 We all love our planters, but moving them can be a back breaker! Whether they're concrete, cast iron or simply full of soil and plants, they can be difficult (if not dangerous) to move around every season. The Potted Plant Mover is specially designed for planters 8″ to 30″ tall. Just slip the foot under the planter, slide down the grabbing arms and you're ready to roll. Tilt back and let the full-sized wheels carry the load over any surface. Max. capacity 175 lbs.
Note: Some of these links may be affiliate links. For a list of the programs I belong to, please visit my disclosures page.