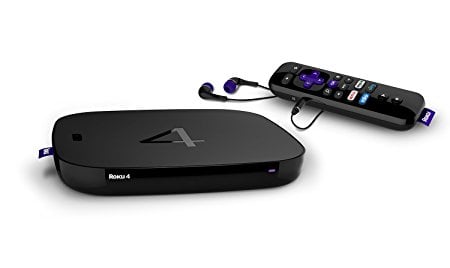 In this ever-changing new digital world, it is almost a necessity to have a way to stream content to your TV. The DVD is quickly going the way of the VHS tape with endless online and on demand movie streaming options. These days, you can watch just about any movie you want, whenever you want (except Star Wars, sigh). Even better, the monthly cost of a subscription to a digital television/movie service like Netflix is about half of what a DVD goes for these days.
Once you have the right apps and subscriptions in place, you'll likely want to be able to watch your movies and TV shows on a screen larger than a phone or tablet provides. Of course, you can splurge on a smart TV if you have that kind of cash, but if not, there are some awesome and more affordable devices available that make accessing your digital content on your TV easily and seamlessly.
Lately, I have been on the hunt for the best video streaming device available. Here are the 8 best streaming devices I have been able to find so far. Keep in mind that this is a very active space and there will likely be even better gadgets popping up down the road. I will add them to this post as I see them, so be sure to check back occasionally.
Video Streaming Devices
(Click on each image for more product details including purchasing information)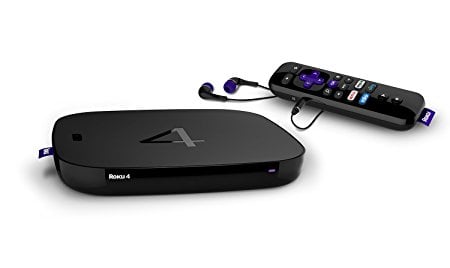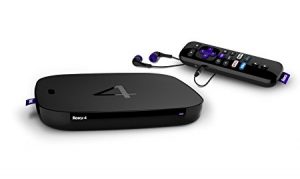 The future of streaming is here. Brilliant picture quality for 4K Ultra HD & standard HD TVs and powerful wireless for the best streaming experience. The included point anywhere remote offers voice search, headphones for private listening, gaming capability, and even a lost remote finder. Enjoy more than 2,500 streaming channel, offering access to 300,000+ movies and TV episodes, plus games, music, sports, International, kids programming and more. Search the widest selection of channels, get unbiased results, and quickly find the best option or value. Follow your favorite entertainment and get updates when new content is ready to stream.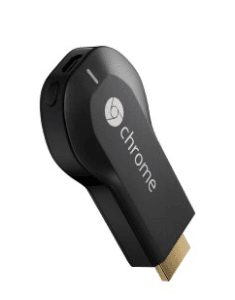 This TV streaming device by Google is a better way to get video, music, and games to your TV. Compatible with iOS, Android, and Windows devices.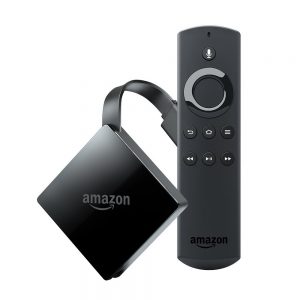 Fire TV connects you to a world of entertainment. With a compatible 4K Ultra HD and High Dynamic Range (HDR) TV, watch as thousands of movies and TV episodes come to life in vibrant colors and detailed contrast. Find your favorites with universal voice search across more than 190 integrated channels and apps or discover new content with personalized recommendations on the home screen.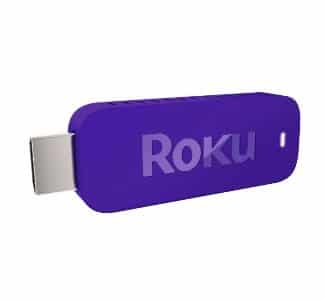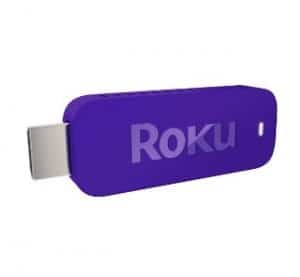 Powerful, Portable. Enhanced Voice Remote. The Roku Streaming Stick gives you smooth streaming with channels that launch in a snap. Easily hide it behind your TV or move it around the house, you can even take it to a friend's. No more juggling remotes – our new voice remote lets you easily control your TV with buttons for TV power and volume. Use your voice to search across top channels by actor, show and more. Enjoy 500,000+ blockbusters, award-winning original series, kids' shows, live network TV, and more-across thousands of free or paid channels.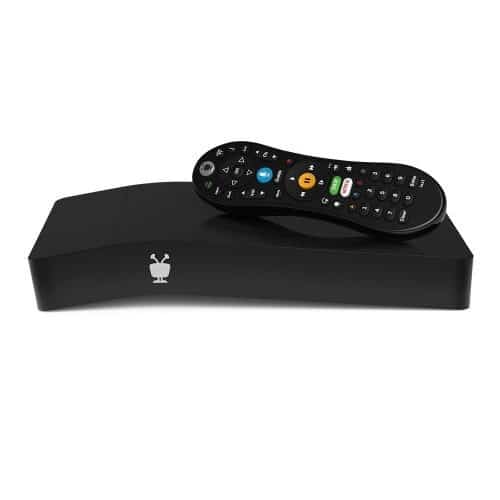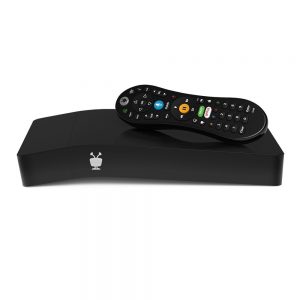 TiVo BOLT VOX replaces your cable box, works with your existing cable service or HD antenna, and gives you innovative features you can't get anywhere else, like OnePass, SkipMode, QuickMode and more. Better yet, TiVo's Voice feature gives you the power to find exactly what you're searching for with just a few words. Whether you're skipping entire commercial breaks at the press of a button or simultaneously searching across TV, available on-demand and popular streaming apps, there's nothing like the power of TiVo BOLT VOX.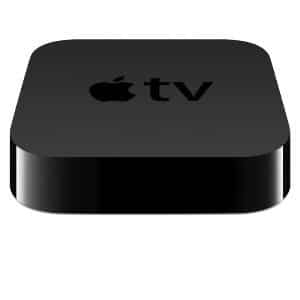 Apple TV 4K makes your favorite TV shows and movies even more amazing. Videos play in stunning detail with picture quality that's more true to life. Enjoy content from iTunes and apps like Netflix, Hulu, and ESPN-or use the Siri Remote to find just what you want.* You can even share photos you take on your iPhone with the big screen.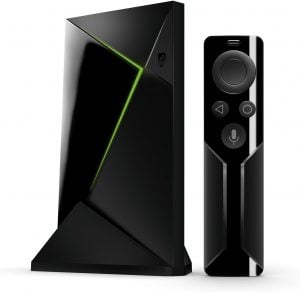 NVIDIA SHIELD TV is the most advanced streaming media player, delivering endless entertainment and the perfect fit for your Google-connected lifestyle. Play your favorite shows in up to 4K HDR, share your photos, stream the latest songs, display your calendar, dim the lights, and so much more, all with just your voice. With SHIELD, it's more than TV. It's your life—smarter and more connected. Enjoy Netflix and Amazon Video in stunning 4K HDR and YouTube, Google Play Movies & TV, and more in up to 4K. Cast your favorite apps to your TV with Chromecast 4K built-in. Add SmartThings Link to turn SHIELD into a Zigbee and Z-wave smart home hub to wirelessly connect and automate hundreds of compatible smart devices so they can all work together with voice commands and automations. Even use SHIELD as a Plex Media Server and stream your personal media collection to any device. Use the included remote to play fun Android games on the big screen.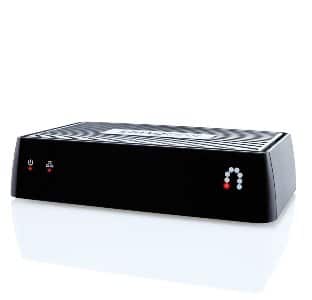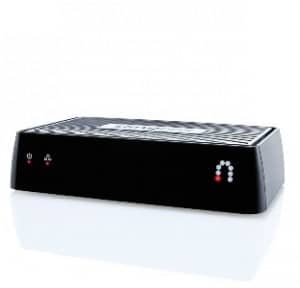 Watch your TV Anywhere – Sling box is the easy way to take your living room TV experience with you wherever you go. You'll be able to see each and every channel you have available on your television via Sling box. It works over Wi-Fi networks, as well as 3G and 4G cellular networks without restriction when you travel. Even internationally. Basically if you can connect to the Internet, you'll be able to watch all your channels live on any device, like your laptop, tablet, or phone. You can even use a streaming device like Roku or Apple TV to watch live TV on a second television. Watch your cable or satellite subscription at your vacation home or on that TV in the bedroom or basement. All without extra monthly fees.
Note: Some of these links may be affiliate links. For a list of the programs I belong to, please visit my disclosures page.