Today's showcase features a number of cool car gadgets and accessories that are sure to change your commute forever…
If it isn't abundantly clear by now, the Internet of Things is no longer a novelty and everyone is looking to stay digitally connected to just about every part of their daily life. An area of significant digital growth over the past year or so has been the automobile. If you are like me, you spend a solid chunk of your day hanging out in your car going to and from work. Thankfully, some really creative gadget-makers have made that time a bit more entertaining and productive.
Here are some of the more interesting and cool digital car gadgets and accessories I have dug up in my web travels. As with all of my gadget posts, I will be updating this post as I stumble on more items.
Cool Car Gadgets and Accessories
(Click on each image for more product details including purchasing information)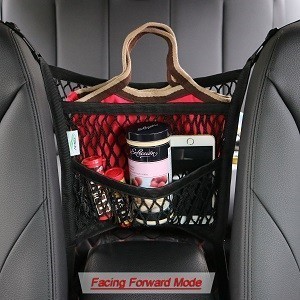 AMEIQ 3-Layer Car Mesh Organizer, Seat Back Net Bag
Three ways of using this net product: 1. Forward mounted between the front two seats; 2. Reverse mounted between the front two seats; 3. Mounted on the front seat back.
Instant Back Seat Entertainment. Perfect companion for long car journeys. Protect your iPad is mounted higher than other car mounts so it is safe from kicking feet and curious hands.
Small enough to sit in your vehicle's cup holder, the Star Wars R2-D2 USB Car Charger is compatible with anything that charges via USB (iPhones, smartphones, iPads, tablets, GPSes, etc.) as long as you have the cable! This Star Wars USB Charger features two (2) USB charging ports, each port provides 2.1 Amps (enough to charge 2 tablets simultaneously). Better yet, R2-D2's dome rotates and lights up; he whistles and he beeps (when power is connected and when your device begins to charge; force him to animate by pressing his center button which turns power to the ports on; sounds cannot be turned off). Blue/red LED inside the front radar eye lens indicates USB port power status.
Prevent Dangerous Distractions, keep your eyes on the road, and never search under your seats again!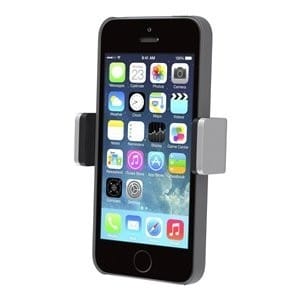 Belkin Car Vent Mount for Smartphones
The Car Vent Mount provides a safe and simple way to view navigation in the car. This cradle securely attaches your iPhone 6 Plus, iPhone 6, or other compatible smartphone to an air vent on your car's dash for convenient eye-level viewing–no suction cup or adhesive required.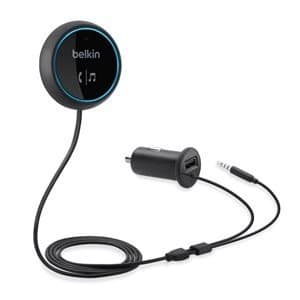 Belkin Hands-Free Bluetooth Car Kit
AirCast Auto easily connects your smartphone to your car stereo—no need for professional installation. Simply plug it into your car's auxiliary input jack and use Bluetooth to pair with your phone. A convenient light ring makes it visible at all hours and blinks when calls come in. Plus, the power adapter with USB port lets you charge your smartphone while you drive.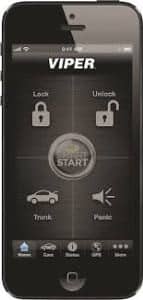 Viper Smartphone Car Starter System
You can remote start or lock and unlock your car just by pushing a button on your iPhone or iPod Touch; using the exciting new Viper SmartStart app from Directed Electronics, the leader in vehicle security and remote start. The simple graphical interface gives you control over the following features of your installed Viper remote start or security/remote start system:Lock/arm, Unlock/disarm, Remote car starter, Trunk release, Panic or car finder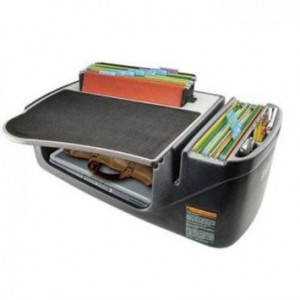 Efficiency FileMaster Car Desk
The filemaster efficiency desk features a special opening in the top of the desk for a second storage area with hanging File folders. The File folders face the driver which makes it easier to see and access. The remaining desk top area is covered with the non-skid material. The large storage area is great for office tools and accessories and also for keeping a laptop hidden out-of-sight. Additional storage compartments hold small supplies such as pens, maps, etc.
Never lose track of where car is parked. Free app provides exact location of parked car with satellite image of space. Alerts you when it doesn't detect the paired phone once engine is started.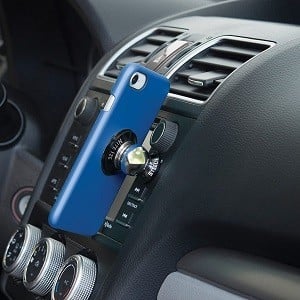 Nite Ize Steelie Orbiter Dash Mount Kit
The Steelie Orbiter Dash Mount Kit Keeps Your Phone Conveniently Accessible On The Dash While Letting You Easily Adjust Your Screen For The Perfect Viewing Angle. This Kit Combines A Dash Mount With The Powerful Orbiter Magnetic Socket And A Low-Profile Metal Plate That Easily Attaches To Your Phone Or Case.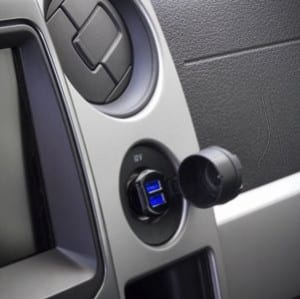 SCOSCHE 2 port USB Car Charger
The SCOSCHE ReVolt Compact Dual Port USB Car Charger is the smallest and fastest charger. The dual USB port charger produces an amazing 24W and 4.8 amp total output (12W/2.4A per port), producing the fastest charge possible to all standard USB wireless devices. With the LED backlight, easily plug in your charging cable in a dark vehicle. Low profile design charger is configured for advanced iOS devices but will charge all Smartphones and includes optimized circuitry to avoid damage to any less powerful devices. Plug in any combination of iPads, iPhones, Tablets or Smartphones with your existing charge and sync cables.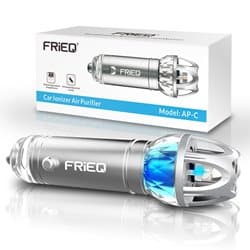 FRiEQ Car Air Freshener and Ionic Air Purifier
Car air purifier produces negative ions that actually improve the air quality by destroying odor-causing particulates from the air, rather than simply covering up the smells like perfume.
Tuffy Security Product Tactical Gear Security Drawers are the state of the art in secure gear storage and organization. These highly functional, highly secure, and fully customizable drawer units are precision crafted from 16 gauge steel in the large drawers open smoothly on Tuffy exclusive slide system incorporating (8) heavy duty precision stainless steel roller bearings.
The Carpack is the ultimate car organizer that helps de-clutter your car, prevent items from sliding off your car seat and carry belongings out of your car with ease! Carpack has one large compartment and several smaller compartments to fit everything you need in a car. It can hold a ton of stuff. The top portion of Carpack can be closed and zipped, turning it into a bag – this makes it easy to remove things and keep them on trunk or to carry them from the car when needed. It comes with a removable shoulder strap to help carry items with ease. The Carpack has a strap on the back to secure it into the car seat, this helps it stay securely in place.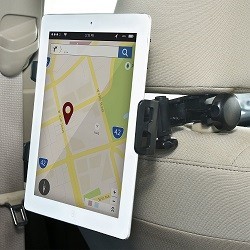 Bestrix Universal Headrest Tablet Cradle Car Mount Holder
Bestrix Universal Headrest Tablet mount provides an easy solution to use your iPad while you are mobile. It is super easy to install and remove, and it instantly turn your car's backseat into an entertainment center via this Universal tablet Mount, without blocking any of your tablet's buttons, or jacks.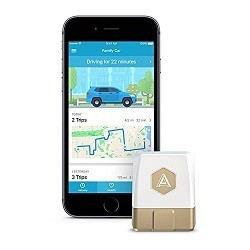 Automatic AUT-350C Pro Gold 3G Connected Car Adapter
Powered by Automatic CCA mobile app and low profile OBD LTE Adapter, Automatic provides real time GPS car tracking, check engine light diagnostics, 24/7 emergency services if a severe crash is detected, trip tracking for expenses and even smart home integrations including Alexa. The connected car assistant that gives you more knowledge about your car and the confidence to worry less on the road.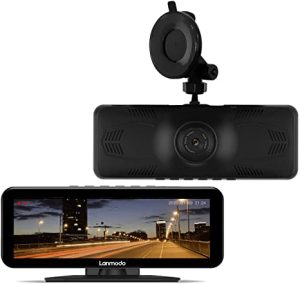 LANMODO Vast Pro Dash Cam with Full Color Super Night Vision max 984ft, 1080P Car Driving Recorder, WDR/HDR, Sony Sensor, 8" Large Screen, Loop Recording, 24hr Parking Monitor, G-Sensor, Support 128G
The ability to judge distance is reduced at night. About 90% of the driver's decisions are made based on what they see. However, at night, limited light causes many issues of visibility, in turn increasing the number of accidents.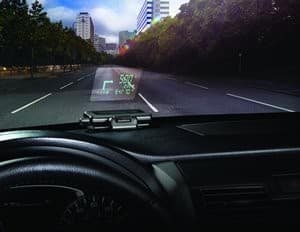 Garmin Head-Up Display (HUD) Dashboard Mounted Windshield Projector
Garmin HUD+ receives navigation information from the free Garmin HUD smartphone app and projects it right onto your windshield. HUD+ automatically adjusts its brightness level, so its projections are clearly visible in direct sunlight or at night. HUD+ provides turn indicators, distance to your next turn, current speed and speed limit, and estimated time of arrival. It'll even let you know which lane to be in for your next maneuver.
The Pick-up Pool is the ultimate truck-bed swimming pool. Say goodbye to messy rain tarps and bungee cords. The Pick-up Pool is designed to fit your truck and hold itself in place. Perfect for tailgate parties, camping, or your driveway. This pool goes where you go…just add water.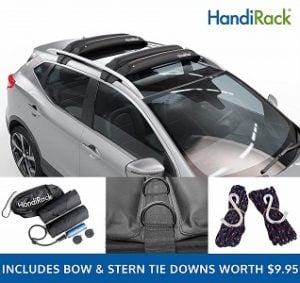 HandiRack – Universal Inflatable roof rack bars
Inflatable vehicle rack for carrying all types of gear and accessories; Makes a great CANOE RACK, KAYAK RACK, SURFBOARD RACK, SUP RACK and WINTER SPORTS RACK; LIGHTWEIGHT YET HEAVY-DUTY; Load capacity of 175lbs; Certified for use up to Highway Speeds.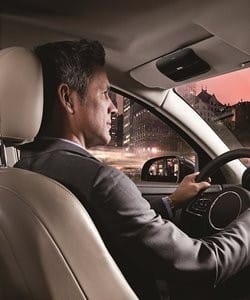 Jabra FREEWAY Bluetooth Speakerphone
One of the first in-car speakerphones to have 3 speakers coupled with Virtual Surround Sound. Sound so clear, you'll think you're talking to a passenger in the car. Also great for playing your favorite music. Prefer your car's sound system? Just use the FM transmitter to send music and calls directly to your car radio. Dual-mic technology filters out everything but your voice. Background noises and honking cars disappear, so the other side hears you loud and clear.
Stick practically any gadget or loose item to this sticky mat – perfect for use in the car! Are you sick of seeing your gadgets, lighters, sunglasses, etc., flying off the dashboard of your car as you turn a corner? Grippy sticks almost anything and leaves NO sticky residue. Safely attach coins, parking tickets, lipstick, phones, mp3 players and more to the pad. The anti-slip mat ensures that everything is kept in place – and when you are ready to remove the item, simply pull it off gently.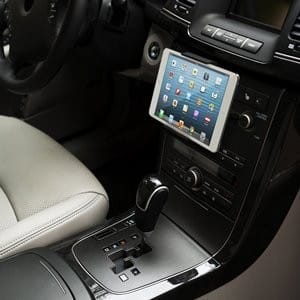 Satechi Universal Tablet CD Slot Mount
The Satechi Universal Tablet CD Slot Mount conveniently mounts your tablet front and center along your dashboard where it can be easily viewed and reached.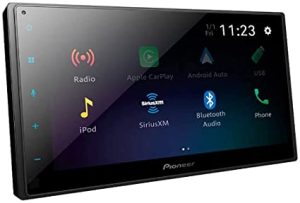 Pioneer DMH-1770NEX 6.8″ Multimedia Digital Media Receiver Bluetooth, Android Auto, Apple CarPlay, SiriusXM-Ready
Looking for a convenient gateway to entertainment, communication, and much more? Pioneer's DMH-1770NEX digital multimedia receiver delivers the goods to your fingertips with a capacitive 6.8″ touchscreen that responds to your touch like a smartphone does. It lets you take advantage of your digital music files, streaming services, and apps, along with song-sculpting tools to help everything sound great. It works with Apple CarPlay® and Android Auto™ for seamless integration with your smartphone, and it lets you take advantage of your digital music files, streaming services, and apps, along with song-sculpting tools to help everything sound great.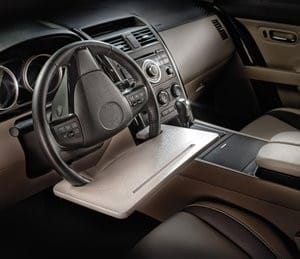 Steering Wheel Attachable Work Surface Tray
Being comfortable is one of the biggest challenges when on the road. Specifically designed with safety in mind, the AutoExec Wheelmate fits with the steering wheel completely upside down. This allows you to make your steering one of the most ergonomic work spaces available. The Wheelmate can fit multiple different applications from holding your tablet, Bluetooth keyboard, or simply be used as an eating surface. The lightweight construction makes it easy to carry in a bag or stow away when not in use.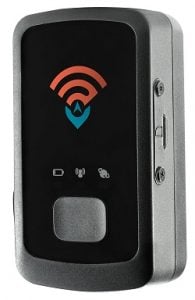 Mini Portable Real Time GPS Tracker for Teen Driver Tracking
SpyTecGPS just made the best even better by reengineering a perennial favorite of the surveillance industry. The newly revamped GL300 tracker has near-perfect 4G coverage and now boasts an impressive 2.5 week battery life, all while maintaining the small size and reliability that is synonymous with SpyTecGPS.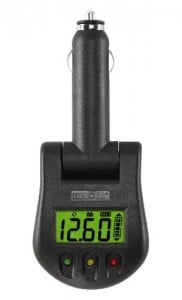 INNOVA 3721 Battery and Charging System Monitor
The INNOVA Battery and Charging System Monitor displays the condition of your battery and charging system instantly. It protects the engine computer and 12-volt accessories from damaging surges when jump starting or recharging. Easily plugs into the vehicle's cigarette lighter or power receptacle to monitor battery and charging system voltage. The LCD screen displays the measured voltage with a bar graph to indicate battery charge level and the color-coded LEDs quickly identify the battery's charge status. The head pivots for easy viewing and angle adjustment.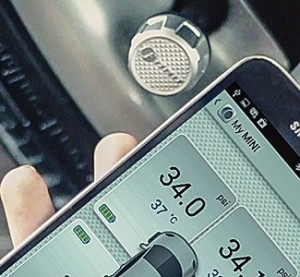 FOBO Bluetooth Smart Tire Pressure Monitoring System
A large number of accidents that occur happen because a vehicle is unsafe to drive on the road. FOBO Tire Plus is designed to promote road safety through maintenance of optimal tire pressure. FOBO Tire Plus is an advanced Wireless Tire Pressure Monitoring System (TPMS) using latest Bluetooth 4.0 that works directly with your Android and iOS device. With an intelligent In-Car monitoring unit that works on its own or simultaneously with your smartphone, FOBO Tire Plus monitors up to 600 kPa(87 psi) and give you an alert in the absence of a smartphone.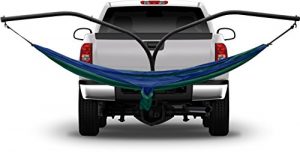 The Hammaka Hammock Hitch Stand takes leisure to a whole new level. Perfect for enthusiasts serious about recreation, the Hammock Hitch Stand easily attaches to any standard 2 inch hitch receiver. Made from durable steel with a powder coated finish for years of use. The 5-piece installation assembles in minutes. The stand is capable of holding up to 300 pounds so climb in and hang out with.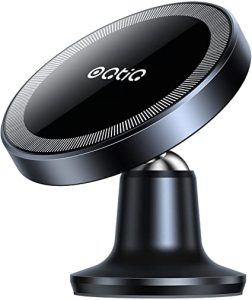 OQTIQ Magnetic Phone Mount for Car
The OQTIQ All Aluminum Alloy Dash phone mount allows you to safely and securely keep your phone out of your hands and in clear view. Its low-profile design, small footprint mounting area, and superior adjustability allow for the perfect view of your phone in almost any car, truck, SUV, or sedan.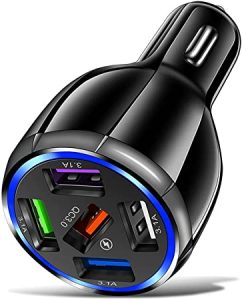 5-Port USB Car Charger, QC3.0 Fast Charging 5 USB Car Charger Adapter 15A Smart Shunt Car Phone Charger with Light
5-hole charging at the same time, to meet the safe and efficient charging of multiple devices. the shell is made of high-gloss shell and oxidation treatment, which is beautiful and not easy to leave scratches
Cooluli 15L Mini Fridge for your car
The Cooluli Classic 15-liter Thermoelectric Cooler/Warmer Mini Fridge is durable, efficient, and stylishly compact. The Classic is easy to use and goes from cooling to warming with one quick switch. It's perfect anywhere you need to store food, snacks, drinks, breast milk, insulin, skincare and beauty products, medications and other essentials.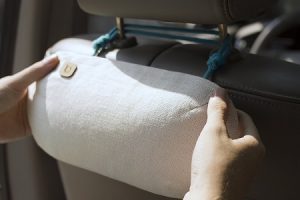 PURGGO Car Air Freshener – Absorb Odor Rather Than Covering It Up
Lasts 365+ Days – No Chemicals – 100% Natural Air Purifying Bag – Remove Smoke Smell – 100% Activated Bamboo Charcoal Deodorizer, Auto Odor Eliminator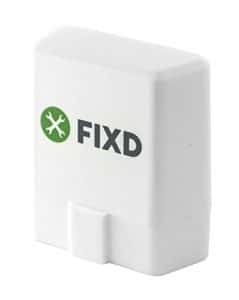 FIXD Active Car Health Monitor
The FIXD Sensor and app give you the power to make more informed decisions at the repair shop. Instantly diagnose the check engine light, know how severe the issue is, and see potential ways to solve your car problem. You can even get free repair estimates and talk to a certified on-call mechanic with FIXD Premium.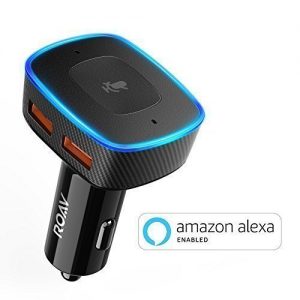 Roav VIVA, by Anker, Alexa-Enabled 2-Port USB Car Charger for In-Car Navigation, Hands-Free Calling and Music Streaming
VIVA brings Amazon's advanced voice service into any vehicle. Get directions, play music, get a flash briefing of your day, shop online, and more. Just ask Alexa.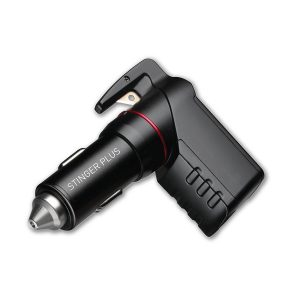 Ztylus Stinger Plus Car Vehicle Emergency Escape Tool : Life-Saving, Spring Loaded Window Breaker Punch, Seat Belt Cutter
Emergency tools that include a window breaker and seat belt cutter have been around for many years. The problem with existing emergency tools is that after a while, you forget where it is. We found that many emergency tools become lost or are not within arm's reach during an accident. The Stinger Plus is a one of a kind, patented emergency escape tool that can be integrated into everyday life.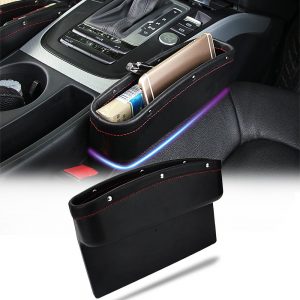 Car Seat Pockets PU Leather Car Console Side Organizer Seat Gap Filler Catch Caddy
Side pocket organizer for car seat stops coins, cash, important and expensive items (cell phone, anyone?) from falling into the abyss. And don't even get us started on dropped food! Fill and experience peace of mind knowing you don't have to take your eyes off the road the next time something drops.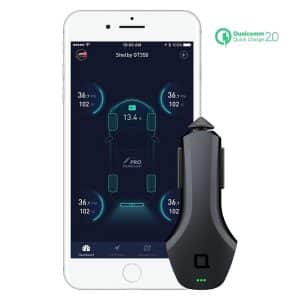 ZUS Connected Car App Suite & Qualcomm Quick Charge 36W Smart Car Charger
ZUS is a smart car finder and USB car charger. It charges up your mobile devices at their max speed and finds your car with the companion iOS/Android app. Say good-bye to time-consuming searches for your car at the mall, stadium, outdoor event or a busy neighborhood.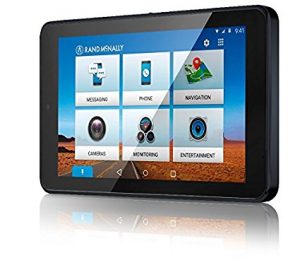 Rand McNally 7 Connected Car Tablet Overdryve 7c
OverDryve 7C provides advanced connected-car features like hands-free calling and texting, entertainment, and navigation – all at an unbeatable price. Designed with drivers in mind, OverDryve 7C features a vibrant 7″ IPS LCD screen, rear-facing and front-facing cameras, lifetime Rand McNally maps, and much more.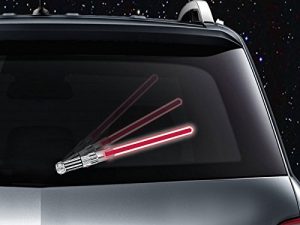 WipeSaber Reflective Saber WiperTags for Rear Wipers
May the force be with your car with these awesome lightsaber winshield wipers. The ORIGINAL WipeSaber reflective wiper covers emit an intense glow when hit with direct headlights or bright lights.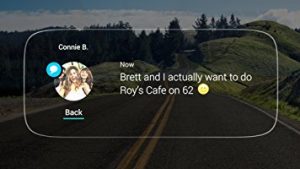 Navdy – Augmented Reality GPS Navigation System with Heads Up Display
The world's first device for your car that lets you look forward while staying connected. Navdy advanced augmented reality display projects All the information you need as a transparent image over the road ahead so you'll never miss a turn again or the information that Matters most.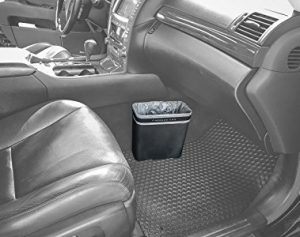 Carbage Can Premium Car Trash Can
Carbage Can is the solution that you've been waiting for. Countless hours of engineering went into designing this product! It has been sized perfectly to repurpose grocery bags. Finally, you can put real use to those bags shoved away under your sink. Carbage is also bio-degradable as the raw material used in production is 100% reclycled plastic.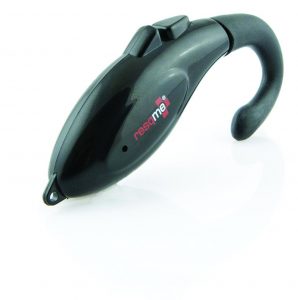 Alertme Lifesaver Alert – Driver Alertness System
About the size of a bluetooth earpiece and lightweight, less than an ounce, the alertme is the latest and safest lifesaver electronic device that helps prevent accidents caused by falling asleep behind the wheel. The alertme device works by detecting when the user's head nods while driving or working which indicates that you may be feeling drowsy. Its ergonomic design makes it very comfortable to wear and improves your vigilance on the road.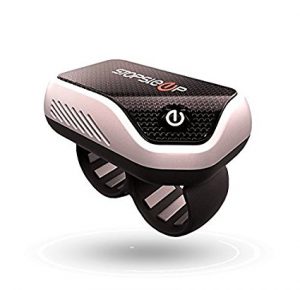 Anti Sleep Alarm for Drivers. Warns up to 5 Minutes Before Drowsiness. Beep and Vibration Doze Alert.
StopSleep continually measures your levels of awareness and concentration by using 8 built-in cutaneous sensors which monitor your electrodermal activity. Your electrodermal activity, represents your brain activity, and by measuring this activity, StopSleep can accurately gauge your levels of awareness and concentration. As soon as your levels of concentration start to drop.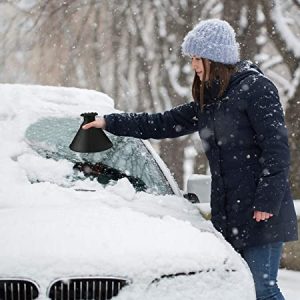 Magical Ice Scrapers for Car Windshield
Easy to scrape off that pesky layer of frost/ice/snow, it does cover a larger area than traditional ice scrapers, and didn't scratch windshield.
Note: Some of these links may be affiliate links. For a list of the programs I belong to, please visit my disclosures page.