Unquestionably, the best aspect of the recent explosion of smart devices and gadgets in the home is the creative way in which developers and designers are creating digital solutions to enhance our lives and solve our challenges. There is no better an example of this than what is occurring in the bedroom.
So many of us deal with sleep issues at some point during our lives. Now, there are countless sleep gadgets on the market that will help us conquer our sleepless nights and keep us well rested always.
Here are some of the cool Bedroom Gadgets I have been able to dig up in my internet travels. As always, I will be adding to and updating this post regularly, so be sure to check back often.
Cool Bedroom Gadgets
(Click on each image for more product details including purchasing information)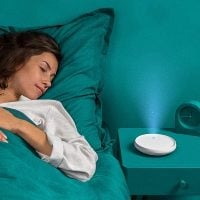 Dodow is a metronome with a light system that teaches you how to fall asleep naturally, without taking any medicine.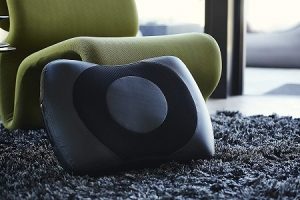 Kushion Bluetooth Speaker Pillow
Kushion is the world's first true high-fidelity Bluetooth speaker pillow. Designed to let you experience sound differently, it connects to your smartphone, and plays music, movies, audiobooks, or even phone calls out loud from Ultra Carbon acoustic contour foam. Leave it on the couch or bed for ambient sound while playing music, hold it on your lap while taking a long phone call, or lay on it while watching Netflix and get personal, high-quality audio with an extra dose of functionality. Kushion combines the convenience of Bluetooth with the premium sound and multi-room capabilities, wrapped into a modern design. It was designed for you to experience sound differently.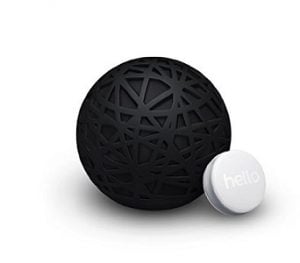 Hello Sense with Voice Sleep System
Sense with Voice is the insightful sleep tracker that helps you improve your sleep and wake up feeling great. Get a detailed breakdown of your sleep cycles, learn how the environment in your room affects your sleep, discover trends in your sleep quality, and more.
Today's indoor lighting is static, as if the sun were fixed in the sky. This is unnatural and has significant implications to our sleep, mood, immune system, weight management, and overall well-being. Ario restores your body's natural hormone production by automatically changing light direction, color, and intensity throughout the day, personalized to you.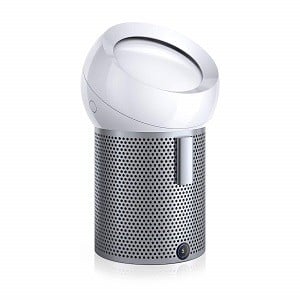 Dyson Pure Cool Me Personal Purifying Fan
The Pure Cool Me HEPA air purifier – Dyson's first personal purifying fan. Delivers a focused stream of purified air to cool you. Features: Captures: Fully sealed HEPA filter and activated carbon filter captures 99. 97% of allergens and pollutants, including pollen, bacteria, and pet dander. Core Flow technology: Allows you to precisely adjust airflow to deliver personal cooling with purified air. This makes it ideal for individuals who want to project air precisely where they need it. Precise Airflow: Precisely control your airflow with a simple sliding mechanism. By adjusting the dome's position, you can change the airflow angle of the air purifier. LCD Display: Built in LCD shows airflow level and filter life. Night-Time Mode: Night-time mode monitors and purifies using quiet settings, with a dimmed display.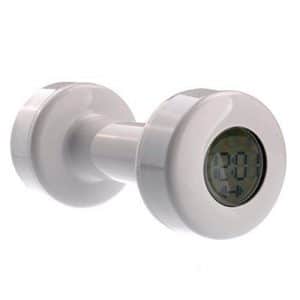 eSmart Shape Up Dumbbell Alarm Clock Barbell
Alarm has Normal alarm mode and Exercise alarm mode: 1. Normal alarm mode: when the alarm goes off in Normal alarm mode, one upward swing of the dumbbell will shut off the alarm. 2. Exercise alarm mode: when alarm goes off in Exercise mode, the LCD screen will display the remain number of lifts necessary to turn off the alarm. The clock will count down from 30 after every repetition – On /off Alarm setting – You need to lift it by 30 times when it alarms.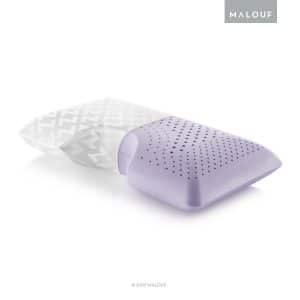 Harness the benefits of aromatherapy with the Z Shoulder ZONED DOUGH Memory Foam Pillow with Lavender. Known to induce sleep and regulate sleep cycles, this relaxing scent comes infused in the pillow. Our included 2 ml spritzer allows you to refresh the aroma when needed. The unique shoulder recess is designed specifically for side sleepers and helps to cradle the head while supporting the neck. The design also helps reduce tossing and turning.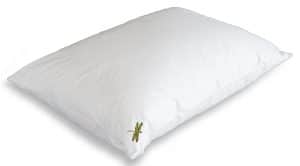 Dreampad Advanced Music Smart Pillow
These pillows are therapeutic tools designed to play music through Intrasound Technology, converting sound into vibrations that conduct to the inner ear. This process triggers you body's nervous system to relax, allowing your body to calm down and prepare for sleep. And because the music is transmitted via bone conduction, you relax to the music while your partner hears nothing at all!
Motion Activated LED Bed Light
Built- in human body passive infrared (PIR) motion sensor light, automatic turn on and shut off by human induction in the dark environment. The sensor has auto shut-off timer from 30 sec-10 min adjustment. You can set the preference as you need. When stepping out of bed, a warm soft glow of light will turn on to guide you safely across the room, with no disturbing glare to wake others and no fumbling to find the light switch in the dark.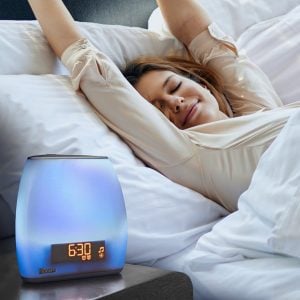 iHome Zenergy Bedside Sleep Therapy Machine
The iHome ZENERGY Bedside Sleep Therapy Machine, offers you all the needed tools for a better sleep using light and sound therapy that matches the mood you're feeling. The multiple settings allow you to move from fast pulses to swirling lights of wonder. The soft and wonderful white noise sounds of the iHome ZENERGY Bedside Sleep Therapy Machine, will surely make you feel like you're on a faraway land away from the daily grind of your normal schedule.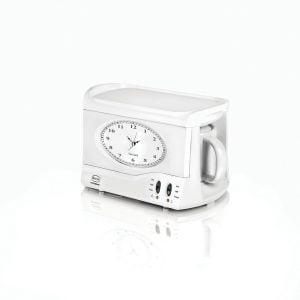 SWAN Vintage Teasmade and Alarm Clock
There's no better way to start the morning than with a steaming mug of tea. Legendary British housewares brand Swan knows this, which is why they've updated its iconic Teasmade appliance and brought it in to the here and now. Featuring a revised sleek and sophisticated design but maintaining the aesthetics that made it so popular upon its inception, the Swan Teasmade is not only a stylish addition to the bedroom but multi-functional too. Never over-sleep again thanks to the built-in alarm.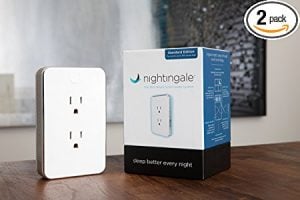 Nightingale Smart Home Sleep System
Nightingale, the world's first smart sleep system, offers customers cutting-edge sound masking technology for their bedrooms. Developed by acoustic engineers, Nightingale reduces wake occurrences by masking common indoor and outdoor noises. Clinically proven to help users fall asleep 38% faster, Nightingale is one of the most effective sleep solutions available.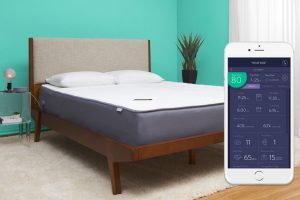 Eight Smart Mattress, 10″ Reactive Foam with Sleep Tracking and Temperature Control
The only mattress designed with over 1.8 million hours of sleep data. Eight took one of the best features of all traditional foam mattresses, along with over a million hours of sleep data, creating the ultimate sleeping experience.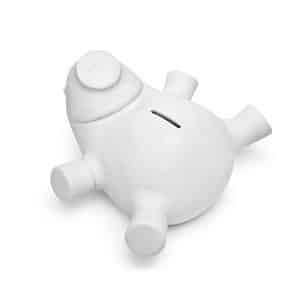 Porkfolio is the world"s smartest piggy bank. It wirelessly connects to an app on your mobile device so you can track your balance and set financial goals from afar. Its nose lights up in celebration every time a U.S. coin is inserted and it holds up to $100 in quarters.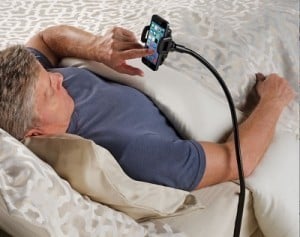 This is the flexible arm that holds a smartphone at the perfect height for hands-free video-chatting, reading, or movie-watching in bed. Its 3/16″-thin, 9″ L plastic base slips imperceptibly under a mattress, while its cushioned mount narrows or widens easily to firmly support any type of phone up to 3 1/2″ W without clips, adhesives, or other damaging fasteners.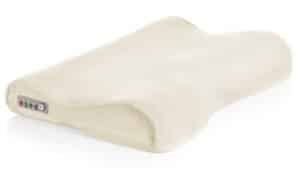 Smart Sensor Anti-Snore Pillow
The rechargeable Smart Sensor Anti-Snore Pillow is the latest technology in the battle for a good night's sleep. Made of soft and supportive contoured memory foam, it features a built-in sound sensor that detects the sound of snoring. When snoring is detected, an internal air bag automatically inflates to increase the pillow height by 3″, and then deflates immediately. This gentle nudge is usually enough to prompt the sleeper to change position and stop snoring! Features multiple settings for light or heavy sleepers. Works up to 8 hours on a full charge. Fits in a standard pillow case and also includes washable cover.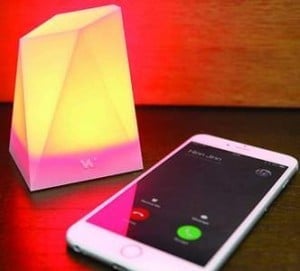 NOTTI Smart Mood Light with Notifications for iPhone iOS and Android Smartphones
NOTTI connects to your smartphone via Bluetooth, and notifies you with a different color of light when you receive an incoming call, SMS, WhatsApp, Facebook update, IFTTT notifications, etc… NOTTI is customizable so you can select which color you want for each type of notification. NOTTI also serves as a wake up alarm light, and can sync to your music.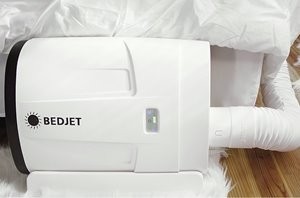 BedJet Climate Control for Beds
Some like it hot. Some need it cool. Some just want to stay dry and others need different sleep temperatures than their partners. That's why everyone loves their BedJet! Using advanced technology the BedJet sends a gentle and quiet stream of air directly into your bed for powerful cooling and warming comfort.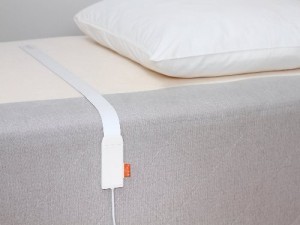 Beddit Sleep Tracker and Wellness Coach
Beddit is the world's most ambient sleep tracker. You place the ultra-thin Beddit sensor to your bed, under the bed sheet – and just sleep on it. Beddit takes care of the rest. Beddit connects to your smart phone via Bluetooth and wakes you up at an optimal hour using its Smart Alarm feature. In the morning, you'll have a sleep analysis on your smart phone telling your sleep time, sleep cycles, sleeping patterns, resting heart rate, breathing frequency and snoring time. Utilizing your sleep data and personal details set on your profile Beddit coaches you towards better sleep and healthier life.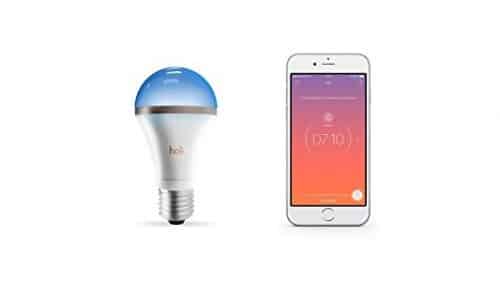 SleepCompanion sleep enhancing and monitoring light
SleepCompanion helps you understand the factors that may disrupt the quality of your nights such as the temperature or the noise level in your bedroom while its companion app gives you personalized and actionable advices to get the best of your nights. Because your deserve a better sleep!
Edifier Tick Tock Bluetooth Alarm Clock
Waking up has never been made easier. Tick Tock Air, one of Edifier's Tick Tock series allows for any Bluetooth enabled device with alarm capabilities. The retro designed alarm clock features a front firing speaker and two 360 degree omni-directional tweeters allow for multi-directional rich sound that can be controlled with ease using the navigation, input selection and volume control buttons located on the top of the clock. Tick Tock Air also come with an auxiliary input jack and FM radio for other media applications.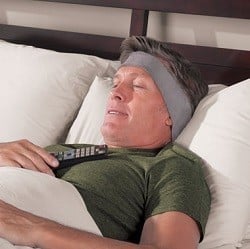 This is the headband with integrated wireless speakers that is comfortable enough to be worn while sleeping. Developed exclusively by Hammacher Schlemmer, the soft fleece headband features lightweight, ultra-thin stereo speakers that receive audio sent wirelessly from a Bluetooth transmitter that connects to your TV. Unlike ear buds or headphones with oversized earcups, this unobtrusive headband lets you listen privately to TV programs as your head rests comfortably against a pillow.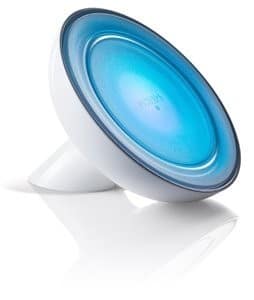 Philips Hue Bloom Dimmable LED Smart Table Lamp (Compatible with Amazon Alexa, Apple HomeKit, and Google Assistant)
Add a Philips Hue Bloom to your system and transform your home with high quality white and colored light. Create indirect ambient lighting and highlight furniture or features in your home. Place it wherever a power socket is available.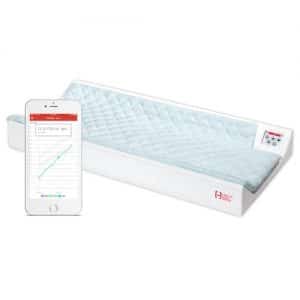 Hatch Baby Smart Changing Pad and WiFi Scale
Meet the Smart Changing Pad, the modern nursery innovation that is changing the way you watch your baby grow. Combining a traditional diaper changing pad with a built-in, wireless smart scale, the Smart Changing Pad allows you to easily track infant health metrics, providing reassurance to new parents from home. Syncing automatically to the 5-star rated companion Hatch Baby App (easily record nursing sessions, sleep, pumping amounts, and more of what parents care about), the Smart Changing Pad provides you with a simple and modern solution for caring for your bundle of joy.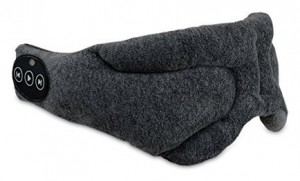 Bluetooth Music and Phone Sleep Mask
The Sleep Tunez is the sleep mask with built-in wireless speakers that allow you to listen to music while falling asleep or traveling without disturbing others. The speakers connect to a smartphone or any Bluetooth device up to 50′ away, enabling you to fall asleep to a preferred music collection. Three buttons on the side of the mask adjust the volume, select the next or previous song, turn the unit on or off or answer your phone calls. The sleep mask is made from smooth microfiber lined with soft foam that is impervious to light and comfortable against the eyes. A microphone built into the unit's control module enables you to answer incoming calls.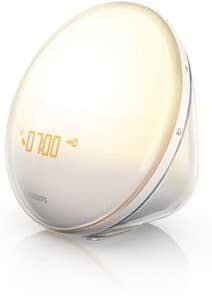 Philips Wake-Up Light With Colored Sunrise Simulation
Wake up naturally with a wake-up light and colored sunrise. Inspired by nature's sunrise the Philips Wake-up light uses a unique combination of light therapy and sound to wake you in a more natural way. The color of the morning light changes from soft dawn reds through warm orange to bright yellow light. Developed with Philips' Clinical Sleep & Respironics knowledge and 100+yrs of Lighting expertise.

While Bose is known for its noise cancelling technology, when it comes to sleep, noise masking is a better solution for annoying sounds (like your partner's loud snoring). It works because of the way that different sounds combine in your inner ears. If the different sounds have the right match of frequencies and the masking sound is louder than the disturbing sound, your inner ear and brain cannot detect the disturbing sound. It fades from your memory as you drift off to sleep.

This is the alarm clock that gently wakes you with the aroma of coffee. It diffuses the fragrance for three minutes using an interchangeable scent cartridge and then engages a light and an audio alarm by playing one of five melodies. With a snooze button and backlight. Includes seven scent cartridges (coffee, peppermint, orange juice, fresh cut grass, seaside, pine woods, and apple-cinnamon); each one provides 30 three-minute wake sessions.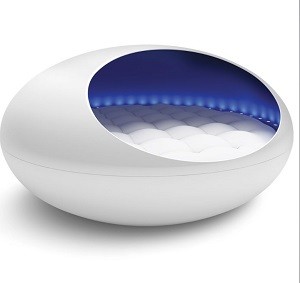 This pod that uses pleasant sound, gentle vibration, and soothing light to transport the body, mind, and spirit to a tranquil state of relaxation. Handcrafted from fiberglass into a smooth, shiny gel-coat surface, the pod's ellipsoid exterior blocks 90% of outside noise while its interior foci ameliorate music played from the integrated 80-watt, four-speaker sound system via an iPhone/iPod or smartphone. The system's subwoofer generates gentle vibration through the bed, resonating through the body to impart restful harmony. The pod's biofeedback system uses a pulse sensor that synchronizes your heartrate with 50 LEDs housed in the pod's inner perimeter that create ambient mood lighting for calming the mind. The LEDs change colors at your command from the built-in controller or wirelessly from an iPhone or smartphone app. The pod's elliptical opening reveals a 76″-diam. ultra-suede-topped, memory foam cushion that covers an octagonal waterbed with two lofty ultra-suede pillows. The waterbed is temperature controlled (85-90° F) from a panel.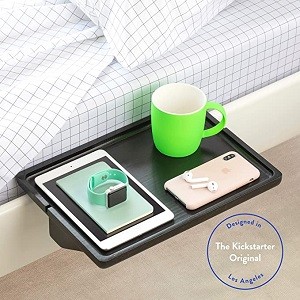 BedShelfie The Original Bedside Shelf
Incredibly versatile 2.1 inch Clamp System (See Plus Model for 3.1 inch Clamp). Bedside Tray attaches without tools & includes thick felt on touch points.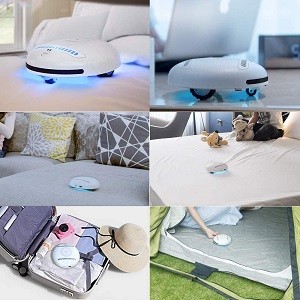 ROCKUBOT Smart Sterilizing Bed Robot
Eliminating germs and airborne viruses from your environment, ROCKUBOT is your safety buddy, the cool and cutting-edge robot that focuses entirely on keeping you safe and healthy in your home or hotels. Finally, you don't have to wonder whether or not you have just stepped into a viral hotbed every time you go somewhere new. You don't have to question whether or not you are going to end up sick tomorrow just from laying down in your own bed.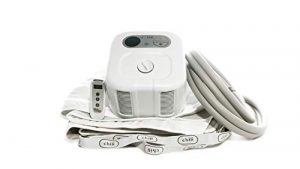 chiliPAD Cube 3.0 – ME and WE Zones – Cooling and Heating Mattress Pad
The chiliPAD is comprised of a hydro-powered mattress pad, thermal regulating control unit(s) and a remote making it perfect for one or two sleepers! Utilizing hydropower (water), this sleep system operates between 55-115°F (13-46°C), helping encourage quality, restorative sleep. [Peak performance is dependent on multiple factors such as ambient temperature, individual body mass and humidity and may not be suitable to replace conventional A/C.]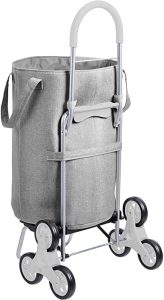 Stair Climber Rolling Laundry Hamper
38 inch dolly for easily transporting, storing, and sorting laundry items and more. Detachable polyester drawstring bag with spacious compartment for securing clothing. Upright design with triple wheels on both sides for smooth mobility and stair climbing capabilities. Padded ergonomic handle makes maneuvering more comfortable. Folds down flat for easy storage in a trunk, laundry room, or closet.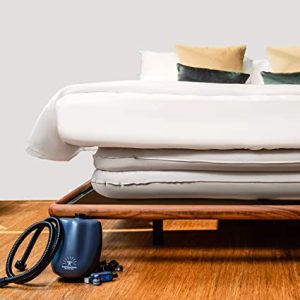 Mattress Jack Mattress Elevator
 If lifting your mattress while making the bed is troublesome for you, MattressJack is exactly what you need. It's specially designed to bring down heavy lifting and bending to an absolute zero, saving your back from endless hours of pain. It reduces the risk of musculoskeletal injury and joint strain by simply raising your mattress 10" from the bed platform.
Note: Some of these links may be affiliate links. For a list of the programs I belong to, please visit my disclosures page.