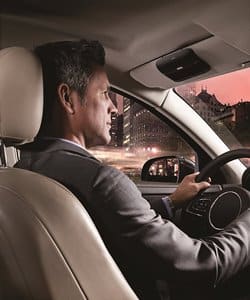 One area of our daily lives that has had a significant digital overhaul of late is the automobile. A majority of today's cars now offer handsfree features through Bluetooth along with a slew of additional integrations for Android and iOS devices. The problem is that we all don't have newer cars with Bluetooth and for those who want a handsfree option (or are required to have it by state law) a hardware alternative is required. I recently sat down to draw up a collection of some of the best handsfree Bluetooth speakers for cars currently available.
For more information on any of the devices listed, including purchasing information, click on the product image.
Handsfree Bluetooth Speakers for Cars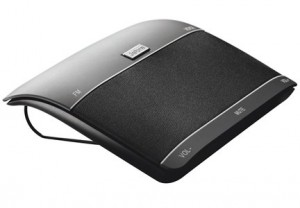 One of the first in-car speakerphones to have 3 speakers coupled with Virtual Surround Sound. Sound so clear, you'll think you're talking to a passenger in the car. Also great for playing your favorite music. Prefer your car's sound system? Just use the FM transmitter to send music and calls directly to your car radio. Dual-mic technology filters out everything but your voice. Background noises and honking cars disappear, so the other side hears you loud and clear.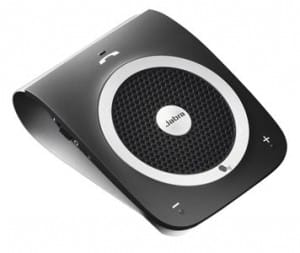 Introducing the Jabra Tour, the portable in-car speakerphone with a powerful 3-Watt speaker for incredible sound. Stay focused on the road ahead while enjoying hands free calls and control over your phone. Your every word will come through clearly thanks to the HD Voice microphone. You can even use your voice to make and take calls via Voice Control. And when you're not in a call, stream multimedia including: Music, GPS directions and internet radio.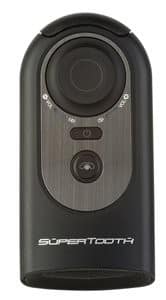 The SuperTooth HD Voice is a Bluetooth speakerphone requiring no installation.Boasting Twin Speaker V Array Technology, the SuperTooth HD Voice features two speakers for 5 watt audio output, Supertooth HD is the most powerful sun visor car kit on the market. The built-in dual microphones pick up voices more clearly, even in noisy cars. With up to 20 hours talk time and 1000 hours standby time, the SuperTooth HD Voice's battery life is unrivalled.
With BlueAnt's Commute Voice Activated Hands-free Car Kit, you can drive your phone while you drive your car. Simply by speaking, you can make and receive calls, as well as listen to messages through Siri and Google integration. BlueAnt Commute eliminates any need to manually operate your speakerphone while driving, helping you and your passengers stay safe.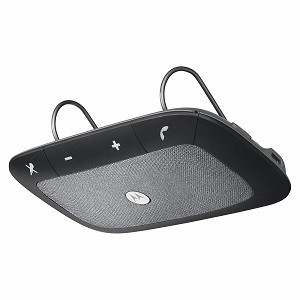 Give your wheel a hand with the Motorola Sonic Rider Bluetooth in-car speakerphone. A simple solution for driving responsibly, Sonic Rider lets you give voice commands to make and take calls and send text messages hands-free. Hear more of your call and less of the road through the powerful 2-watt speaker with echo and noise reduction. Voice prompts tell you when you're connected, muted, or low on battery. And with 45 hours of talk time and five months on standby, you battery will last on even the longest road trips.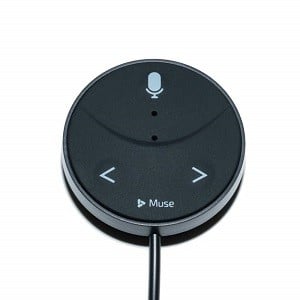 Muse Auto brings Alexa to your car. Be productive and entertained while keeping our eyes on the road and hands on the wheel.
Note: Some of these links may be affiliate links. For a list of the programs I belong to, please visit my disclosures page.