One area of our daily lives that has had a significant digital overhaul of late is the automobile. A majority of today's cars now offer handsfree features through Bluetooth along with a slew of additional integrations for Android and iOS devices. The problem is that we all don't have newer cars with Bluetooth and for those who want a handsfree option (or are required to have it by state law) a hardware alternative is required. I recently sat down to draw up a collection of some of the best handsfree Bluetooth speakers for cars currently available.
For more information on any of the devices listed, including purchasing information, click on the product image.
Handsfree Bluetooth Speakers for Cars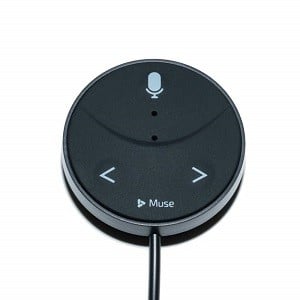 Muse Auto brings Alexa to your car. Be productive and entertained while keeping our eyes on the road and hands on the wheel.
Note: Some of these links may be affiliate links. For a list of the programs I belong to, please visit my disclosures page.