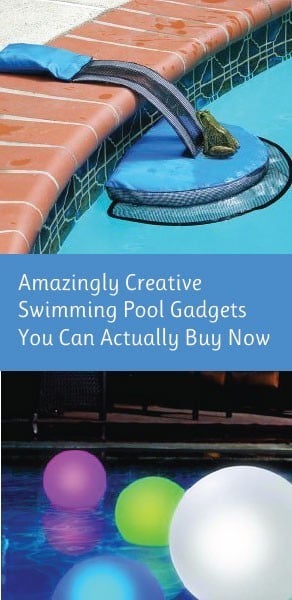 One really cool thing about swimming pools is the number of creative gadgets that have been developed over the years to make the owner's job a bit easier and their swimming pool even more enjoyable. In my quest to bring you the most creative and useful gadgets out there, I recently turned my focus to swimming pool gadgetry.
Here are some of the more interesting swimming pool gadgets I was able to dig up. You can click on any image to bring up more information about the product, including how to buy it.
As always, I've created a Pinterest board on this topic and will also be pinning what I find there. Be sure to follow that board for new gadgets.
Swimming Pool Gadgets
Note: Some of these links may be affiliate links. For a list of the programs I belong to, please visit my disclosures page.