Today's showcase features a number of kitchen gadgets  and devices that are sure to change the way you cook forever…
Few areas of the home have been as impacted by digital home revolution we are now all experiencing as the kitchen. Established brands, tech giants and creative startups are all focused pretty heavily on creating kitchen devices that help make our cooking and eating more efficient and convenient.
From refrigerators to spoons to garbage cans, nothing in the kitchen is off-limits from the internet of things. It seems like everyday someone is figuring out how to address a kitchen challenge with technology or add wifi smarts to an otherwise traditional kitchen tool. I've scoured the internet and bring you my collection of the most creative digital kitchen gadgets I could find.
Kitchen Gadgets and Devices
(Click on each image for more product details including purchasing information)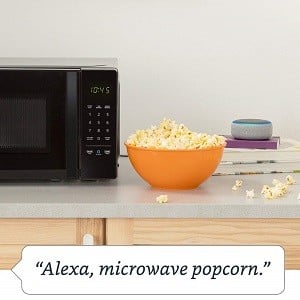 AmazonBasics Microwave simplifies cooking by letting you microwave using your voice and an Echo device. Just say, "Alexa, reheat one cup of coffee," and Alexa will start reheating with the appropriate power and time settings. Quick-cook presets mean there's no need to guess cook times or heat levels when you're defrosting peas or microwaving a potato. Plus, Alexa is always getting smarter and adding new presets
Unless they have a Gourmia GBF470 3 in 1 Breakfast Station that is. This wonder machine will let you cook up an entire hearty breakfast in literally MINUTES- without the hassle and mess of pots and pans!Like your toast dark and crunchy? Light and soft? Just drop your bagel, roll, or english muffin into the wide dual slots and choose any of the 7 browning options. While your bread is getting nice and toasty, fry up a cheesy scramble or crisp some bacon on the integrated frying surface! Or slide in any of the attached trays for perfect egg poaching, boiling, and veggie steaming.Toss out those rusty old pots and harmful microwaves-This single compact Breakfast Station can do it ALL.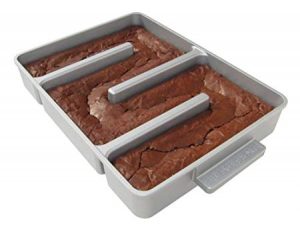 Love brownies? So do we. Who doesn't right? We think the best ones have moist centers, and lots of chewy edges. This pan is THE original, still made in the USA, Edge Brownie Pan. A pan that was designed to be the best brownie baking pan ever conceived. This patented pan adds two chewy edges to every brownie it bakes.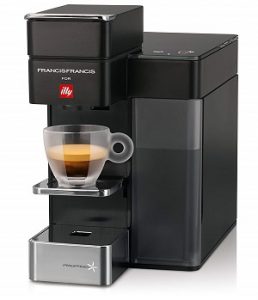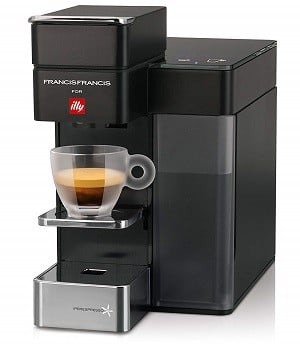 This connected illy Y5 iperEspresso capsule machine is enabled with Amazon Dash Replenishment Service (DRS) which means it will automatically reorder capsules from Amazon when you are running low on coffee. Just download the 'My illy Machine' app and sign up for DRS to manage your capsule orders.
Revolutionizing the hot meal experience! The patented Hot Logic Mini is a personal portable oven great for the office, the job site, the campsite or anywhere you have an outlet. Now you can enjoy fresh-cooked hot meals, reheated meals or perfectly cooked prepackaged meals anywhere. The Hot Logic Mini slowly and evenly heats your meal to preserve moisture and enhance flavor. No super-hot overcooked edges, no frozen centers and no worries about sharing a dirty microwave.