Few rooms in the house offer us more opportunity to deploy fun gadgets than the man cave. Man caves (or mantowns, man-dwellings) are generally found in a basement, quietly tucked away from visitors, offering a great opportunity to relax and relive a bit of your childhood. While man caves are traditionally thought of us a place for the man of the house to decorate and occupy, they really have become a family room replacement for many with home theaters, playrooms, home offices and hobby areas often incorporated. In fact, the show most watched in my man cave these days is Daniel Tiger and my coffee table is currently covered in LEGO. Man caves can have an infinite number of configurations and features.They really are customized to each home, but one thing is consistent: they are a place for some of the coolest toys and gadgets in the house. Here are a few of the more interesting and creative man cave ideas and gadgets I was able to dig up.
As always, I will be updating this post semi-regularly as I stumble on more gadgets. Click on any image to bring up more information about the product, including how to buy it.
Man Cave Ideas and Gadgets
This is the climbing wall with a continuously revolving face that enables endless vertical climbs. The face of the wall consists of hand- and foot-holds on individual panels that revolve like an upright treadmill, allowing climbers to scale to the height of Mt. Everest in their own home.
The JAM Levity is a levitating, wireless Bluetooth speaker that floats effortlessly above its base. Its perfect for parties (or endless entertainments at home). Featuring Bluetooth connectivity and up to 6 hours of play time on a full charge, it's totally versatile. You can also take it away from its base for an on-the-go audio option. Plus, it has a great USB charging port that allows you to charge other devices, like your smartphone.

The Roku Ultra is our most powerful player with their best wireless performance. Brilliant picture quality creates an immersive experience. Whether your TV is HD, 4K or HDR, Roku Ultra will optimize your content for the best picture resolution possible. Plus, get a voice remote with TV power and volume buttons, private listening, lost-remote finder, access to 500,000+ movies and TV episodes and more.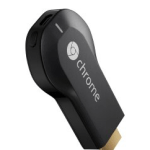 This TV streaming device by Google is a better way to get video, music, and games to your TV. Compatible with iOS, Android, and Windows devices.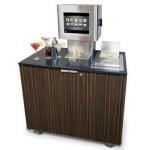 This is the computerized mixologist found at country clubs, stadium luxury suites, and fine hotels that automatically makes perfect cocktails at the touch of a button. The touchscreen interface allows users to quickly select drink categories such as neats, martinis, and tropical drinks, search alphabetically, or choose a spirit, and it searches its 600-drink database for matching cocktails. Users can view any cocktail's ingredients, invent new libations, and customize traditional cocktails by adding or omitting ingredients, increasing liquor proportions, and adjusting drink size. The unit holds up to 16 750 ml or 1 litre bottles of spirits (not included) and 12 mixers (included) such as tonic water, cola, and lime juice. An ice bin accessible from the countertop holds up to 20 lbs. of ice and a built-in garnish tray keeps blue cheese olives and lemon twists close at hand. The cabinet is made from stainless steel or metal and wood veneer, the countertop is quartz, and the four casters enable easy relocation.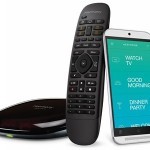 Logitech Harmony Home Control integrates connected lights, locks, binds, thermostats, sensors, home entertainment devices, and more-all controllable from your Harmony remote or mobile app.
Classic Foosball has been brought into the future with New Potato's Classic Match Foosball for iPad accessory. Now you can work your pull, snake, bank and bread and butter shots, fake out your opponent and deliver the ball into the goal with a resounding "thunk", all on a table top foosball dock for your iPad. Just like real tournament tables, Classic Match Foosball brings the complete foosball experience to your iPad! Complete with eight functional 2 axis control bars and real scoring markers at each end, this app enabled accessory immerses you in game play as good as a tournament grade table, allowing the most expert player to show off their well-oiled skills. Gameplay features all the elements you can think of in a complete simulation, but unlike simple software-only foosball emulation apps, this accessory brings the real deal to your iPad with advanced peripheral-to-game dynamics for an incredible experience.
If you're looking for an early Thanksgiving or Christmas present for a Star Wars fan, this is it! Meticulously designed and created to show fine details. Use it as a decor piece or to hold up your books on your bookshelf. They are heavy enough to keep large books standing straight, but not so heavy that it will collapse your shelf.

Freestanding Full Keg Kegerator Beer Fridge Dispenser LCD Temp
Versonel kegerator with Digital LCD Quick View front temperature display to keep your draft beer at optimal temperature at all times. Versonel Kegerators allow you to brew your own beer or purchase kegs from your local distributor for your enjoyment. Everyone knows draft tap beer from a keg tastes better than bottled. It will also save you money. Buying beer in a keg is always cheaper than buying bottled. If you brew your own beer or use a brewing house then it saves in most cases over half the price of the bottled beer equivalent! Versonel freestanding fridges are also used in various licensed venues (Bars/Cafes/Restaurants). The convenience, portability and aesthetics of this Kegerator make a great addition to anyone's home or venue.
Ball Storing Foldaway Tennis Table
When the lights go out, let the fun begin. The Triumph Lumen-X Lazer Air Hockey Table's exciting new technology illuminates the dark and adds another dimension of excitement to gameplay. The interactive table features in-rail LED lighting with cascading effects and in-game music perfect for competitions between family and friends.
A foosball table doesn't have to mean bright colors and flashing lights. The Atomic Pro Force 56 in. Foosball Table keeps it simple for a stylish looking game that would fit right into the professional office environment or the game room of your home. This durable MDF table features rich bamboo laminate, a manual scoring system, built-in ball return, and hollow chrome steel rods with comfortable rubber handles. T
Own your own R2-D2, the most famous Droid of all! Take him on an adventure and create your own missions! Use his multi-directional capabilities to escape enemies, or knock him over and watch him bounce back to dodge incoming attacks. Features sound effects Simply clip on the radio control drive unit to the base of the inflatable body, inflate and then it's ready to run! Drive R2-D2 indoors or outdoors!
Finally you can bring the classic game of arcade ball home for the whole family to enjoy!  Hathaway has developed this brilliant 8-ft Arcade Ball table with the ability to fold-up when not in use, for storage and space saving convenience.
iPad Speaker Dock With Neon-Style Lighting & An Authentic Jukebox Look; Charges iPad While Listening To Favorite Tunes; Perfect For Popular Jukebox Apps Like
Wall decals are a great, modern and inexpensive way to decorate your home or office. Bring some style to your life with my quality and unique decals. You can apply it to anything like walls, windows, ceramic, iron, plastic etc. Decals are removable but not reusable.
Everyone loves a bit of eighties retro. Now you can transform your living room into a life-size game of Pac-Man with this remote control Pac-Man and Ghost. A game well and truly remembered and loved by everyone young and old, from your toddling nephew to your granny, everyone will be queuing up for a turn.
7 Pieces 7 Colors retro game themed tetris stackable novelty night light. Seven-piece interlocking light fixture for fans of Tetris and Magic Block. Pieces can be stacked together. LED light turns on when the blcoks are stacked together and stays off when disassembled. Power: Plugs into standard outlet. On/Off switch in the main block.

The Techni Mobili Sound Kube Ottoman includes a 10-watt speaker and large subwoofer. It has a built-in control panel with easy controls which will allow you to connect to any bluetooth device. It is made of TechniFlex Faux leather upholstery material with a solid wooden construction and soft padded seat cushion top. A bottom storage compartment can store all cables or any other accesssories. It connects via a wall DC adaptor which is included.

Slender, rounded track arm with outer pocket and speakers. Tall back with padded headrest and decorative button tufting. Plush seat cushion over high leg rest. Power recliner. Pocket for magazines.
Note: Some of these links may be affiliate links. For a list of the programs I belong to, please visit my disclosures page.