Calling all coffee and tea enthusiasts! If you're someone who starts your day with a steaming cup of joe or finds solace in the comforting ritual of brewing a perfect pot of tea, this article is tailor-made for you. We've curated a collection of 15 must-have gadgets that will revolutionize your coffee and tea experience, taking it to new heights of flavor, convenience, and enjoyment.
From innovative brewing methods to advanced temperature control, these gadgets are designed to enhance every aspect of your caffeinated beverage journey. Whether you're a fan of espresso, pour-over, French press, or prefer loose-leaf tea, there's a gadget on this list that will cater to your specific preferences and elevate your brew to the next level.
Discover the world of precision brewing with gadgets that ensure the ideal water temperature, extraction time, and brewing techniques for the perfect cup. Explore the realm of flavor exploration with tools that allow you to experiment with different coffee beans or tea leaves, unlocking a world of aromatic nuances and taste profiles.
Join us as we embark on a caffeinated adventure, exploring the 15 must-have tea and coffee gadgets that will make your morning rituals truly extraordinary. Whether you're seeking convenience, versatility, or simply looking to indulge in the art of brewing, these gadgets are here to delight your senses and satisfy your cravings. Get ready to awaken your taste buds and embrace the wonderful world of coffee and tea with these essential gadgets. Let's dive in!
Tea and Coffee Gadgets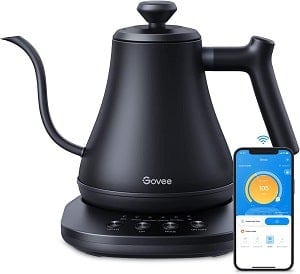 Govee Smart Electric Kettle
Make this smart gooseneck kettle your brewing partner for coffee, tea, and more. Schedule timers and choose your own preset temperatures for different brewing scenarios.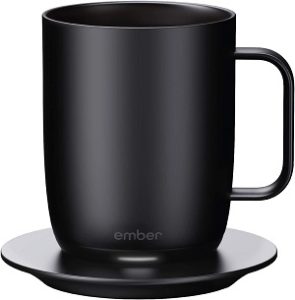 Ember App Controlled Heated Coffee Mug
The Ember Ceramic Mug is beautifully designed to be used in your home or at your desk, and keeps your beverages at the perfect temperature from the first sip to the last drop. The Ember Ceramic Mug connects to the Ember app, allowing you to set your perfect temperature and notify you when it's reached, personalize your LED color and create temperature presets for your favorite drinks. A fully charged Ember Ceramic Mug will keep your drink at your preferred temperature for about an hour; use the included charging coaster to make it last all day.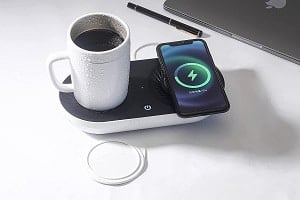 MINXUE Coffee Mug Warming, Cooling and Device Charging All in 1
Heating cooling beverage base with wireless charging: When you are hot, cooler cup to bring you a refreshing moment; When you need warmth, you can always have a cup of hot coffee; When your phone needs charging, you just put it on it. This good companion with three in one functions will be your best choice!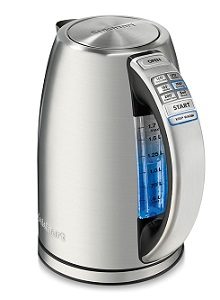 Cuisinart Perfect Temp Cordless Programmable Kettle, Stainless Steel
Protect your tea from over brewing with the PerfecTemp Cordless Electric Kettle and its six preset temperatures optimized for every variety of tea. The 1500-watt cordless kettle quickly brings water to the exact heat and keep it at temperature for 30 minutes, so you don't have to wait for your second cup! And for those who enjoy coffee, this Cuisinart teakettle also features a French Press preset to bring out the full flavors of your coffee grinds every time.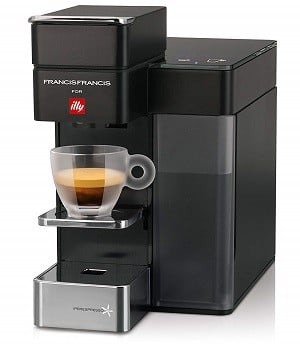 Illy Y5 Espresso & Coffee Machine, Bluetooth, Amazon Dash Replenishment Enabled
The compact Y5 Espresso & Coffee machine uses the revolutionary iperEspresso capsule system to create full-bodied espresso and iper Coffee Capsules to brew rich aromatic cup of coffee with ease. Featuring a sleek and sturdy aluminum and tempered glass body. Convenient front panel controls and water tank make this machine extremely versatile. With two touch-sensitive icons you can choose to make espresso or coffee in seconds. If you are in a rush you can use the Bluetooth enabled "My illy Machine" app to start the brewing process right from your smartphone.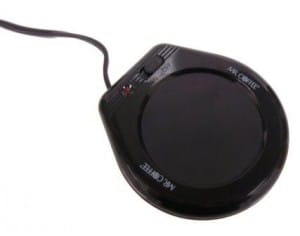 Keep your favorite mug of coffee, tea or cocoa hot when you want it. The convenient on/off switch with on light indicator lets you know when it's hot. With its extended cord length to use almost anywhere, this will be your favorite gadget!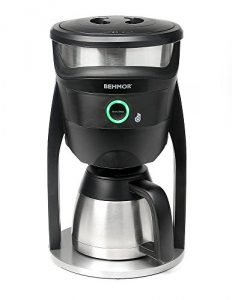 Behmor Connected Customizable Temperature Control Coffee Maker, Compatible with Alexa
Behmor's Connected Coffee Maker enables the user to bring out a coffee's true flavors via brew settings not found on any other coffee maker and controlled easily via a mobile phone app. Enjoy coffee's amazing flavors easily and repeatable, saved and programmable for when you want to enjoy coffee. The Behmor app allows you to easily adjust the brewing temperature, pre-soak time, or select a brew profile and start brewing. The app keeps you informed of the progress of your coffee and texts you when coffee is ready to drink. A button on the front of the brewer allows for brewing without the app based on your favorite brewing profile. In addition to custom brewing control, the Behmor Connected is engineered for optimum coffee extraction and flavor with pulsed water flow from an oversized showerhead onto a flat bottom grounds basket that will fully saturate the coffee grounds. The Behmor Connected utilizes a 1.2 liter double walled thermal carafe to maintain the coffee's temperature. The coffee flavor and ease of settings via a mobile app will have you enjoying coffee easily at home like never before.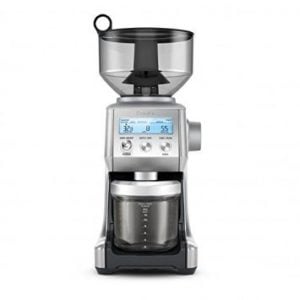 Breville Smart Coffee Grinder Pro
With 60 unique settings, this programmable conical burr grinder maximizes the potential of any brew. Choose between 'cups' for French Press or Filter and 'shots' for Espresso to get the right dose for the coffee you're brewing. Grind directly into a portafilter or an air-tight container.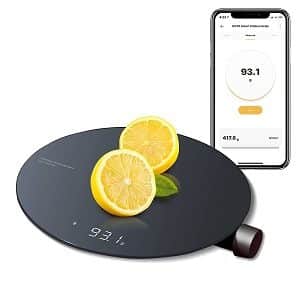 HOTO Smart Food & Coffee Scale
Digital food scale, installed with high-precise weight sensor, is able to display data instantly with precise graduations of 0.1g and the weighing range of the kitchen scale is from 1g up to 3000g which meets a variety of weighing needs in daily life. By connecting the coffee scale to the mobile phone, the instant data can be shared and recorded in Mi Jia APP, and the kitchen scale also acts as an exclusive hand drip assistant, making accurate records of coffee power weight, the proportion of water and coffee power and time to brew and extract.
KRUPS Automatic Espresso Machine
From robust espresso to flavorful coffee and creamy cappuccino, even hot cocoa or tea, enjoy cafe-quality beverages at home with the Espresseria EA8250J4 fully automatic from KRUPS. The compact machine takes up minimal counter space, and its fully automatic system means anyone can enjoy the perfect cup—amateurs and coffee connoisseurs alike. With 1450 watts of power, the machine's built-in metal conical burr grinder quickly and evenly grinds whole coffee beans right before brewing to capture the freshest flavor, and its grind setting can be adjusted as desired—finer for espresso and coarser for coffee are the settings that work best. The machine's large sealed hopper keeps beans fresh and holds enough to prepare several drinks in a row, while its user-friendly control panel with an intuitive LCD screen and ergonomic knob allows for simple navigation through every step of the process. To ensure the perfect shot of espresso, the Espresseria's patented compact thermoblock heating technology, 15-bar high-pressure pump, and hydraulic automated tamping system provide perfect tamping, precise extraction, and consistently hot results.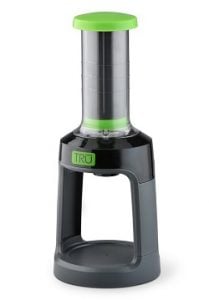 Tru KP-1000 Single Serve K-Cup Coffee Press
The K-Press Coffee Maker from Tru utilizes Single Serve Capsules without the need for a power cord! Simply heat your water, place a mug underneath, insert a coffee capsule and press down on the piston. The hot water will be forced through the coffee capsule and the result is a fresh cup of coffee to go! The press cylinder is equipped with fill lines for 6, 8 and 10-ounce servings and disassembles completely for easy cleaning. The coffee maker can store up to three k-cups.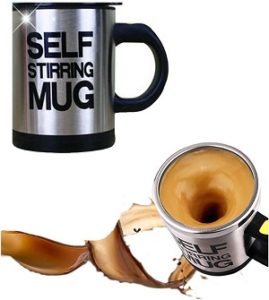 Mengshen Self Stirring Coffee Mug
Easy Operation While this coffee mug looks great on any kitchen counter board and/or coffee table, its essence is to make work easier.
Simply press the self-stirring button on the mug and the propeller at the bottom will spin into action, mixing the solute and solvent particles into a lovely froth.
No sweat, no hassle, just a product that makes stirring beverages a whole lot easier!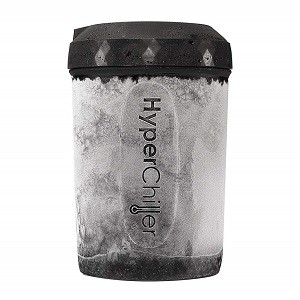 HyperChiller V2 Iced Coffee Maker
Having to hit the floor running this morning and don't have time to prepare your iced Coffee? HyperChiller will chill your Coffee in less than 60 seconds! Take the edge off a hectic morning by enjoying an Iced Coffee on the go!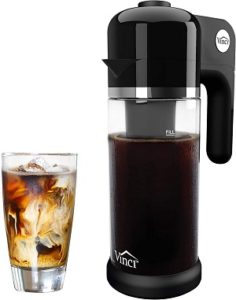 VINCI Express Cold Brew Patented Electric Coffee Maker
Vinci's Express Cold Brew with Circle Flow Brewing Technology eliminates the traditional 18-24 hour cold brew process and gives you fully extracted cold brew in as little as 5 minutes. This is accomplished by our Patented Circle Flow Brewing Technology that quietly and completely extracts the coffee grounds with a gentle, continuous flow of water to ensure even and complete extraction with virtually zero sediment! With the Vinci Express Cold Brew, a well-balanced, delicious cold brew with fuller, smoother flavor and lower acidity is just three steps away!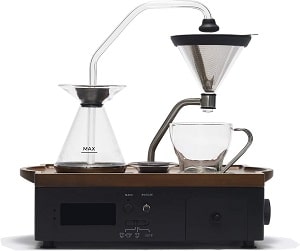 Barisieur Coffee Alarm Clock Coffee Maker
Experience the ultimate in coffee and tea making with the Barisieur coffee and tea brewing alarm clock from Joy Resolve. Elegant craftsmanship with hand-finished wood and hand-blown glass, featuring Brew-To-Wake, Brew-On-Demand, alarm clock, USB Phone Charging Port, a milk fridge and intuitive controls for setting the alarm and brew preference.
As with all of my Gadget posts, I will be periodically adding to this post. Kitchen gadgets are pretty much improving daily, so keep checking back for more ideas.
Note: Some of these links may be affiliate links. For a list of the programs I belong to, please visit my disclosures page.