With more and more of the workforce either telecommuting or freelancing, home office decor and setup has become very important. If you work from home, you need a space that is comfortable and fosters productivity. Of course, having a few fun toys around the office is always good too. Here are some of the more interesting and cool home office ideas and gadgets I have dug up in my web travels. As with all of my gadget posts, I will be updating this post as I stumble on more items. Also, be sure to follow the corresponding Pinterest board I have set up for more fun home office gadgets.
WFH Home Office Ideas
(Click on each image for more product details including purchasing information)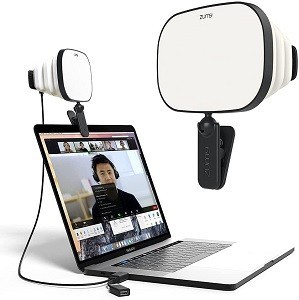 BE YOUR BEST ON VIDEO CALLS: While your coworkers show up to online meetings with a dark and gloomy display, you'll make a brilliant impression with our portable little Zumy light. The padded clips attach our Zumy light directly to your laptop, allowing it to brighten and soften your appearance on screen.
SOFT AND DIFFUSED LIGHTING DESIGN: Ring lights and LED video lights provide a harsh, overbearing light. Instead, our Zumy light creates a diffused and soft light that eliminates light fatigue and has no hot spots visible on the lighting surface.
4 ADJUSTABLE LIGHT LEVELS: No fancy lighting kit is needed to achieve your glow up. Whether you're in a work meeting, recording a video for your channel or taking selfies, simply adjust video lighting level to your liking for a bright, clear display.
FREE TO ROAM & EASY TO USE: Our light for video conferencing folds flat for ease of travel in your laptop bag. There are no confusing buttons or wires, simply clip it on your computer, expand the light and select the light level with the power button.
USB POWERED: No need to fumble with extension cords or find a plug to use our lighting for video recording. Unlike many other freestanding lights, ours is as mobile as your laptop so you can work comfortably without being tethered to one spot.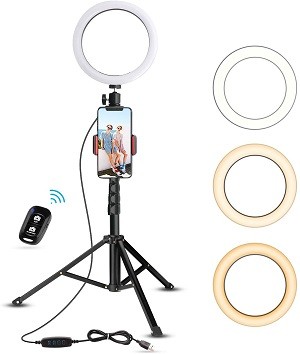 8″ Selfie Ring Light with Tripod Stand & Cell Phone Holder for Live Stream/Makeup, UBeesize Mini Led Camera Ringlight for YouTube Video/Photography.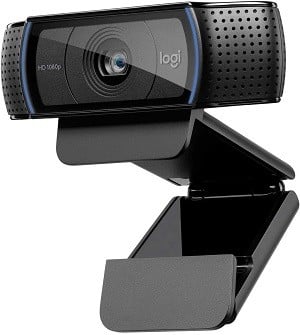 With the Logitech HD Pro Webcam C920, you'll be seen in more clarity and detail than ever before with Full HD 1080p video calling—the highest quality available. Enjoy vibrant, true to life video clips that capture the smallest details.
Equipped with a USB audio controller, the Razer Kraken Tournament Edition gaming headset delivers a high-fidelity experience along with full controls for audio personalization. The built-in Digital-to-Analog Converter (DAC) delivers crisp, clear details while THX Spatial Audio immerses you in next-gen surround sound.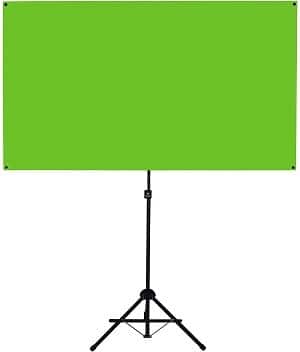 Designed for Streamers and Content Creators, the Valera Explorer 70 Inch Green Screen is perfect for an on-the-go lifestyle. Valera Explorer mounts on both a tripod and the wall and offers both landscape and portrait modes for maximum flexibility. ChromaBoost wrinkle resistant fabric has been designed for excellent chromakey, even in lower light conditions, ensuring that your video always looks its best. The lightweight design is easy to carry, sets up in less than 2 minutes, and has an adjustable height – giving you seamless chroma key technology wherever your creativity takes you.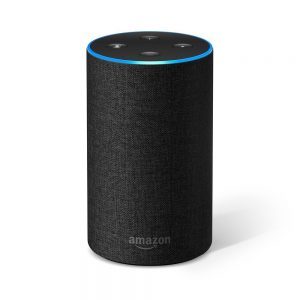 All-new Echo has a new speaker, new design, and is available in a range of styles including fabrics and wood veneers. Echo connects to Alexa to play music, make calls, set music alarms and timers, ask questions, control smart home devices, and more—instantly.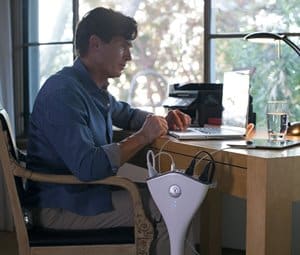 Simplify your life with The Tower by The Art of Power.Designed to be an accessible, power and charging solution, where style meets function.No more ugly extension cords or need to contort to access wall outlets often difficult to reach. Sleek design comfortably charges your devices within arms reach. Clear your workspace by bringing power to where you work.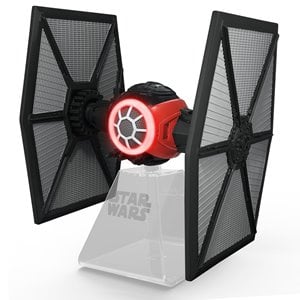 Star Wars Bluetooth Speaker – The Force Awakens First Order Tie Fighter Villain Starfighter Lights Up When in Use.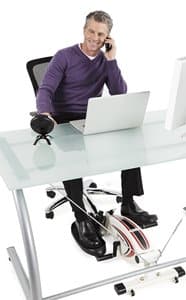 Do you wish you could get more activity and feel more alert without leaving your desk? Introducing the FitDesk Under Desk Elliptical. Unlike most under desk pedallers, the FitDesk Under Desk Elliptical uses a fluid, natural forward and backward elliptical motion, similar to the motion found in larger elliptical machines.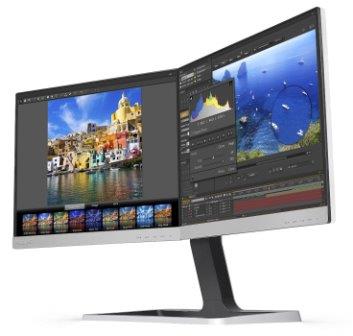 Philips Two-in-One Dual LED Monitors
This innovative notebook docking display with multimedia enables easy port replication. Expand your viewing workspace, keep peripherals connected, and access internet, all with a single SuperSpeed USB cable.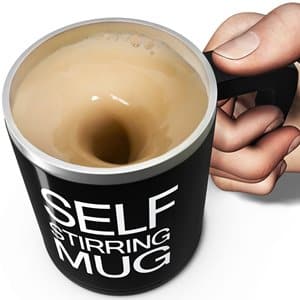 Stainless steel stirring Coffee mug do you know someone who drinks 40 Cups of tea a day? well this is the perfect gift for them. Take the strain out of stirring with the plain lazy self-stirring mug. No need to grab a teaspoon and stir, simply press the button and all the hard work is done for you. It's the ultimate idle drinking accessory!.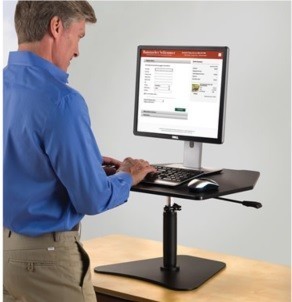 This is the computer platform that transforms any sit-down desk into a stand-up workstation. Research shows that reducing sedentary behaviors like prolonged sitting can benefit overall health. By elevating your computer to a standing height, this workstation platform offers a simple solution to the aches, pains, and maladies that come from sitting hunched over a desk for extended periods.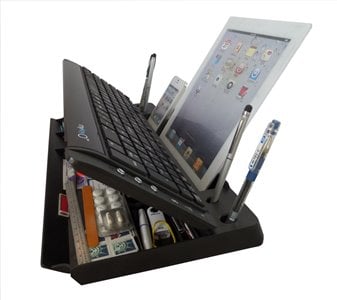 From the makers of the original award winning Keyboard Organizer; myKeyO introduces "Keep Neat restt"TM. Restt technology provides improved desktop organization and efficiency for tablets, pads, smart phones, and much more. The Keep Neat TM is designed specifically people who like to be organized• Durable plastic The executive restt TM was created to not only add functionality to your work space, but style as well. We made use of the rounded curve of the back of the wireless keyboard to be our natural pivot point for lifting the keyboard to access our organizer.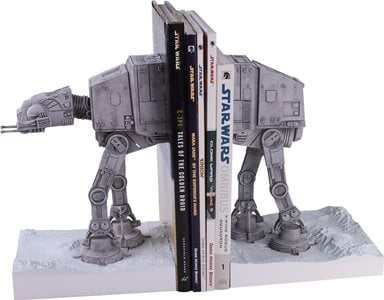 Digitally sculpted by the master artisans at Gentle Giant Ltd., the Star Wars AT-AT Mini Bookends Statue features the mechanical monstrosities as they were seen traversing the terrain on the sixth planet of the Hoth system. Previously seen in pursuit of the Rebel Alliance, these imposing vehicles can now keep your Blu-Ray and video game collection from falling down!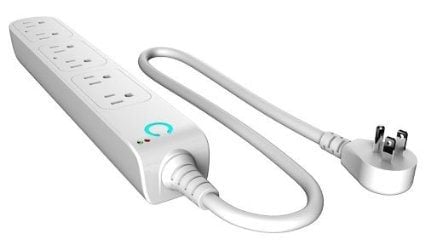 The Aeon labs smart powerstrip is a high-quality Z-Wave power board which can report immediate wattage consumption or kWh energy usage over a period of time. The powerstrip can be controlled by other Z-Wave devices to turn on/off 4 power outlets in 2 separate Groups to save electricity when appropriate. Two of the boards 6 power outlets remain constantly powered unless the whole board is powered down.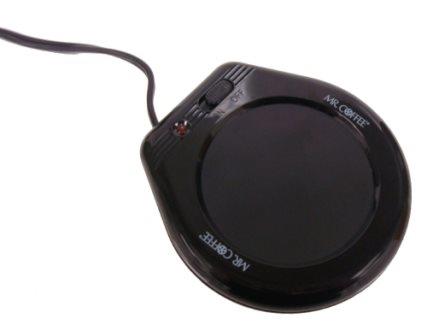 Keep your favorite mug of coffee, tea or cocoa hot when you want it. Convenient on/off switch with on light indicator. Extended cord length to use almost anywhere. This will be your favorite gadget!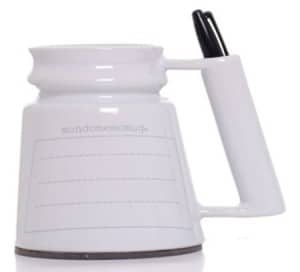 Classic wide-base MotorMemoMug 24-Ounce mug with a drink-through top and a Sharpie holder. Write your message on the mug and it will be permanent until you dish-wash or clean with soap and warm water. Microwave safe, the mug tops are food safe, and BPA free.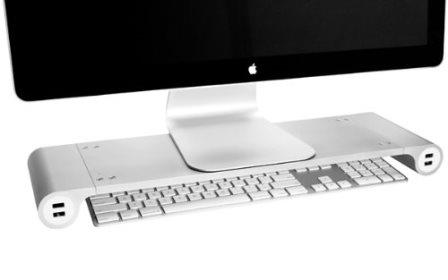 Invented by a computer lab teacher, the elegant Desktop Space Bar gives you a sleek, stylish, storage solution, plus six additional USB ports. It holds your monitor off the desktop so you can slide your keyboard below. It also creates shelf space to hold other items, like keys, phone or a digital camera. Stores a keyboard (up to 18″ x 1.5″) and supports a monitor up to 30.5 lbs. (a 27″ Apple iMac).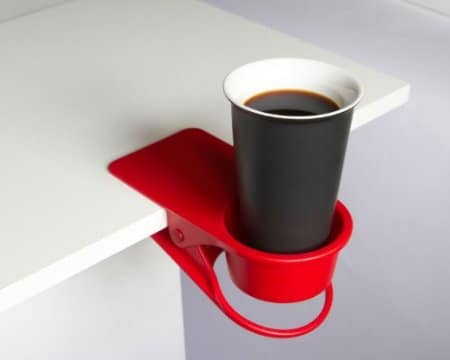 Drinklip Portable Cupholder
A smart extension for your space. The DrinKlip attaches to any desk, tabletop or shelf. Holds your drink, phone or other small items. Measures 4 by 8 by 2.5-inches. Assorted black, blue, red and white colors (color is random and is chosen at the time of shipping).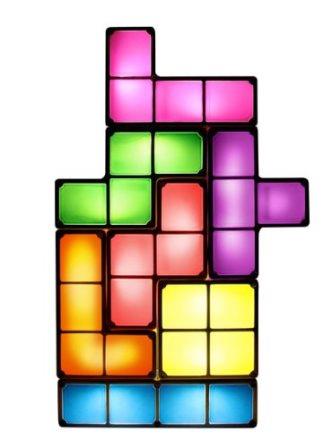 7 Pieces 7 Colors retro game themed Tetris stackable novelty night light. Seven-piece interlocking light fixture for fans of Tetris and Magic Block. Pieces can be stacked together. LED light turns on when the blocks are stacked together and stays off when disassembled.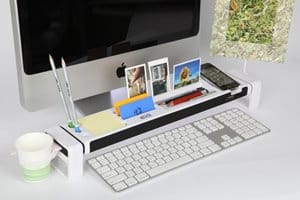 Provides an easiest way to organize your work space. Divided compartments allow you to organize all your stationery items.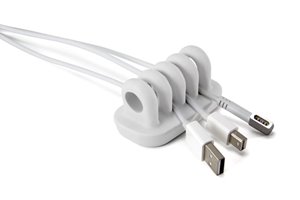 Cordies keeps all of your cables organized and weighted down: phone chargers, digital camera cords, audio cables, whatever isn't in use but shouldn't be flopping around.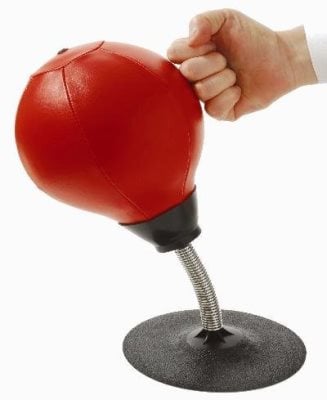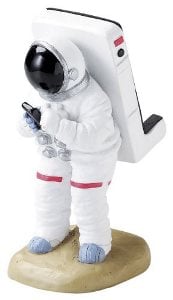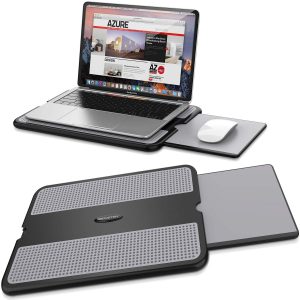 AboveTEK Portable Laptop Lap Desk w/ Retractable Left/Right Mouse Pad Tray
Get Cozy, Be Productive From Anywhere
Enjoy watching movies from your bed or couch without having to strain your arms, neck or back. Work on the go from any places with this bagpack-ready lap pad, effectively protects your thighs, prevents laptop from overheating and provides non-slip security.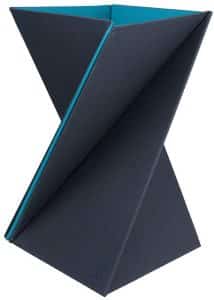 Seamlessly switch between sitting and standing.
Levit8 provides on-demand standing throughout the day to help you develop a healthy sit-stand working posture in the easiest way. It utilizes an age-old box-twist folding technique. No parts, no assembly. Simply open, cross, twist. It is built to move!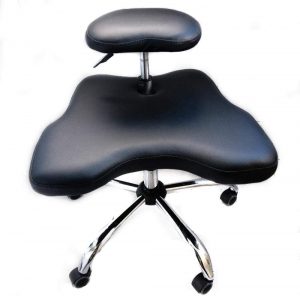 Replace your traditional office chair with a chair that allows you to sit cross legged while you work! (Along with countless other positions!)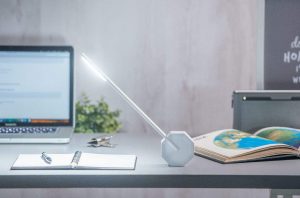 The Octagon One desk lamp combines the best of simple and natural effect finish to achieve its modern industrial aesthetic. The focal point of the design is a beautifully shaped Octagon wood/marble finish base with touch control button and built in rechargeable battery which makes it a totally wireless desk lamp and allows it to be positioned at three different angles. Mounted in the base is a milled alumainum casing but in wood finish which contains 36 high quality mLED lights diffusing cover. Octagon One is purposeful yet organic design, as well as warm addition to any desk or office space.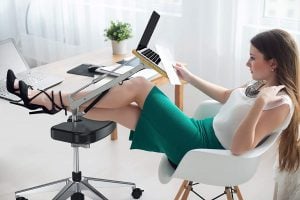 This computer table can serve as an excellently laptop cart, laptop desk, or laptop stand. If you've been struggling with a big computer desk, this is the computer cart or keyboard desk that will serve you best. It can also be used as a rolling desk, mobile laptop desk, rolling laptop cart, and adjustable desk.
Note: Some of these home office ideas links may be affiliate links. For a list of the programs I belong to, please visit my disclosures page.