The "World Map of Social Networks" is a great visual that Italian social media strategist Vincenzo Cosenza created a few years ago to show what social network dominates where in the world. Cosenza updates the map periodically and it is always interesting to see how things change in relatively short periods of time.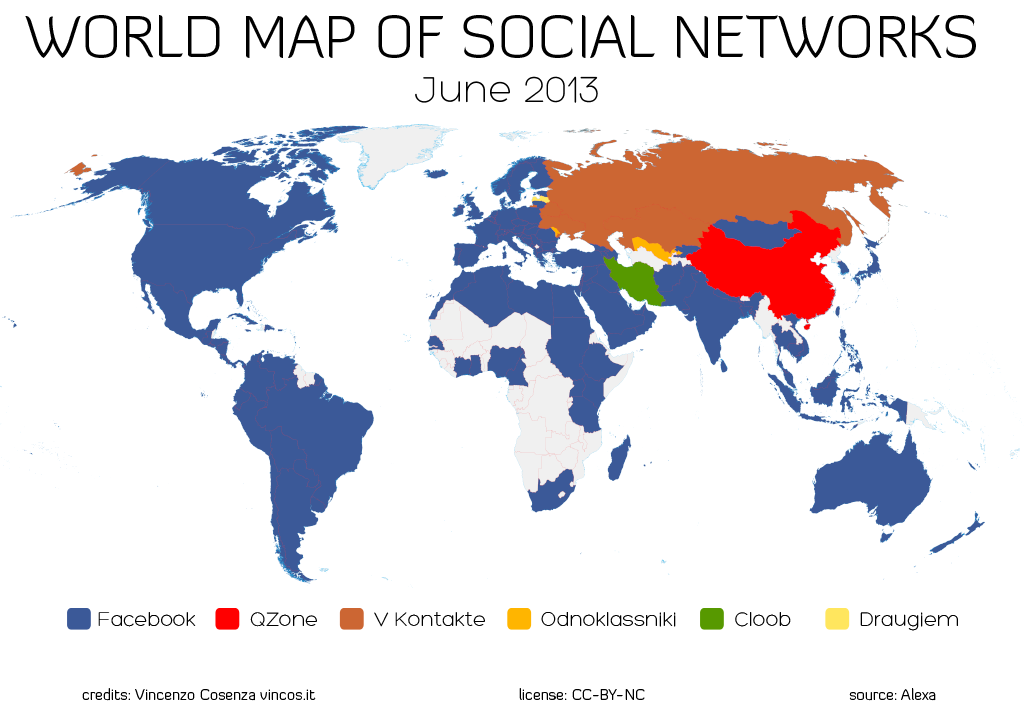 I wanted to share this map for a few reasons:
As a person that tracks this type of stuff, I can appreciate the amount of work that goes into maintaining something like this. Vincenzo really does a great job with these social media world maps;
It shows just how dominant Facebook has become globally;
It reminds us of the work Facebook still needs to do to become top dog in Russia and China. As I have been mentioned in a few posts over the past couple of weeks, these two massive populations are very loyal to their domestic social networks. Here are stat posts I recently did for Russian and Chinese social media.
What do you think? Will Facebook ever take over Russia and China and enhance their global social media domination even further? Why or why not?