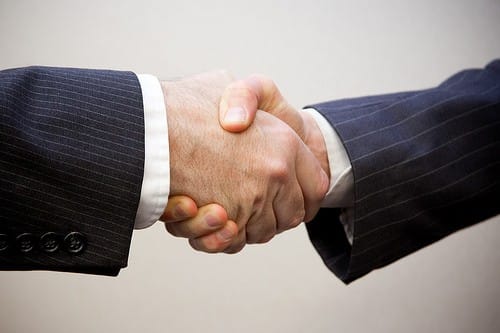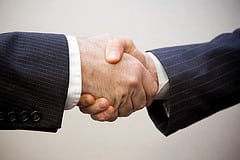 According to the Content Marketing Institute's benchmark report "B2B Content Marketing 2014," for the fourth year in a row B2B content marketers rate in-person events as the most effective tactic that they use.
3 Ways Companies Sabotage Event Success
Even though in-person events are considered the strongest tactic, many B2B marketers fail to maximize their success. If you've planned and orchestrated an event, you've probably confronted the following issues yourself.
1. Event Pre-Planning Obstacles
A joint report from HubSpot and Constant Contact, "Fascinating Event Marketing Stats," reveals that B2B marketers have difficulty maximizing event attendance. They are plagued by a lack of response to invitations as well as no shows.
2. Poor Use of Time at the Event
Sales people hope to meet with prospects and key customers at the show, but it doesn't always happen.
Also, marketers want to collect leads. They end up relying on the scanning badges and collecting business cards. When they get back to the office, they discover they know very little about the background and needs of their leads.
3. 85% of Leads Lie Fallow
One of the biggest reasons for going to events is to generate leads. However, after the show is over, the leads are mostly forgotten or given a low priority as people move on to the next project. That's according to a Salesforce study where they handed out business cards at a major event and tracked the follow-up.
While more than 85% never responded, the remaining 15% took up to 50 days to follow-up. When they did, their messages showed there was little understanding of each lead's needs.
5 Tips to Boost Your Event ROI
1. Personally Invite Prospects on the Phone
With a constant barrage of emails, mail, web information and more, business people simply can't respond to everything. That's why decision makers can easily overlook your invites.
There is, however, one tactic that stands out — a personal phone call.
In our experience, good old-fashioned telephone calls are an excellent way to reach key decision makers, get their attention and solicit their participation. You can often reach people who hold C-level positions this way, and they have tremendous influence over purchase decisions.
2. Remind to Reinforce Your Message
One phone call can go a long way, but two are even better. So, call a day or two before an event and jog memories. This tactic will be sure to boost attendance.
3. Schedule Appointments
Don't let your sales people and top executives waste time at the event. When you're calling to invite attendees, schedule appointments for face-to-face meetings with key decision makers, guaranteeing that they'll be as productive as possible.
4. Collect Vital Information at the Event
Before the event, plan how you're going to follow-up. This planning helps you to establish the information you need to collect at the show. You'll need more than names and contact information. You want to know the problems your leads are trying to solve and, potentially, match those problems to the products and solutions you offer.
5. Follow Up … Immediately
The early bird gets the worm, and research from insidesales.com shows that 35 to 50% of the business goes to the company that responds first. A personal phone call enables you to gain a more in-depth understanding of a prospect's needs and help them with solving their problem or exploiting an opportunity.
If you don't have an inside sales team that can accomplish the tasks that will take your event success to the next level, you can outsource them to a reputable B2B telemarketing company. Run the numbers to see what telemarketing can do for you. And if you need help justifying the one extra tactic that will make your events sizzle, get 3D2B's free white paper: "The Complete Guide to Calculating and Maximizing Event ROI." Learn how telemarketing can increase event ROI by 857%.
Note: This post is a guest post from a member of our DMR Insider Community.
Photo by flazingo_photos