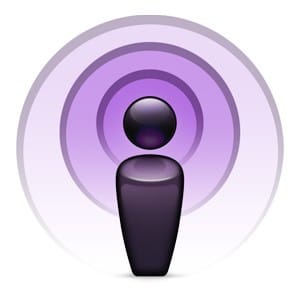 As of late, I've started to get more and more into podcasts. Even though they have been around for quite a few years, it wasn't until recently that I started to truly understand why so many people have invested time in them. For those who don't know what podcasts entail, think talk shows that are focused on particular interests. What this means is that if you go online and perform a search, you can find shows focused on anything from sports to social media.
With such a tremendous amount of popularity attached to podcasts, it's obvious as to why many an Internet marketing company supports podcasts as their own separate media platforms. While social media is a great way to raise awareness, methods focused on audio shouldn't be ignored, either. However, for those who aren't entirely sold on the matter, here are 4 of the greatest benefits to be attained from starting a podcast of your own.
Range
As stated earlier, podcasts can be focused on any subject that has an audience for it. Specifically, I am a fan of professional wrestling podcasts, since that is something I pride myself on being a hobbyist in. However, I can see why podcasts focused on literature, cooking, and the like are popular in their own respects. Audiences are engaged in these topics and they believe that the individuals hosting these podcasts are, more or less, authorities. If you fear that podcasts are limited, you can put said fear to rest.
Easy Listening
These days, I have taken to listening to podcasts during my workouts. I feel as though certain shows are easy to listen to while on the treadmill or lifting weights. The shows are easy enough to digest, meaning that I do not have to focus so much on specific points but rather my own endeavors at that moment in time. In addition, it doesn't hurt that my workout seems to go by faster when I have a podcast listen to. These benefits are more than worth getting involved in podcast-listening for.
Guest Spots
A few weeks ago, I took part in my first podcast as a guest, which was an enjoyable experience. I was able to speak to like-minded individuals about pro wrestling, covering various topics in ways that might have differed from the hosts. The fact that you are able to pick up on various viewpoints helps to make podcasts that much more attractive, not only in terms of listening alone but engagement if the opportunity presents itself.
Structured vs. Unstructured
Are you the kind of person who enjoys having an outline so that topics can be kept on track? Starting a podcast may be for you. Do you want to have as much range as possible without having to be held down by your own written guidelines? Once again, starting a podcast may be for you. One of the best things about these shows is that you can keep them as structured as you like. Whether you're interested in going off the rails or staying the course, these shows can be tailored to either strategy.
Note: This post is a guest post from a member of our DMR Insider Community.
Photo by logan_x