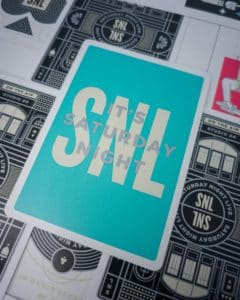 Saturday Night Live, also known as SNL, is a live sketch comedy and variety show that has been on the air since 1975. Over the years, the show has become a cultural institution, launching the careers of countless comedians and actors. But despite its longevity, there are still some things that many people don't know about the show. Here are 10 things you didn't know about Saturday Night Live.
Fun Facts About Saturday Night Live
The original title for the show was "NBC's Saturday Night." The name was changed to "Saturday Night Live" in 1977 after a short-lived ABC show called "Saturday Night Live with Howard Cosell" premiered.
The show has a tradition of having a celebrity guest host each week, but not everyone is cut out for the job. Steven Seagal is famously known as one of the worst hosts in the show's history, with cast members openly criticizing him for being difficult to work with and not willing to participate in sketches.
SNL has launched the careers of many comedians and actors, but it has also been the downfall of some. In 1995, comedian and cast member Chris Farley was fired from the show due to his drug use and erratic behavior. He passed away just a few years later from a drug overdose.
Despite its reputation for being cutting-edge and boundary-pushing, SNL has faced criticism over the years for its lack of diversity. In fact, it wasn't until 1979 that the show hired its first African American female cast member, Yvonne Hudson.
The show has a long history of controversy. In 1992, cast member Sinead O'Connor caused a stir by ripping up a photo of Pope John Paul II during a performance. In 2013, comedian and host Louis C.K. was criticized for making jokes about child molestation in his opening monologue.
The show has a large writing staff, with up to 18 writers working on each episode. However, not all of them are credited on the show. In fact, some of the most famous sketches in SNL history were written by uncredited writers, including "More Cowbell" and "Wayne's World."
One of the show's most famous recurring sketches is "Celebrity Jeopardy," which features a cast member impersonating Alex Trebek and other celebrities competing in the game show. However, Trebek himself never appeared on the sketch until a 2002 episode.
SNL has a long history of political satire, with presidents and presidential candidates often being the target of sketches. However, some politicians have taken issue with the show's portrayal of them. In 1992, Vice President Dan Quayle criticized a sketch that portrayed him as dumb, calling it "a cheap shot."
The show has been known to push the boundaries of taste and decency, but sometimes it goes too far. In 1990, cast member Nora Dunn refused to appear in an episode hosted by controversial comedian Andrew Dice Clay, citing his misogynistic material. She was later fired from the show.
Despite its ups and downs, SNL has remained a fixture of American pop culture for over 45 years. Its impact on comedy and television cannot be overstated, and it continues to launch the careers of young comedians and actors to this day.
So there you have it. Hopefully you now know 10 more things about SNL than you did 10 minutes ago.