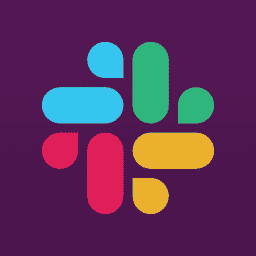 Here are some of the more impressive Slack statistics I've been able to dig up recently. As always, be sure to check back in the future as I will be updating this post as new and updated stats become available.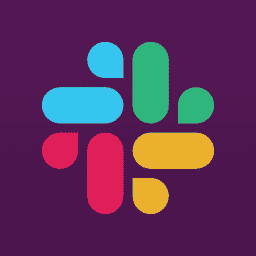 The team messaging app Slack has only been around for about a year, but it has certainly created quite a stir among influencers in its short existence. While it only has a few million daily users currently (a relatively small user tally these days), those who use Slack rave about the product and its user engagement stats are very impressive.
Slack Facts
What is Slack?
Slack brings team communication and collaboration into one place so you can get more work done, whether you belong to a large enterprise or a small business. (source)
Slack Statistics
How many people use Slack?
Last updated 3/18/20
---
Number of weekly active users:
Last updated 5/5/18
---
Number of messages sent weekly:
Last updated 5/31/19
---
Number of paid accounts:
Last updated 5/22/18
---
Number of organizations that use Slack:
Last updated 6/4/20
---
Number of teams that use the free version:
Last updated 5/13/19
---
Number of daily active users when it launched in February 2014:
---
Number of paid teams:
---
Average amount of time users are active on weekdays:
Last updated 5/31/19
---
Percentage of the Fortune 100 that pay for Slack:
Last updated 5/5/18
---
Number of times users have used workflows on them:
Last updated 4/8/20
---
Average amount of hours users stay plugged into it on a weekday:
Last updated 10/1/19
---
Number of developers that use the API weekly:
Last updated 5/22/18
---
Percentage of daily users that are from outside the US:
Last updated 5/31/19
---
Number of employees:
Last updated 4/30/19
---
Amount of funding raised to date:
Last updated 8/21/18
---
Slack's reported valuation:
Last updated 8/21/18
---
Amount of time that users spend on it weekly:
Last updated 5/31/19
---
Number of apps in the app directory:
Last updated 3/16/20
---
Number of Enterprise Grid customers:
Last updated 1/31/18
---
Number of countries that Slack has users in:
Last updated 5/31/18
---
Percentage of users that say it improves their communication and collaboration inside their organization:
Last updated 5/31/19
---
Slack paid customer counts (annual):
---
Slack revenue (annual):
---
Slack net loss (annual):
---
Number of monthly messages sent:
1.5 billion
Last updated 2/24/16
---
Top city (globally) for usage:
Last updated 2/12/15
---
Number of apps that have been developed:
Last updated 12/15/15
---
Top country for usage:
Last updated 2/12/15
---
Top city (outside of U.S) for usage:
Last updated 2/12/16
---
Retention rate for paid users:
Last updated 4/16/15
---
Number of people in Tokyo that use Slack:
Last updated 9/12/17
---
Number of people in London that use Slack:
Last updated 9/12/17
---
Number of people in Berlin that use Slack:
Last updated 9/12/17
---
Number of people in New York City that use Slack:
Last updated 9/12/17
---
Weekly active users growth rate:
Last updated 1/19/15
---
Total number of hours users collectively spend on it monthly:
Last updated 2/12/15
---
Maximum number of users logged in at the same time:
Last updated 10/27/15
---
Most configured integration
Last updated 2/12/15
---
Number of integrations to date:
Last updated 6/24/15
---
Percentage of users that say it improves transparency and culture in the office:
Last updated 7/14/15
---
Average reduction in office email that users see:
Last updated 7/14/15
---
Average reduction in office meetings that users see:
Last updated 7/14/15
---
Average increase in team productivity that users see:
Last updated 7/14/15
---
Percentage of users that say it makes finding information easier for them:
Last updated 7/14/15
---
Percentage of users that say it improves team culture:
Last updated 7/14/15
---
Percentage of managers that are women:
Last updated 2/3/16
---
Percentage of employees that are women:
42.9%
Last updated 2/3/16
---
Average number of monthly app installs from the app Directory:
Last updated 10/20/16
---
Number of third-party app installs to date:
Last updated 9/12/17
---
Percentage of customers that use integrations:
Last updated 9/27/16
---
Number of offices:
7 offices
Last updated 10/20/16
---
Average number of times a Google Drive file is imported each weekday:
Last updated 12/7/16
---
Number of bots in the App Directory:
900 bots
Last updated 2/7/17
---
Percentage of paid teams that are actively using at least one app:
Last updated 4/11/17
---
Reported amount Amazon was willing to pay for Slack in June 2016:
---
Number of users in Tokyo:
Last updated 7/19/18
---
Number of Slack users in Japan:
Last updated 7/19/18
---
Number of paid subscribers in Japan:
Last updated 7/19/18