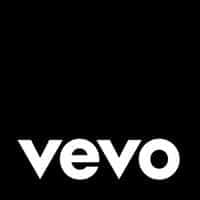 Remember when MTV used to show music videos? It's been years since we've had an all-music video channel on basic cable, but thankfully digital has picked up and kept videos alive. A little over 5 years ago, Vevo set out to keep videos alive by creating a video entertainment platform that offered videos and music-related on-demand programming spanning mobile apps, Vevo.com and a number of Syndication partners, most notably, YouTube.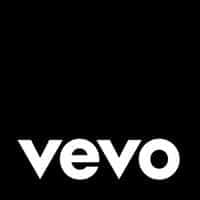 See Also: Amazing YouTube Statistics
Today, Vevo is a massive video powerhouse. Check out these Vevo Statistics that I was able to dig up recently. As always, this post will be updated as more data becomes available, so be sure to check beck often.
Vevo Facts
What is Vevo?
Vevo is the world's leading all-premium music video and entertainment platform .
Vevo Statistics
Number of monthly music video views on Vevo:
Last updated 10/30/18
---
Average amount of user time spent watching videos on Vevo per month:
Last updated 10/30/18
---
Number of people that watch Vevo videos monthly:
Last updated 7/18/16
---
Number of people in the US that watch Vevo music videos monthly:
Last updated 1/29/17
---
Average number of daily Vevo video views:
Last updated 10/21/19
---
Average number of daily Vevo video views (on weekends):
Last updated 9/12/19
---
Average number of daily Vevo viewers:
Number of music videos in Vevo's library:
Last updated 9/12/19
---
Percentage of Vevo videos that are watched via mobile:
Last updated 10/30/18
---
Number of artists with music videos in Vevo's library:
Last updated 11/21/14
---
Most watched Vevo video over a 24 hour period:
Nicki Minaj's "Anaconda" w/19.6 million views
Last updated 8/24/14
---
Number of views it takes to get a Vevo certification:
Last updated 6/6/12
---
Number of brands that Vevo works with globally:
Last updated 1/8/15
---
Number of monthly Vevo video views in Mexico:
Last updated 12/15/14
---
Number of monthly Vevo mobile video views in Mexico:
Last updated 12/15/14
---
Number of Vevo channels in YouTube's top 50 most viewed channels:
Last updated 12/29/14
---
Number of Vevo music videos that have gained over 100 million views:
Last updated 11/17/14
---
Number 1 music video of 2014 across Vevo apps, Vevo.com and Vevo syndicated partners:
"Fancy" by Iggy Azalea featuring Charli XCX
---
The first musician to reach 10 billion views on Vevo:
Last updated 3/25/16
---
Average amount of videos watched on Vevo monthly:
Last updated 11/29/16