With its star-studded concerts, popular awards show and gigantic social media presence, iHeartRadio has quickly transformed itself from "just another radio app" to a "must-have" internet radio platform. Through creative and significant marketing, iHeartRadio has been very successful in positioning themselves as a leader in a very crowded market.
I recently sat down to see what I could find for iHeartRadio statistics and what I found were some pretty impressive tallies. Below is what I was able to dig up. As always, I will be adding to and updating this post semi-regularly, so be sure to check back in a month or so for new numbers.
Get the Full Report
 Here are all the iHeartRadio statistics I have been able to dig up over the years; 22 of them including stats on:
Users
Radio
Activity
Revenue
Etc.- all in one place
I try to go through each and every stat regularly and update as much as possible, but we all know that some stats are easier to track down than others. As always, every stat is linked to its original source and has the source date listed.
To get your copy of this stat report, click on the button below to purchase it.

or get it in one of my report bundles:
Bundle 1: Music Streaming reports (Spotify, iHeartRadio and Pandora).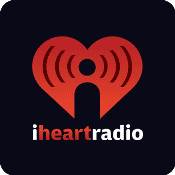 Please note that some of these numbers are easier to find than others. Many of these iHeartRadio facts come from the company's own financial filings, but some are based on news reports and not official company tallies. Basically, this is the best I can find and I don't guarantee anything to be 100% accurate.
iHeartRadio Facts
Official website: iheart.com
Year launched: 2008
Headquarters:  New York, NY
Year that Clear Channel became iHeartRadio: 2014
What is iHeartRadio?
iHeartRadio, iHeartMedia's digital radio platform, is the No. 1 all-in-one digital audio service with over a billion downloads; it reached its first 20 million registered users faster than any digital service in Internet history and reached 90 million registered users faster than any other radio or digital music service and even faster than Facebook. The company's operations include radio broadcasting, online, mobile, digital and social media, live concerts and events, syndication, music research services and independent media representation. iHeartRadio lets you listen to thousands of live radio stations from across the country, custom stations from a catalog of more than 30 million songs and on million artists, on-demand podcasts and its newest feature "My Favorites Radio"​ which combines all of a listener's favorite artists and thumbed up songs in one station just for them. (source)
iHeartRadio Statistics
Number of iheartradio users:
Last updated 8/7/18
---
Number of people that listen to iheartradio stations (on the radio) monthly:
250 million monthly active listeners
Last updated 5/17/18
---
Number of AM and FM radio stations that iheartradio owns:
Last updated 8/7/18
---
Number of markets iheartradio owns radio stations in:
Last updated 8/7/18
---
Average number of digital listeners per minute for iheartradio:
Last updated 8/5/15
---
Number of live radio stations on iheartradio:
Last updated 11/6/14
---
Number of songs in the iheartradio music catalog:
Last updated 8/18/16
---
Number of artists with songs in the iheartradio music catalog:
Last updated 8/18/16
---
Percentage of iheartradio listeners that use the mobile app:
Last updated 6/5/15
---
Number of iheartradio social media followers:
Last updated 5/19/18
---
Number of times the iheartradio app has been downloaded:
Last updated 1/8/18
---
Number of different platforms the iHeartRadio app is available on:
Last updated 8/7/18