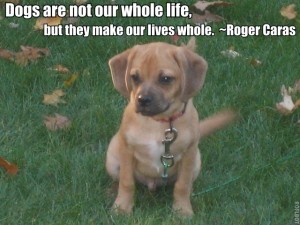 I am sure you have seen them in your Facebook news feed or on Pinterest- Images with inspirational or funny quotes written on them. People love this type of image and they usually tend to rack up the high like, share, comment and repin totals.
So how does the average Facebook or Pinterest user create such an image? It's actually really simple. You can create one in about five minutes and don't even need Photoshop.
Here's How:
Find a good image to post. Content is everything and the image is the first thing your friends will see. If you decide to use someone else's image, be sure to get their permission before using it and give them proper credit for it.
Find your quote. If you don't have a quote in mind, but have a topic that will go well with your image, then Google it. There are thousands of quote boards online that offer up quotes of all types, usually organized by topic.
Double-check your quote. This is a very important, and often overlooked, step. Once you have your quote picked out, Google it with quotes around it to make sure you have the full quote and are attributing it to the right person. Also, do a quick Google search on the person the quote is attributed to. You probably don't want to include quotes from mass murderers or notorious dictators. Finally, quickly check the quote for punctuation.
Use a web tool that adds text to images. There are a few of them on the web, but I prefer roflbot. It is a simple, three-step tool. All you have to do is upload the photo, add text and download the image.
Post your image. roflbot allows you to post to Facebook directly, but I prefer to download the image and post it myself. You can upload your image to pretty much any and all social networks. Facebook, Pinterest, Tumblr, Reddit and Instagram tend to be some of the best places to upload these types of images.
Creating images with text is a very simple process but can generate some valuable content. Try it out and you may be surprised at the increased social engagement.