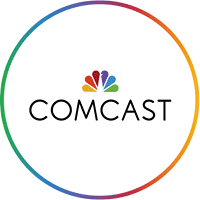 Here are the more interesting Comcast statistics and facts I was able to dig up. As always, I will be updating this post semi-regularly, so be sure to check back in the future for additional stats and updates.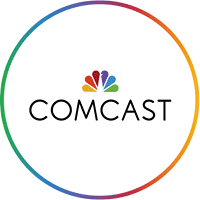 Love 'em or hate 'em, millions of Americans depend on Comcast every day to power their connected world. While Comcast can lay claim to some of the most notable customer service snafus in recent history, they continue to be a powerhouse in the digital, communications and entertainment worlds with some amazing subscriber numbers.
This post is probably long overdue, but better now than never, so I recently sat down to gather some stats. Here you go...
Comcast Facts
Comcast website: comcast.com
Year Comcast was founded: 1963
Comcast headquarters:  Philadelphia, PA
Comcast founders: Ralph Roberts, Daniel Aaron, Julian Brodsky
What is Comcast?
Comcast Corporation is a global media and technology company with two primary businesses, Comcast Cable and NBCUniversal. Comcast Cable is one of the nation's largest video, high-speed internet, and phone providers to residential customers under the XFINITY brand, and also provides these services to businesses. It also provides wireless and security and automation services to residential customers under the XFINITY brand. (source)
Comcast Statistics
How many Comcast subscribers:
How many Comcast TV subscribers:
---
How many Comcast Internet subscribers:
---
How many Comcast voice subscribers:
---
How many Comcast security subscribers:
---
Comcast Revenue (annual):
---
Comcast net income (annual):
---
Comcast's quarterly revenue for its cable TV segment:
Last updated 12/31/19
---
Comcast's quarterly revenue for its broadband internet segment:
Last updated 12/31/19
---
Amount Comcast paid for programming in 2014:
---
Number of Comcast Triple Product Customers (Cable/Voice/Internet):
Last updated 10/26/17
---
Percentage of Comcast customers that purchase at least 2 products:
Last updated 5/4/15
---
Percentage of Comcast customers that purchase 3 products:
Last updated 5/4/15
---
Number of Comcast wifi hotspots:
Last updated 5/4/15
---
Number of Xfinity home customers:
Last updated 12/7/17
---
NBC Universal Revenue (annual):
---
List of NBC Universal Cable Networks and US households reached (as of 1/1/20):
USA Network (87 million)
E! (84 million)
Syfy (84 million)
Bravo (84 million)
MSNBC (83 million)
CNBC (82 million)
NBC Sports Network (80 million)
Oxygen (70 million)
Golf Channel (68 million)
Universal Kids (54 million)
The Olympic Channel (34 million)
CNBC World (28 million)
---
Number of Sky retail customers:
Last updated 1/1/20