Today's "By the Numbers" post is a bit of a deviation from what you may be used to seeing here. Rather than looking at social networks, apps and services, I am looking at a company that offers a little bit of everything to the digital world. Of course, I am referring to Apple.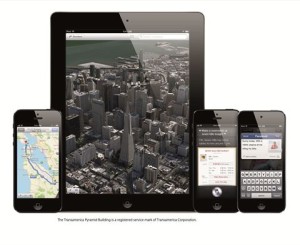 After all, if it weren't for Apple computers, devices and software, half the stuff I give you stats on probably wouldn't exist.
Apple has truly revolutionized the world of digital marketing through its innovative hardware and software solutions, so I thought it would be fun to take a look at just how gigantic their global reach is. Here are a few Apple Inc facts and statistics that I was able to dig up…
Get the Full Report
This report is a digital collection of every Apple statistic I have curated over the years as of August 2017. Over 150 of them including stats on:
Mac Stats
Apple Watch Stats
Apple Pay Stats
App Store Stats
iTunes Stats
Apple Sales Stats
Apple Revenue Stats
Etc.- all in one place
I try to go through each and every stat regularly and update as much as possible, but we all know that some stats are easier to track down than others. As always, every stat is linked to its original source and has the source date listed.
To get your copy of this stat report, click on the button below to purchase it.

or get it in one of my report bundles:
Bundle 1: Apple Report Bundle (Apple, Apple Devices (iPad/iPhone)).
Bundle 2: Digital Titans report bundle (Amazon, Apple, Facebook, Google, Microsoft).
Bundle 3: ePay reports (Paypal, Paytm, Samsung, Apple and Alipay).
Please note that some of these numbers are easier to find than others. A few of these Apple Statistics come from Apple's own reports, but some are based on news reports and not official company tallies. Basically, this is the best I can find and I don't guarantee anything to be 100% accurate.
Apple Facts and Statistics
Number of Active Apple Device Users:
Last updated 4/28/16
---
Reported number of active Mac users:
Last updated 4/4/17
---
Apple's market capitalization:
Last updated 5/10/17
---
Percentage of all Macs shipped that are notebooks:
Last updated 4/4/17
---
Percentage of all Macs shipped that are desktops:
Last updated 4/4/17
---
Number of Macs/iPhones/iPads shipped in 2015 (combined):
---
Be Part of the Newest Social Network That Everyone is Talking About!
---
---
Average number of Macs sold per minute:
Last updated 8/1/16
---
Number of Macs shipped in 2015:
---
Mac's share of U.S. PC shipments:
Last updated 7/10/15
---
Number of Macs sold in Q4 (calendar) 2016:
---
Number of Macs sold in Q3 (calendar) 2016:
---
Number of Macs sold in Q2 (calendar) 2016:
---
Number of Macs sold in Q1 (calendar) 2016:
---
Number of Macs sold in Q4 (calendar) 2015:
---
Number of Macs sold in Q2 (calendar) 2015:
---
Number of Macs sold in Q1 (calendar) 2015:
---
Number of iOS devices shipped in 2015:
---
Number of Apple TV apps:
Last updated 10/27/17
---
Number of Apple TV apps that are games:
Last updated 10/27/17
---
Number of Apple TVs sold all time:
Last updated 3/8/16
---
Apple TV's share of streaming device sales:
Last updated 11/30/15
---
Apple's share of all mobile devices activated during Christmas week 2015:
---
Mac's 
share of the global operating system market:
Last updated 2/1/16
Image credit: Synthesis Studios via flickr