In my latest installment of social media statistics, I am taking a look at the photo-sharing social network Instagram.
Instagram has quickly gone from a trendy iOS-only app, to a massive social network with Android and web presence. Instagram hasn't shown any sign of slowing down, and with Facebook's pocketbook behind it now, its growth will surly continue.
Here are a few of the more interesting Instagram statistics I was able to dig up. As always, be sure to check back in the future as I will be updating this post as new and updated stats become available.
Get the Full Report
This report is a digital collection of every Instagram statistic I have curated over the years as of May 2017
. Over
23
0 of them including stats on:
Instagram users
Demographical Info
Brand Stats
Selfie Data
Video Stats
Mobile Stats
Revenue Totals
Etc.- all in one place
I try to go through each and every stat regularly and update as much as possible, but we all know that some stats are easier to track down than others. As always, every stat is linked to its original source and has the source date listed.
To get your copy of this Instagram statistic report, click on the button below to purchase it.
or get it in one of my discounted report bundles:
Bundle 1: Facebook properties report bundle (Facebook, Facebook Messenger, Instagram, WhatsApp).
Bundle 2: Photo-sharing reports (Snapchat, Imgur, flickr and Instagram).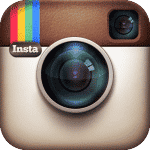 Please note that some of these numbers are easier to find than others. A few of these stats come from Instagram's own reports, but some are based on news reports and not official company tallies. Basically, this is the best I can find and I don't guarantee anything to be 100% accurate.
Instagram User Statistics
How many people use Instagram:
700 Million Monthly Active Users
Last updated 4/26/17
---
Number of daily active Instagram users:
400 million Daily Active Users
Last updated 2/2/17
---
Number of daily active Instagram stories users:
Last updated 4/13/17
---
Percentage of Internet Users That Use Instagram:
Last updated 9/26/14
---
Percentage of teenage girls that claim to have been bullied on Instagram:
Last updated 8/5/14
---
Number of monthly active Instagram users in the US in 2016:
---
Estimated number of Instagram users in the U.S. in 2015:
Last updated 3/19/15
---
Percentage of the U.S. population that is estimated to use Instagram in 2015:
Last updated 3/19/15
---
Percentage of Instagram users that are male:
Last updated 9/26/14
---
Percentage of Instagram users that are female:
Last updated 9/26/14
---
Percentage of drivers that admit to checking Instagram while operating their vehicle:
Last updated 5/19/15
---
Average monthly follower growth for Instagram users:
Last updated 3/15/16
---
Average amount of a Instagram users feed that they miss:
Last updated 6/2/16
---
Percentage of Instagram users that are from outside the U.S.:
Last updated 6/21/16
---
Number of Instagram installs on the Google Play Store:
Last updated 8/22/16
---
Average engagement rate for all Instagram posts:
Last updated 4/13/16
---
Percentage of Instagram posts that are photos:
Last updated 3/16/16
---
Reported percentage of Instagram accounts that are fake spam bots:
Last updated 7/2/15
---
Estimated number of Instagram accounts that are inactive:
Last updated 7/2/15
---
Percentage of Instagram users that are younger than 35:
Last updated 6/16/15
---
Number of Instagram Stories users
100 million daily active users
Last updated 10/6/16
---
---