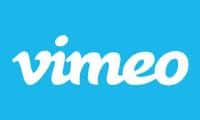 Here are the more interesting Vimeo stats and facts I was able to dig up. As always, I will be adding more and updating these periodically as I find new stuff. Be sure to check back regularly.
While YouTube certainly gets the majority of the recognition and publicity in the video-sharing market, Vimeo has proven over the years to be a formidable opponent. They don't have a billion users, but their usage numbers are impressive none the less.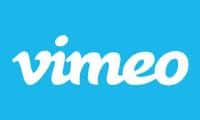 Please note that some of these numbers are easier to find than others. A few of these stats come from Vimeo's own reports, but some are based on news reports and not official company tallies. Basically, this is the best I can find and I don't guarantee anything to be 100% accurate.
Vimeo Facts
What is Vimeo?
Vimeo was founded by filmmakers who wanted to share their creative work and personal moments from their lives. As time went on, like-minded people discovered Vimeo and helped build a supportive community of individuals with a wide range of passions.Vimeo is the world's largest ad-free open video platform and provides powerful tools to host, share and sell videos in the highest quality possible. (source)
Top Vimeo Competitors
Vimeo Stats
Number of monthly Vimeo viewers:
Last updated 10/30/18
---
Number of registered members:
Last updated 4/15/19
---
Number of monthly video views:
Last updated 10/30/18
---
Percentage of B2B marketers in North America that use it to distribute content:
Last updated 2/4/15
---
Number of premium users:
Last updated 6/7/16
---
Percentage of users that are outside of the US:
Last updated 11/21/14
---
Number of users in the US:
Last updated 10/30/18
---
Percentage of 2015 High School Graduates that watch multiple times a day:
Last updated 7/14/15
---
Number of users in the Middle East and Africa:
Last updated 11/21/14
---
Number of viewers in Asia and the Pacific:
Last updated 10/8/15
---
Number of subscribers to myriad creation tools:
Last updated 10/24/17
---
Number of countries Vimeo has users in:
Last updated 4/15/19