Here are the more interesting Venmo statistics I was able to dig up recently. As always, I will be adding more and updating these periodically as I find new stuff. Be sure to check back regularly.
See also: Interesting PayPal Statistics and Facts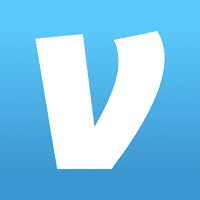 Please note that some of these Venmo stats are easier to find than others, so some of these are based on news reports and not official company tallies. All stats are linked to their source unless it was sent to me directly from the company. No stat listed on DMR should be considered in making any type of investment decision. In other words: This is the best I can find, but I don't guarantee anything.
What is Venmo?
Venmo allows you to pay and request money from your friends. At its core, Venmo provides a social way to pay your friends when you owe them money and don't want to deal with cash. (source)
Venmo Statistics and Facts
Percentage of young Americans that use mobile payments that use Venmo:
Last updated 4/27/17
---
Venmo Payment volume in Q2 2017:
---
Be Part of the Newest Social Network That Everyone is Talking About!
---
---
Venmo Payment volume in Q1 2017:
---
Venmo Payment volume in Q4 2016:
---
Venmo Payment volume in Q3 2016:
---
Venmo Payment volume in Q2 2016:
---
Venmo Payment volume in Q1 2016:
---
Amount Venmo processed in payments in 2016:
---
Number of Venmo employees:
Last updated 2/14/17
---
First month Venmo crossed $1 billion in transfers: