Here are the more interesting Venmo statistics and facts I was able to dig up recently. As always, I will be adding more and updating these periodically as I find new stuff. Be sure to check back regularly.
See also: Interesting PayPal Statistics and Facts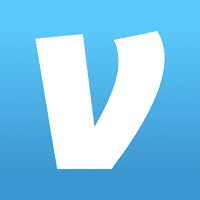 Venmo Facts
Venmo Website: venmo.com
Year Venmo Launched: 2009
Venmo Founders: Iqram Magdon-Ismail, Andrew Kortina
Venmo Headquarters: New York, NY
Venmo Parent Company: PayPal
What is Venmo?
Venmo is the simple, fun money app for sending cash quickly between friends and shopping at your favorite online stores. Split purchases to avoid awkward IOUs, share your new buys, and catch up on what your friends are doing on the feed. (source)
Venmo Statistics
How many people use Venmo?
Last updated 1/30/20
---
Venmo's revenue run rate:
Last updated 1/29/20
---
Percentage of PayPal's dollar volume that comes from Venmo:
Last updated 4/24/19
---
Percentage of young Americans that use mobile payments that use Venmo:
Last updated 4/27/17
---
Number of retailers in the US that Venmo is accepted at:
Last updated 1/1/18
---
Venmo payment volume (quarterly):
---
Amount Venmo processed in payments in 2019:
---
Amount Venmo processed in payments in 2016:
---
Number of Venmo employees:
Last updated 2/14/17
---
First month Venmo crossed $1 billion in transfers:
---
Number of Uber-related transactions on Venmo in 2017:
Get the Industry Report
This report is available in an annual industry report. Some of the data in industry reports include:
Users
Demographics
Revenue
Growth
Etc.- all in one place
I try to go through each and every stat regularly and update as much as possible, but we all know that some stats are easier to track down than others. As always, every stat is linked to its original source and has the source date listed.
To get your copy of the report, click on the button below to purchase it.
Report 1: ePay Company Reports (Alipay, Android, Apple, PayPal, Paytm, Samsung, Square).