Here are a few of the most interesting Taobao statistics I was able to dig up. As always, be sure to check back in the future as I will be updating this post as new and updated stats become available.
Get the Full Report
 Here are all the Taobao statistics I have been able to dig up over the years; 26 of them including stats on:
Users
Activity
Mobile
Etc.- all in one place
I try to go through each and every stat regularly and update as much as possible, but we all know that some stats are easier to track down than others. As always, every stat is linked to its original source and has the source date listed.
To get your copy of this stat report, click on the button below to purchase it.

or get it in one of my report bundles:
Bundle 1: Alibaba property reports (Alibaba, Alipay, Tmall and Taobao).
Bundle 2: China digital reports (Alibaba, Baidu, Ctrip, JD.com, QQ, YY, Tmall, Taobao, WeChat and Weibo).
Bundle 3: eCommerce digital reports (Alibaba, Alipay, Amazon, Ebay, Etsy, Flipkart, JD.com, Tmall, Taobao, PayPal and Square).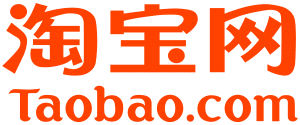 Please note that some of these numbers are easier to find than others. A few of these Taobao statistics come from their own reports, but some are based on news reports and not official company tallies. Basically, this is the best I can find and I don't guarantee anything to be 100% accurate.
Taobao Facts
Website: taobao.com
Launch date: 2003
Creator: Jack Ma
Owner: Alibaba
What is Taobao?
Taobao (taobao.com) is a popular online shopping platform in China.
Taobao Statistics
How many people use Taobao monthly?
634 million mobile monthly active users
Last updated 8/23/18
---
How many people shop with Taobao annually?
576 million mobile annual active shoppers
---
Average amount spent by Alibaba Passport users on Tmall/Taobao:
Last updated 11/23/16
---
Percentage of Taobao monthly active users that are in their 20s or 30s:
Last updated 7/24/16
---
Percentage of Taobao mobile users in China that are under 30:
Last updated 7/7/16
---
Percentage of Taobao mobile users in China that are men:
Last updated 7/7/16
---
Percentage of Taobao mobile users in China that are women:
Last updated 7/7/16
---
Average number of times a day Taobao users open its mobile app:
Last updated 7/7/16
---
Average number of items Taobao users look at on the mobile app:
Last updated 7/7/16
---
Number of people that use Taobao Live:
Last updated 6/7/17
---
Amount of time that users spend watching live streaming video on Taobao annually:
Last updated 6/7/17
---
Taobao GMV for FY 2018:
RMB2,689 billion (US$428 billion)
---
Increase in Taobao GMV from FY 2017 to FY 2018:
---
Number of counties in China that Rural Taobao covers:
Last updated 6/22/18
---
Number of service centers in China for Rural Taobao:
Last updated 6/22/18