Here are a few of the most interesting Square statistics I was able to dig up. As always, be sure to check back in the future as I will be updating this post as new and updated stats become available.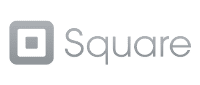 Please note that some of these numbers are easier to find than others. A few of these stats come from Square's own reports, but some are based on news reports and not official company tallies. Basically, this is the best I can find and I don't guarantee anything to be 100% accurate.
Square Statistics
Year of Square launch:
2009
---
Total number of Square users:
Last updated 2/17/13
---
Total number of Square active invoice sellers:
Last updated 5/5/17
---
Amount of payments Square has processed to date:
Last updated 11/19/14
---
61% of Square merchants process less than $125,000 annually.
---
Number of sellers connected to the Square App Marketplace:
Last updated 12/21/15
---
Square's first $100 million day:
---
Number of active credit or debit cards in the US that paid with Square in 2014:
---
If combined as one, Square merchants would make up the 13th largest US retailer.
Last updated 12/11/14
---
Number of card payments Square vendors generated in 2014:
---
Number of payment cards processed in 2014 by Square vendors:
---
Estimated percentage of businesses that use Square that are owned by women:
Last updated 10/14/15
---
Largest industry to use Square:
Last updated 10/14/15
---
Total amount of originations for Square Capital:
Last updated 11/1/16
---
Square gross payment volume for 2015:
---
Square's Q4 2015 revenue:
---
Square's Q4 2015 gross payment volume (GPV):
---
Square's Q1 2016 revenue:
---
Square's Q1 2016 gross payment volume (GPV):
---
Square's Q2 2016 revenue:
---
Square's Q2 2016 gross payment volume (GPV):
---
Square's Q3 2016 revenue:
---
Square's Q3 2016 gross payment volume (GPV):
---
Square's Q4 2016 revenue:
---
Square's Q4 2016 gross payment volume (GPV):
---
Square's Q1 2017 revenue:
---
Square's Q1 2017 gross payment volume:
---
Square's reported market cap:
Last updated 5/3/17
---
Percentage of all Square invoices that come from a mobile device:
Last updated 5/3/17
---
Number of businesses that have been given loans from Square Capital:
Last updated 5/3/17
---
Percentage of sellers that have been given loans from Square Capital that are women:
Last updated 3/31/17
---
Percentage of sellers that have been given loans from Square Capital that are men:
Last updated 3/31/17
---
Average size of a Square Capital loan:
Last updated 3/31/17
---
Square's projected 2017 revenue:
Last updated 5/3/17
---
Amount Square paid for Yik Yak in April 2017:
---
Number of countries Square is available in:
5 (UK, Australia, Canada, Japan, and the US)
Last updated 3/29/17