Here are a few of the more interesting PayPal statistics and facts I was able to dig up. As always, be sure to check back in the future as I will be updating this post as new and updated stats become available.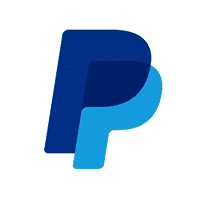 Relatively speaking, PayPal has been around forever which makes it easy to take for granted. That said, who would've thought that the little service we used to pay for eBay impulse purchases 10 years ago would become such an eCommerce force and still going strong in 2018?
One would think that an online banking platform used by 200+ million people would have an abundance of interesting stats and PayPal certainly doesn't disappoint.
PayPal Facts
PayPal website: paypal.com
Year PayPal launched: 1998
PayPal Headquarters:  San Jose, CA
PayPal Founders: Elon Musk

, 

Peter Thiel

, 

Yu Pan

, 

Max Levchin

, 

Ken Howery

, 

Luke Nosek
PayPal CEO: Dan Schulman
Key Subsidiaries: Braintree, Paydiant, Xoom, Venmo, Tradera, iZettle, TIO Networks
What is PayPal?
PayPal is the safer, easier way to pay and get paid online. The service allows anyone to pay in any way they prefer, including through credit cards, bank accounts, PayPal Smart Connect or account balances, without sharing financial information. (source)
PayPal Statistics
How many people use PayPal?
267 million active PayPal accounts
Last updated 1/1/19
---
Number of active merchant accounts on PayPal:
21 million active PayPal merchat accounts
Last updated 1/1/19
---
PayPal revenue:
---
Total PayPal payment transactions
---
Average number of annual transactions per active Paypal account:
Last updated 1/1/19
---
Number of currencies PayPal is available in:
Last updated 7/25/18
---
Number of markets that PayPal is available in:
Last updated 7/25/18
---
Average number of weekly PayPal OneTouch transactions:
Last updated 12/21/15
---
Number of merchants that use PayPal OneTouch:
Last updated 11/8/17
---
Percentage of PayPal users that use OneTouch:
17%
Last updated 10/20/16
---
Number of PayPal OneTouch registered users:
Last updated 11/8/17
---
Number of Braintree cards on file:
Last updated 6/5/16
---
If Paypal was a bank, it would be the 21st-largest bank in the U.S.
---
Average balance in a Paypal user account:
Last updated 6/3/16
Get the Industry Report
This report is available in an annual industry report. Some of the data in industry reports include:
Users
Demographics
Revenue
Growth
Etc.- all in one place
I try to go through each and every stat regularly and update as much as possible, but we all know that some stats are easier to track down than others. As always, every stat is linked to its original source and has the source date listed.
To get your copy of the report, click on the button below to purchase it.
Report 1:  eCommerce  Companies Report (Alibaba, Alipay, Amazon, Amazon Prime, Ebay, Etsy, Flipkart, JD.com, Tmall, Taobao, PayPal, Paytm and Square).
Report 2: ePay Company Reports (Alipay, Android, Apple, PayPal, Paytm, Samsung, Square).
Please share this post if you enjoyed it:
---