It seems like a new music streaming service pops up every week. Scratch that, a new music streaming service DOES pop up every week…
Pandora was one of the earlier entries to the modern music streaming era and is still probably the biggest. Despite the growing number of competitors, their listener stats are still very impressive.
Here or the more interesting stats I could dig up on Pandora. As always, if I will be adding to and updating this post periodically as new Pandora statistics surface.
For now, here is what I have…
Get the Full Report
This report is a digital collection of every Pandora stat I have curated over the years. 80 of them including stats on:
Users
Songs
Listener Activity
Revenue
Etc.- all in one place
Report is updated for the end of September 2017. I try to go through each and every stat regularly and update as much as possible, but we all know that some stats are easier to track down than others. As always, every stat is linked to its original source and has the source date listed.
To get your copy of this stat report, click on the button below to purchase it.
or get it in one of my report bundles:
Bundle 1: Music Streaming reports (Spotify, iHeartRadio and Pandora).
Please note that some of these numbers are easier to find than others. A few of these Pandora statistics come from Pandora's own reports, but some are based on news reports and not official company tallies. Basically, this is the best I can find and I don't guarantee anything to be 100% accurate.
What is Pandora?
Pandora is the world's most powerful music discovery platform – a place where artists find their fans and listeners find music they love. We are driven by a single purpose: unleashing the infinite power of music by connecting artists and fans, whether through earbuds, car speakers, live on stage or anywhere fans want to experience it. Our team of highly trained musicologists analyze hundreds of attributes for each recording which powers our proprietary Music Genome Project®, delivering billions of hours of personalized music tailored to the tastes of each music listener, full of discovery, making artist/fan connections at unprecedented scale. Founded by musicians, Pandora empowers artists with valuable data and tools to help grow their careers and connect with their fans. (source)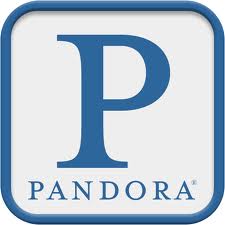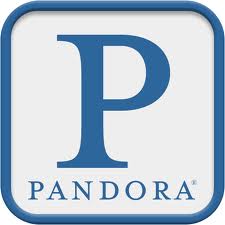 Pandora Statistics
Year Pandora Launched:
---
How many people listen to Pandora?
Last updated 7/31/17
---
Number of Pandora subscribers:
Last updated 7/31/17
---
Pandora projected 2017 revenue:
Last updated 2/9/17
---
Pandora 2016 revenue:
---
Pandora total listener hours for 2016:
---
Number of Pandora registered users:
Last updated 10/15/14
---
Total amount of Pandora "like data" (thumbs up or down):
Last updated 11/13/14
---
Pandora's largest age group among users:
Last updated 7/13/16
---
Pandora's second largest age group among users:
Last updated 7/13/16
---
Average amount of time a US adult Pandora user spends on the app daily:
Last updated 1/7/15
---
Estimated percentage of Pandora active users that are male:
Last updated 5/14/15
---
Estimated percentage of Pandora active users that are female:
Last updated 5/14/15
---
Percentage of Pandora users that have used Spotify at least a few times a month:
Last updated 5/14/15
---
Percentage of Pandora listening that is via mobile:
Last updated 7/28/16
---
---