Here are the more interesting Momo statistics and facts I was able to dig up. As always, I will be adding more and updating these periodically as I find new stuff. Be sure to check back regularly.
With all the commotion surrounding messaging apps in the United States, we sometime over look the fact that some of the biggest messaging apps in the world are not only based in other countries, but some have hundreds of millions of users and don't focus on the U.S. at all. This is the case of Momo, a gigantic Chinese messaging app with a twist. Momo uses the location of the user to help find other users to chat with. The thought is that it connects users with similar interests who are close-by and would normally never meet.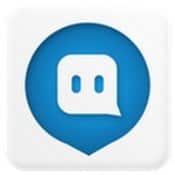 Momo has been popping up quite a bit in my feeds lately, so I decided to take a look at just how poplar their service is. Here are a few of the more interesting Momo statistics I was able to dig up. As always, I will be updating this post semi-regularly, so be sure to come back again in the future.
Momo Facts
Year Momo was founded: 2011
Momo headquarters: Beijing, China
Momo founders: Tang Yan; Zhang Sichuan; Lei Xiaoliang; Yong Li; Li Zhiwei
Subsidiaries: Tantan
---
Momo Statistics
How many people use Momo?
Last updated 1/5/16
---
Number of Momo active monthly users:
Last updated 3/13/19
---
Number of Tantan paying users:
Last updated 1/1/19
---
Total Momo paying users:
Last updated 3/13/19
---
Momo revenue for 2018:
---
Momo Q4 2018 revenue:
Momo Q3 2018 revenue:
---
Momo Q2 2018 revenue:
---
Momo Q1 2018 revenue:
---
Momo Revenue for 2017:
---
Momo Q4 2017 revenue:
---
Momo Q3 2017 revenue:
---
Momo Q2 2017 revenue:
---
Momo Q1 2017 revenue:
---
Momo 2016 revenue:
---
Momo Q4 2016 revenue:
---
Momo Q3 2016 revenue:
---
Momo Q2 2016 revenue:
---
Momo Q1 2016 revenue:
---
Momo 2015 revenue:
---
Momo 2014 revenue:
---
Monthly active Momo Life users:
Last updated April 2016
---
Number of active Momo game players:
Last updated 5/22/15
---
Number of Momo daily active users:
Last updated 9/30/14
---
Number of Momo paid live video subscribers:
Last updated 1/1/19
Please share this post if you enjoyed it:
---