Generally speaking, one of the toughest things for a social network to do successfully is turn a profit. We have seen so many of them struggle over the years to monetize their seemingly successful venture. It is always a delicate balancing game of user experience and privacy versus profitability and only those that are the most creative tend to survive.
These profitability issues don't seem to translate to social chat as a number of them have done quite well monetizing user activity and participation.
One of the more successful social chat app companies in terms of revenue generation is Japan's LINE (not a typo, they spell it in all caps). Through a creative combination of sticker sales and a bunch of interconnected mobile apps and games, LINE has been able to grow quickly and profitably.
As with many of its Asia-Pacific chat app counterparts, LINE is growing very quickly and is spread well past its native domicile. If you haven't heard of LINE yet, you will and marketers should absolutely take note.
Here is a start; here is a collection of the most interesting statistics I could dig up on LINE. As always, there will be updates in the future….
Get the Full Report
This report is a digital collection of the most interesting LINE statistics I have curated over the years as of August 2018. 65 of them including stats for:
Users
Stickers
Revenue
Etc.- all in one place
I try to go through each and every stat regularly and update as much as possible, but we all know that some stats are easier to track down than others. As always, every stat is linked to its original source and has the source date listed.
To get your copy of this stat report, click on the button below to purchase it.

or get it in one of my discounted report bundles:
Bundle 1: Messaging app reports (WhatsApp, WeChat, Snapchat, Facebook Messenger, Skype, QQ, Kik, Viber and LINE).
Please note that some of these numbers are easier to find than others. A few of these stats come from LINE's own reports, but some are based on news reports and not official company tallies. Basically, this is the best I can find and I don't guarantee anything to be 100% accurate.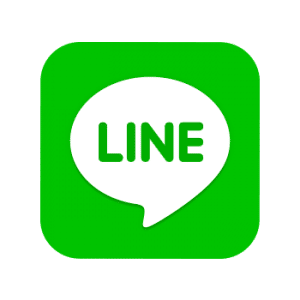 LINE Facts
LINE Website: line.me
LINE Launch Year: 2011
LINE Owner: Naver
LINE Headquarters: Tokyo, Japan

What is LINE?
LINE Corporation is based in Japan. It was renamed from NHN Japan Corporation on April 1, 2013, and operates the LINE, NAVER matome, and livedoor web service businesses. Since launching LINE in June 2011, LINE Corporation has placed the core of its business upon the service and actively pushed for the further expansion of the service on a global scale, as well as accelerating the development of LINE as a platform. (source)
LINE Statistics
How many people use LINE (total):
Last updated 2/8/15
---
How many people use LINE (monthly):
217 million monthly active users
Last updated 1/25/17
---
Number of LINE users in their 4 key countries (Japan, Taiwan, Thailand and Indonesia):
Last updated 7/26/17
---
Number of LINE users in Japan:
Last updated 12/19/17
---
Number of LINE sticker creators:
Last updated 10/6/16
---
Number of sticker sets and themes that have been created on LINE:
Last updated 10/6/16
---
LINE 2017 revenue:
---
LINE 2016 revenue:
---
LINE 2015 revenue:
---
Number of stickers sent per day on LINE:
Last updated 3/24/16
---
Total number of LINE app downloads:
Last updated 6/24/14
---
Number of LINE downloads on Google Play:
Last updated 5/27/16
---
Number of LINE users in the U.S.:
Last updated 10/20/14
---
Percentage of female smartphone owners, age 10-19, in Japan that use LINE:
Last updated 11/31/16
---
Percentage of male smartphone owners, age 10-19, in Japan that use LINE:
Last updated 1/31/16
---
Percentage of LINE monthly active users that are in Japan, Taiwan, Thailand or Indonesia:
Last updated 1/27/16
---
Number of LINE users in Japan:
Last updated 10/19/16
---
Average monthly number of payments on LINE Pay:
Last updated 11/29/17
---
Number of global LINE Pay users:
Last updated 6/28/18
---
Number of LINE Pay users in Japan:
Last updated 11/29/17
---
Number of vendors that accept LINE Pay:
Last updated 1/12/18