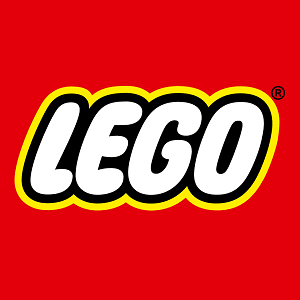 Here are a few LEGO facts, records, stats and important dates in history you may, or may not know about the world's most beloved maker of building blocks. As with all my other stat posts, this list will grow and be updated periodically.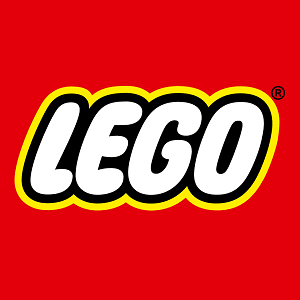 With this list, I decided to venture beyond my digital marketing stat "comfort zone" and curate a list of stats and facts pertaining to a product that I have been interested in for well over thirty years: LEGO®.
LEGO (yes, it is always all caps and singular) has a very interesting history. LEGO actually began as a wooden toy produced by Danish toymaker Ole Krik Christiansen in 1932. They remained wooden until 1947 and didn't become an interlocking system until 1949. There has been ups and downs for LEGO over the years, but the company, and the toy, have endured and stand today as one of the largest toys, and brands, in the world.
So with such a rich history and vast reach, I knew there was sure to be plenty of interesting facts about LEGO that I could share with all of you. There was indeed...
LEGO Facts and History
Website: lego.com
Year Founded: 1932
Founder: Ole Kirk Christiansen
Place of creation: Billund, Denmark
Year the first LEGO plastic blocks were introduced: 1949
Year that DUPLO was introduced: 1969
CEO: Niels B Christiansen
Location of LEGO offices around the world:

Billund, Denmark (Headquarters)
Enfield, Connecticut, USA
London, UK
Shanghai, China
Singapore
---
"LEGO" is derived from the Danish term "Leg Godt" which means "Play Well" in English
---
LEGO Statistics and Records
How many LEGO bricks are there in the world?
Last updated 2013
---
Number of bricks sold each year:
(Last updated 2020
---
Estimated number of pieces for every human on earth:
---
Number of minifigures produced all-time:
---
Number of different minifigures made to date:
Last updated 6/14/20
---
Number of countries sold in:
---
Number of different colors pieces come in:
Last updated 2020
---
Number of different shapes pieces come in:
(Last updated 2020
---
Number of employees:
Last updated 2020
Tallest structure in history:
---
Record for the most Star Wars sets:
---
Largest model ever built:
---
Amount of time spent annually playing with LEGO:
---
LEGO is now the #2 toymaker in the world behind Mattel
---
A life-sized Ford Mustang 1964½ V8 Coupe replica contains 194,900 bricks and took 1,200 hours to complete.
---
The world's largest LEGO store is 914 sqm.
---
Average YOY growth in sales:
Last updated 9/7/16
---
LEGO is Number 2 on the list of most regarded companies in the world.
---
Number of employees in Denmark:
Last updated 2/3/17
---
LEGO revenue 2018:
---
LEGO revenue 2015:
---
Amount reportedly paid for Merlin Entertainment:
---
Total number of LEGO Stores:
Last updated 2020