One of the most innovative products to come out of this most recent digital revolution is one that is aimed at spotlighting other innovative projects. For over five years, Kickstarter has been an excellent resource for inventors and creators to solicit the financial support of others in their niche in hopes of making their dreams reality. We can thank Kickstarter for tens of thousands of funded projects including the Pebble smartwatch and Oculus Rift.
With a site dedicated to crowdfunding projects, there are certainly plenty of stats available to sift through. Here are some of the more impressive Kickstarter statistics I've been able to dig up recently. As always, be sure to check back in the future as I will be updating this post as new and updated stats become available.
Get the Full Report
This report is a digital collection of the most interesting Kickstarter statistics I have curated over the years as of August 2018. 64 of them including stats for:
Users
Projects
Funding
Successes
Etc.- all in one place
I try to go through each and every stat regularly and update as much as possible, but we all know that some stats are easier to track down than others. As always, every stat is linked to its original source and has the source date listed.
To get your copy of this stat report, click on the button below to purchase it.

Please note that some of these numbers are easier to find than others. A few of these stats come from Kickstarter's own reports, but some are based on news reports and not official company tallies. Basically, this is the best I can find and I don't guarantee anything to be 100% accurate.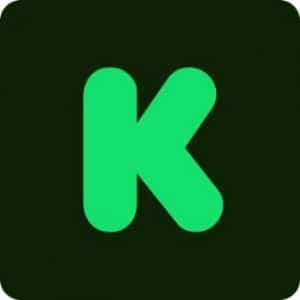 Kickstarter Facts
Kickstarter website: kickstarter.com
Year Kickstarter launched: 2009
Kickstarter headquarters: Brooklyn, NY
Kickstarter creators: Perry Chen, 

Yancey Strickler, 

Charles Adler

What is Kickstarter?
Kickstarter helps artists, musicians, filmmakers, designers, and other creators find the resources and support they need to make their ideas a reality. To date, tens of thousands of creative projects — big and small — have come to life with the support of the Kickstarter community. (source)
Kickstarter Statistics
How many Kickstarter users:
Last updated 8/3/18
---
 Amount pledged to Kickstarter projects to date:
Last updated 8/3/18
---
Number of successfully funded Kickstarter projects:
Last updated 8/3/18
---
Number of people that have successfully launched Kickstarter projects:
Last updated 7/25/17
---
Number of unsuccessfully funded Kickstarter projects:
Last updated 5/5/18
---
Number of Kickstarter projects that received 0% funding:
Last updated 1/17/16
---
Number of countries that Kickstarter pledges have come from:
Last updated 11/20/17
---
Number of repeat backers on Kickstarter:
Last updated 8/3/18
---
Total number of pledges on Kickstarter to date:
Last updated 8/3/18
---
Most money ever pledged  to a Kickstarter project:
Last updated 12/12/15
---
Average distance between backers and Kickstarter project creators:
Last updated 2/9/16
---
Number of Kickstarter users that backed a project in 2016:
---
Number of Kickstarter creators who have run more than one successfully funded project:
Last updated 7/25/17
---
Average amount raised by successfully funded Kickstarter projects:
Last updated 7/25/17
---
Median amount raised by successfully funded Kickstarter projects:
Last updated 7/25/17
---
Total amount of money pledged to successfully funded Kickstarter projects:
Last updated 7/25/17
---
Number of Kickstarter backers who have pledged to a successfully funded project:
Last updated 7/25/17
---
Total number of pledges to successfully funded Kickstarter projects:
Last updated 7/25/17
---
Average number of Kickstarter backers for successfully funded projects:
Last updated 7/25/17
---
Currencies that Kickstarter currently accepts:
Australian Dollar (AUD), British Pound (GBP), Canadian Dollar (CAD), Danish Krone (DKK), Euro (EUR), Hong Kong Dollar (HKD), Japanese Yen (JPY), Mexican Peso (MXN), New Zealand Dollar (NZD), Norwegian Krone (NOK), Singapore Dollar (SGD), Swedish Krona (SEK), Swiss Franc (CHF), and United States Dollar (USD)
Last updated 11/20/17