Here are a few of the most interesting iQiyi statistics I was able to dig up. As always, be sure to check back in the future as I will be updating this post as new and updated stats become available.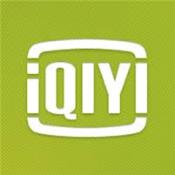 iQiyi Facts
Year launched: 2010
Location of  headquarters: Beijing, China
Founder: Gong Yu
Parent company: Baidu
What is iQIYI?
iQIYI, formerly known as QIYI, is China's leading advertising supported online television and movie portal that focuses on fully licensed, high-definition, professionally produced contents. The company was invested by Baidu, Inc. and Providence Equity Partners in early 2010. (source)
Top iQiyi Competitors
iQiyi Statistics
Average time spent on iQIYI per day per user:
Last updated 1/1/19
---
How many people use iQIYI?
iQIYI mobile MAUs:
454.5 million mobile monthly active users
Last updated 1/1/19
---
iQIYI mobile DAUs:
135.4 million mobile daily active users
Last updated 1/1/19
---
iQIYI PC MAUs:
424.1 million PC monthly active users
Last updated 2/28/18
---
iQIYI PC DAUs:
53.7 million PC daily active users
Last updated 2/28/18
---
Amount of user time spent on iQIYI monthly:
Last updated 1/1/19
---
Number of iQIYI paid subscribers:
100 million paid iQIYI subscribers
Last updated 6/25/19
---
iQIYI revenue:
---
Percentage of iQIYI traffic that comes from mobile:
Last updated December 2014
---
Number of online drama series iQIYI plans to release in 2018:
---
Number of views for iQIYI's cooking comedy Little Miss Chef:
---
Number of mobile devices iQIYI is running on:
Last updated December 2014
Please share this post if you enjoyed it:
---