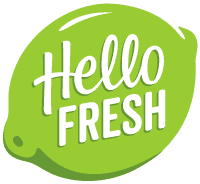 Here are a few of the most interesting HelloFresh statistics and facts I was able to dig up. As always, be sure to check back in the future as I will be updating this post as new and updated stats become available.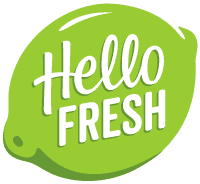 Please note that some of these numbers are easier to find than others. A few of these HelloFresh stats come from their own reports, but some are based on news reports and not official company tallies. No information contained on DMR should be relied upon to make investment decisions. Basically, this is the best I can find and I don't guarantee anything to be 100%
HelloFresh Facts
HelloFresh Website: www.hellofreshgroup.com
Year HelloFresh was Founded: 2011
HelloFresh Founders: Dominik Richter, Thomas Griesel and Jessica Nilsson
HelloFresh Headquarters:  Berlin, Germany
HelloFresh CEO: Dominik Richter
What is Hellofresh?
HelloFresh is a weekly recipe-kit delivery service. You choose delicious recipes each week, and we deliver them straight to your door! (source)
HelloFresh Statistics
Number of HelloFresh active subscribers:
---
HelloFresh's share of the US meal-kit market:
Last updated 3/26/18
---
Number of orders placed on HelloFresh (annual):
---
Average number of orders per HelloFresh customer:
Last updated 1/1/20
---
Number of HelloFresh users in the US:
Last updated 1/1/20
---
Average number of orders per HelloFresh customer in the US:
Last updated 1/1/20
---
Number of markets HelloFresh is active in:
Last updated 10/21/17
---
Percentage of HelloFresh meal deliveries that are to the US:
Last updated 1/16/17
---
HelloFresh revenue (annual):
---
Reported amount HelloFresh has raised so far:
Last updated 12/20/16
---
Estimated value of HelloFresh:
Last updated 1/16/20