Here are the more interesting Hewlett-Packard statistics I was able to dig up recently. As always, I will be adding more and updating these periodically as I find new stuff. Be sure to check back regularly.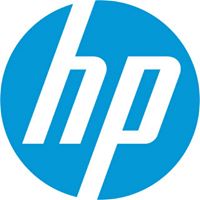 Please note that some of these numbers are easier to find than others, so some of these are based on news reports and not official company tallies. All stats are linked to their source unless it was sent to me directly from the company. No stat listed on DMR should be considered in making any type of investment decision. In other words: This is the best I can find, but I don't guarantee anything.
Hewlett-Packard Statistics and Facts
HP is a technology company that delivers personal systems and printing innovations that empower people to create, interact and inspire like never before. We're

 also driving what we call the New Style of IT. It's a world where cloud, security, big data, and mobility all converge in comprehensive solutions, enabling you to connect better with customers, citizens and your workforce.
(
source
)
Hewlett-Packard's rank among the largest US employers:
Last updated 2017
---
Number of Hewlett-Packard employees:
Last updated 10/31/16
---
Hewlett-Packard revenue 2012:
---
Hewlett-Packard revenue 2013:
---
Hewlett-Packard revenue 2014:
---
Hewlett-Packard revenue 2015:
---
Hewlett-Packard revenue 2016:
---
Percentage of Hewlett-Packard 2016 revenue that was from international sales:
---
Amount Hewlett-Packard spent on research and development in 2016:
---
Number of Hewlett-Packard patents:
Last updated 10/31/16