Here are a few of the most interesting DoorDash facts and statistics I was able to dig up. As always, be sure to check back in the future as I will be updating this post as new and updated stats become available.
DoorDash Facts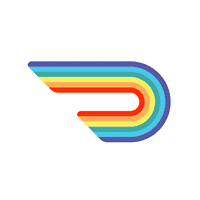 DoorDash Website: www.doordash.com
Year DoorDash Launched: 2013
DoorDash Headquarters:  San Francisco, CA
DoorDash Creators: Andy Fang, Stanley Tang, Tony Xu and Evan Moore
What is DoorDash?
DoorDash is an on-demand food delivery company.
DoorDash Statistics
DoorDash's share of the US food delivery market:
Last updated 2/27/20
---
Reported value of DoorDash:
Last updated 6/23/19
---
Reported amount DoorDash has raised in funding:
Last updated 6/23/19
---
Percentage of the top 100 US restaurant brands that DoorDash works with:
Last updated 5/2/19
---
Number of cities DoorDash is available in:
Last updated 5/2/19
---
Number of restaurants that are available on DoorDash:
Last updated 5/2/19
---
Amount that DoorDash reported paid Square for Caviar:
---
Number of DashPass subscribers:
Last updated 1/7/20