When I originally set out over a year ago to monitor and post social media user stats, I really only thought that the list would be following about 10 social networks. Prior to creating the post, my focus had always been on the major networks and the hot upstarts that got all the publicity in the United States.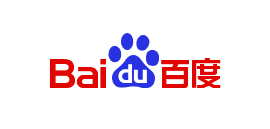 Well, that user stat post now covers over 1,000 social networks, services and apps from across the globe and I am sure there will be plenty more to add in the future. What has surprised me in all of this is how many very large social networks and tools there are that are extremely popular around the world, but get very little publicity in the US.
Thus, my latest stats post series. Periodically, I am going to take a look at some of these networks and tools that are popular outside the States and some of their amazing user and engagement totals.
First up in this series is the Chinese digital platform Baidu (the Google of China).
One thing to keep in mind is that, in addition to their search features,Baidu has:a number of spin-off products including:
Baidu Maps, Baidu Space (social network), Baidu Cloud (cloud storage), Baidu Tieba (forums), Baidu Youa (ecommerce), Baidu Wallet (online payments), and many others.
Baidu also has sizable interests in a number of other large digital companies including: 91wireless (Android app store), Nuomi (group buying), iQiyi (video service), Qunar (online travel), PPS.tv (streaming video) and others.
Here are a few interesting Baidu stats that I was able to dig up…
Get the Full Report
This report is a digital collection of every Baidu statistic I have curated over the years as of the end of December 2017. 80 of them including stats for:
User Totals
Demographics
Baidu Products and their users
Mobile
Revenue
Etc.- all in one place
I try to go through each and every stat regularly and update as much as possible, but we all know that some stats are easier to track down than others. As always, every stat is linked to its original source and has the source date listed.
To get your copy of this stat report, click on the button below to purchase it.
or get it in one of my report bundles:
Bundle 1: China digital reports (Alibaba, Baidu, Ctrip, JD.com, QQ, YY, WeChat, Tmall, Taobao and Weibo).
Bundle 2: Search Engine Company report bundle (Google, Baidu, Microsoft, Yandex).
Please note that some of these numbers are easier to find than others. A few of these stats come from Baidu's own reports, but some are based on news reports and not official company tallies. Basically, this is the best I can find and I don't guarantee anything to be 100% accurate.
Baidu Statistics and Facts
Number of monthly active Baidu mobile search users:
Last updated 2/24/17
---
Baidu's share of the China mobile search market:
Last updated 11/10/16
---
Number of Baidu online marketing customers:
Last updated 10/28/17
---
Baidu's share of China's search market:
Last updated 5/15/17
---
Number of daily active mobile Baidu search users:
Last updated 7/25/14
---
Percentage of Baidu revenue that came from mobile:
Last updated 7/30/17
---
Percentage of total Baidu traffic that comes from mobile devices:
Last updated 10/29/14
---
Percentage of Baidu's revenue that comes from advertising:
Last updated 6/18/15
---
Baidu's share of the global search engine market:
Last updated 12/22/16
---
Number of Baidu Music Users:
150 million monthly active users
Last updated 12/2/15
---
Number of monthly active mobile Baidu maps users:
Last updated 2/24/17
---
Mist searched-for keyword on Baidu in 2016:
---
Baidu 2016 Revenue:
---
Number of activated Baidu Wallet accounts:
Last updated 2/24/17
Related posts: