In my latest "By the Numbers" post, I dug up a bunch of interesting Twitter statistics and facts for your reading pleasure.
Twitter is a social network that sees 100 million users login daily, so there is plenty of data to collect and list here. I really enjoy researching and posting these types of digital marketing stats and judging from the comments, emails and tweets, you seem to enjoy reading them.
Please note that some of these numbers are easier to find than others. A few of these Twitter statistics come from Twitter's own reports, but some are based on news reports and not official company tallies. Basically, this is the best I can find and I don't guarantee anything to be 100% accurate.
Anyways, without further ado, here are your Twitter statistics: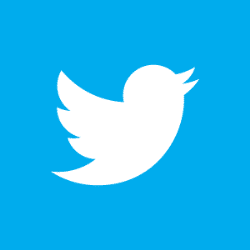 Twitter Statistics and Facts
---
Unique monthly visitors to Twitter.com (desktop & mobile):
Last updated 11/20/15
---
Average number of monthly visitors to Twitter that do not log in:
Last updated 12/10/15
---
Daily Active Twitter Users:
---
Average Number of Followers per Twitter User:
Last updated 10/11/12
---
Number of Twitter accounts that have ever sent a tweet:
Last updated 4/14/14
---
Percentage of Twitter users that have tweeted, but not within the past year:
Last updated 4/14/14
---
Percentage of Twitter users that created an account and never sent a tweet: