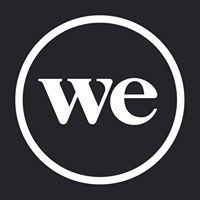 Here are a few of the most interesting WeWork statistics I was able to dig up. As always, be sure to check back in the future as I will be updating this post as new and updated stats become available.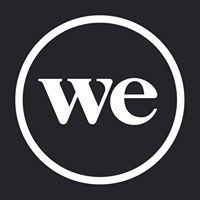 Two of the most hyped buzzwords in business over the past couple of years have been unicorn and disruptor. While they not be quite as well-known as their startup counterparts that these buzzwords describe, co-working landlord WeWork certainly fits both of these buzz-worthy descriptions.
With a $40 billion+ valuation and a gigantic membership consisting of companies of all sizes, it is tough to overlook WeWork. I recently sat down to scrape together a few stats and facts about WeWork that help us understand just how big and widespread WeWork has become in just a few years.
WeWork Facts
Website: wework.com
Launch Year: 2010
Headquarters: New York, NY
Founders: Adam Neumann, Miguel McKelvey
What is WeWork:
WeWork is a global network of workspaces where companies and people grow together. We transform buildings into dynamic environments for creativity, focus, and connection. More than just the best place to work, though, this is a movement toward humanizing work. We believe that CEOs can help each other, offices can use the comforts of home, and we can all look forward to Monday if we find real meaning in what we do. (source)
WeWork Statistics
WeWork number of locations:
---
WeWork number of members:
---
Number of cities WeWork has locations in:
---
Number of cities in the US WeWork has locations in:
Last updated 1/17/19
---
Number of countries WeWork has locations in:
Last updated 8/17/19
---
Number of desks offered :
Last updated 11/13/19
---
WeWork's total occupancy rate:
Last updated 7/23/19
---
Reported amount raised in private capital:
Last updated 7/23/19
---
Reported valuation:
Last updated 4/3/19
---
Average amount WeWork reportedly loses every hour:
Last updated 7/3/19
---
Reported amount Softbank invested in WeWork:
---
Percentage of customers that have over 500 employees:
Last updated 8/17/17
---
Number of members in China:
Last updated 7/27/18
---
Revenue for 2018:
---
2018 loss:
---
Revenue for 2017:
---
2017 loss:
---
Estimated 2016 revenue:
---
Amount that big business leases generated in revenue for WeWork in 2017:
---
Number of locations in Manhattan:
Last updated 6/20/17
---
Number of locations in London:
Last updated 12/6/17
---
Number of offices in China:
Last updated 7/27/18
---
Number of locations in New York City:
Last updated 8/23/18
---
Average occupancy rate for New York spaces:
Last updated 3/22/18
---
Estimated amount of space leased in New York City:
Last updated 8/23/18
---
Reported amount that WeWork purchased Meetup for: