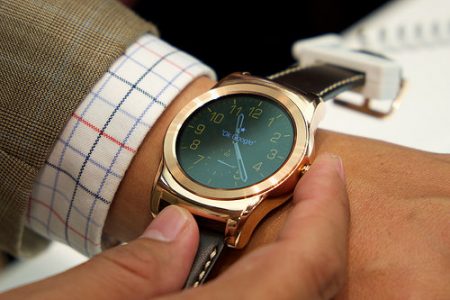 While connected wearable devices have only been around for a relatively short period of time, it is amazing how much their mainstream adoption has grown and is predicted to grow further in the next decade. Mobile device designers and developers have quickly moved beyond glasses and watches and have started to view wearables as solutions to real life problems.
See also: 36 of the Coolest Wearable Devices…So Far
So how big have wearables become? and how big are they predicted to become? Here are the more interesting wearable technology statistics I was able to dig up. As always, I will be adding more and updating these periodically as I find new stuff. Be sure to check back regularly.
Wearable Technology Statistics
Number of wearables shipped in Q4 2015:
---
Growth in wearable sales from Q4 2014- Q4 2015:
---
Number of US adults that used a wearable in 2015:
---
Projected number of US adults that will be using a wearable in 2018:
---
Number of wearables sold in 2014:
---
Number of wearables sold in 2015:
---
Projected number of wearables to be sold in 2016:
Last updated 2/2/16
---
Projected number of wearables to be sold in 2020:
Last updated 2/17/16
---
Projected annual number of wearables to be sold by 2021:
Last updated 3/3/16
---
Projected sales of wearables to be sold in 2016:
Last updated 2/2/16
---
Average amount of global monthly mobile traffic generated by wearables in 2015:
---
Projected average amount of global monthly mobile traffic generated by wearables in 2020:
Last updated 2/3/16
---
Projected size of wearable technology market by 2020:
Last updated 2/17/16
---
Projected size of the wearable technology market in 2025:
Last updated 3/1/16
---
Projected size of the pet wearable technology market by 2022:
Last updated 2/16/16
---
Projected number of RFID tags used for tracking animals to be used in 2016:
Last updated 2/16/16
---
Projected number of smart garments to be shipped in 2016:
Last updated 2/15/16
---
Total number of Pebble smartwatches sold:
Last updated 2/2/15
---
Number of Fitbit active users:
Last updated 8/6/15
---
Apple watchOS' share of the wearables OS market:
Last updated 9/14/15
---
Android Wear's share of the wearables OS market:
Last updated 9/14/15
---