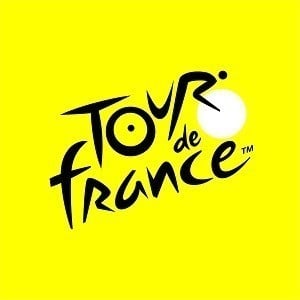 Here are a few of the Tour de France fun facts and statistics I was able to dig up. As always, be sure to check back in the future as I will be updating this post as new and updated stats become available.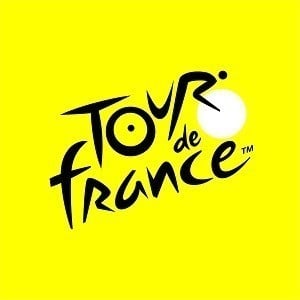 Please note that some of these numbers are easier to find than others. A few of these Tour de France facts come from their own reports, but some are based on news reports and not official company tallies. Basically, this is the best I can find and I don't guarantee anything to be 100%
Tour de France Fun Facts and Statistics
Tour de France website:
---
Tour de France 2021 dates:
June 26-July 18, 2021
---
What does the Tour de France winner actually win?
A total of around 2.3 million euros will be awarded to the teams and riders, including 500,000 euros to the winner of the final individual general classification. (source)
---
Tour de France Apps:
---
Where does the Tour de France take place?
It changes, but the 2019 Tour takes place across France and Belgium. You can find the Tour de France map here.
---
When did Tour de France begin?
1903
---
Tour de France organizers:
Amaury Sport Organization
---
Past Tour de France winners:
| | |
| --- | --- |
| Year | Winner |
| 1903 | Maurice Garin |
| 1904 | Henri Cornet |
| 1905 | Louis Trousselier |
| 1906 | René Pottier |
| 1907 | Lucien Petit-Breton |
| 1908 | Lucien Petit-Breton |
| 1909 | François Faber |
| 1910 | Octave Lapize |
| 1911 | Gustave Garrigou |
| 1912 | Odile Defraye |
| 1913 | Philippe Thys |
| 1914 | Philippe Thys |
| 1915-1918 | Nobody (World War 1) |
| 1919 | Firmin Lambot |
| 1920 | Philippe Thys |
| 1921 | Léon Scieur |
| 1922 | Firmin Lambot |
| 1923 | Henri Pélissier |
| 1924 | Ottavio Bottecchia |
| 1925 | Ottavio Bottecchia |
| 1926 | Lucien Buysse |
| 1927 | Nicolas Frantz |
| 1928 | Nicolas Frantz |
| 1929 | Maurice De Waele |
| 1930 | André Leducq |
| 1931 | Antonin Magne |
| 1932 | André Leducq |
| 1933 | Georges Speicher |
| 1934 | Antonin Magne |
| 1935 | Romain Maes |
| 1936 | Sylvère Maes |
| 1937 | Roger Lapébie |
| 1938 | Gino Bartali |
| 1939 | Sylvère Maes |
| 1940-1946 | Nobody (World War 2) |
| 1947 | Jean Robic |
| 1948 | Gino Bartali |
| 1949 | Fausto Coppi |
| 1950 | Ferdinand Kübler |
| 1951 | Hugo Koblet |
| 1952 | Fausto Coppi |
| 1953 | Louison Bobet |
| 1954 | Louison Bobet |
| 1955 | Louison Bobet |
| 1956 | Roger Walkowiak |
| 1957 | Jacques Anquetil |
| 1958 | Charly Gaul |
| 1959 | Federico Bahamontes |
| 1960 | Gastone Nencini |
| 1961 | Jacques Anquetil |
| 1962 | Jacques Anquetil |
| 1963 | Jacques Anquetil |
| 1964 | Jacques Anquetil |
| 1965 | Felice Gimondi |
| 1966 | Lucien Aimar |
| 1967 | Roger Pingeon |
| 1968 | Jan Janssen |
| 1969 | Eddy Merckx |
| 1970 | Eddy Merckx |
| 1971 | Eddy Merckx |
| 1972 | Eddy Merckx |
| 1973 | Luis Ocaña |
| 1974 | Eddy Merckx |
| 1975 | Bernard Thévenet |
| 1976 | Lucien Van Impe |
| 1977 | Bernard Thévenet |
| 1978 | Bernard Hinault |
| 1979 | Bernard Hinaultdagger |
| 1980 | Joop Zoetemelk |
| 1981 | Bernard Hinault |
| 1982 | Bernard Hinault |
| 1983 | Laurent Fignon |
| 1984 | Laurent Fignon |
| 1985 | Bernard Hinault |
| 1986 | Greg LeMond |
| 1987 | Stephen Roche |
| 1988 | Pedro Delgado |
| 1989 | Greg LeMond |
| 1990 | Greg LeMond |
| 1991 | Miguel Indurain |
| 1992 | Miguel Indurain |
| 1993 | Miguel Indurain |
| 1994 | Miguel Indurain |
| 1995 | Miguel Indurain |
| 1996 | Bjarne Riis |
| 1997 | Jan Ullrich |
| 1998 | Marco Pantani |
| 1999-2005 | Nobody (Lance Armstrong was stripped of his wins) |
| 2006 | Óscar Pereiro |
| 2007 | Alberto Contador |
| 2008 | Carlos Sastre |
| 2009 | Alberto Contador |
| 2010 | Andy Schleck |
| 2011 | Cadel Evans |
| 2012 | Bradley Wiggins |
| 2013 | Chris Froome |
| 2014 | Vincenzo Nibali |
| 2015 | Chris Froome |
| 2016 | Chris Froome |
| 2017 | Chris Froome |
| 2018 | Geraint Thomas |