Today's "By the Numbers" installment focuses on Reddit statistics and fun facts.
Reddit is not a public company and is not as talked about in digital pubs like a Facebook, Google or Twitter, so finding interesting facts and stats was a bit tougher than usual for this one.
Thankfully, the network is very up front with some of their major user stats, so that made getting the basics listed a bit easier. If you can think of a Reddit Stat that you'd like to see here, please leave a comment below and I will include it in my next update if I can find the stat somewhere.
Get the Full Report
This report is a digital collection of every Reddit statistic I have been able to dig up over the years; 70+ of them including stats on:
Reddit Users
Reddit Votes

Reddit 

Subreddits
Reddit AMAs
Reddit Comments
Etc.- all in one place
I try to go through each and every stat regularly and update as much as possible, but we all know that some stats are easier to track down than others. As always, every stat is linked to its original source and has the source date listed.
To get your copy of this stat report, click on the button below to purchase it.

or get it in one of my discounted report bundles:
Bundle 1: Social Media Report Bundle (Facebook, Twitter, Pinterest, LinkedIn, Reddit, YouTube)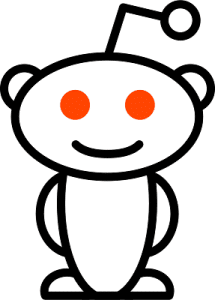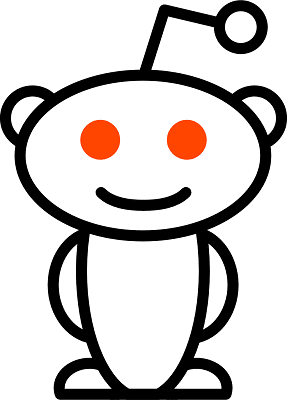 Please note that some of these Reddit statistics and facts are easier to find than others. A few of these stats come from Reddit's own reports, but some are based on news reports and not official company tallies. Basically, this is the best I can find and I don't guarantee anything to be 100% accurate.
Reddit Facts
Reddit website: reddit.com
Reddit's Launch Date: June 2005
Reddit's Hometown:  Medford, MA
Current Reddit Headquarters: San Francisco, CA
Reddit Founders: Steve Huffman

, 

Alexis Ohanian

What is Reddit?
The front page of the internet • Reddit is a place for community, conversation, and connection with millions of users worldwide. (source)
Reddit Statistics
How many Reddit users:
Last updated 3/24/18
---
Number of Subreddits to date:
Last updated 6/23/15
---
Number of active Reddit communities:
Last updated 1/4/18
---
Number of Countries with Reddit Users:
Last updated 2/19/16
---
Number of Monthly Reddit Pageviews:
Last updated 3/15/18
---
Average number of daily votes on Reddit:
Last updated 3/15/18
---
Average visit length for Reddit:
Last updated 11/6/16
---
How many redditors:
Last updated 2/19/16
---
Percentage of piracy takedown notices that were rejected by Reddit:
Last updated 4/18/17
---
Number of comments left on Reddit daily:
Last updated 3/15/18
---
Number of daily searches on Reddit:
Last updated 9/7/17
---
Reported value of Reddit:
Last updated 7/31/17
---
Number of Reddit Employees:
Last updated 11/9/17
---
Percentage of Reddit that is in English:
Last updated 11/9/17
---
Average number of monthly Reddit post submissions:
Last updated 3/15/18
---
---