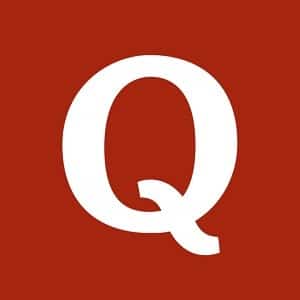 Here are a few of the most interesting Quora statistics I was able to dig up. If you are a regular user or just someone still trying to figure out exactly what is Quora, you will likely find these stats interesting. As always, be sure to check back in the future as I will be updating this post as new and updated stats become available.
Quora Facts
Website: quora.com
Year launched: 2009
Founders: Adam D'Angelo and Charlie Cheever
Headquarters: Mountain View, Ca
What is Quora?
The heart of Quora is questions — questions that affect the world, questions that explain recent world events, questions that guide important life decisions, and questions that provide insights into why other people think differently. Quora is a place where you can ask questions you care about and get answers that are amazing. (source)
Quora Statistics
How many people use Quora?
300 million monthly Quora users
Last updated 9/21/18
---
Number of content pages:
Last updated 5/6/20
---
Number of active users in the U.S.:
Last updated 12/21/15
---
Number of visitors:
300 million monthly unique visitors
Last updated 10/27/18
---
Number of users from India:
Last updated 12/21/15
---
Number of topics:
Last updated 4/9/14
---
Percent of traffic that comes from mobile:
Last updated 4/9/14
---
Percentage of active users that are from India:
Last updated 12/21/15
---
Reported estimated valuation:
Last updated 5/16/19
---
Number of employees:
Last updated 5/16/19