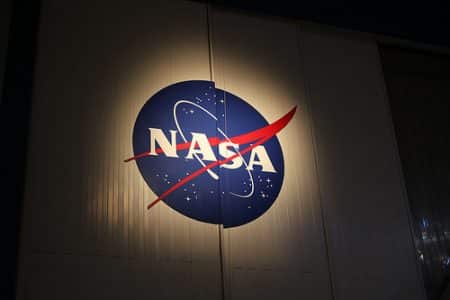 Here are the more interesting NASA statistics and fun facts I was able to dig up to get you up to speed. As always, I will be adding more and updating these periodically as I find new stuff. Be sure to check back regularly.
With so many Americans having had NASA around most, or all, of our lives, many of us take the space agency for granted. While space launches used to be pretty high-profile decades ago, they happen often with no fanfare these days. Regardless of the publicity NASA garners, their work is critical and has yielded so many technologies and devices that we use daily.
So just how much do you really know about NASA? You may be surprised...
Please note that some of these NASA Statistics are easier to find than others, so some of these are based on news reports and not official government tallies. All stats are linked to their source.  In other words: This is the best I can find, but I don't guarantee anything.
NASA Statistics and Facts
Year NASA was established:
1958
---
How many employees does NASA have?
Last updated 3/22/16
---
Number of men to walk on the moon:
12
---
Years that the Mercury program was active:
1958-1963
---
Years that the Gemini program was active:
1961-1966
---
Years that the Apollo program was active:
1960-1972
---
Number of years the space shuttle was active:
30 years (1981-2011)
---
Number of successful space shuttle missions:
---
Number of astronauts sent into space on Space Shuttles:
---
NASA Astronaut record for most cumulative days in space:
Last updated 10/29/18
---
NASA Astronaut record for longest single space flight:
Last updated 3/22/16
---
Number of people that have visited the International Space Station:
Last updated 10/29/18
---
Number of spacewalks to date at the International Space Station:
Last updated 10/29/18
---
Speed of the International Space Station:
---
Amount of time it takes the International Space Station to orbit Earth:
---
Number of nations involved in the International Space Station:
Last updated 3/22/16
---
Number of years the Hubble Space Telescope has been exploring space:
Last updated 3/22/16
---
Number of observations the Hubble Space Telescope has made:
Last updated 3/22/16
---
Distance the Hubble Space Telescope has traveled:
Last updated 3/22/16
---
Size of the Hubble Space Telescope data  archive:
Last updated 3/22/16
---
Average amount of new data collected by the Hubble Space Telescope annually:
Last updated 3/22/16
---
Weight of the Hubble Space Telescope:
---
Number of NASA offices:
---
Amount appropriated by Congress to NASA in FY 2015:
---
Percentage of the US federal budget that goes to NASA:
Last updated 3/22/16
---
Number of spin-off commercial products that are a result of NASA technology:
---