Here is a full rundown of all the TikTok statistics and facts you need to know including how many people use TikTok, what it is, video stats and much more.
If you are over the age of 18, you more than likely have never heard of Musically (now TikTok). If you are a marketer or investor, you should take note of this upstart social network. TikTok already have a half billion active users and a very loyal following among teenagers.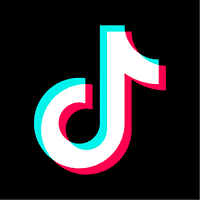 Musical.ly was started by Alex Zhu and Luyu Yang in China in 2014. It was originally launched as a short-form video platform that focused on self-education. They quickly pivoted from this concept after launch and decide to focus on the world of teenage pop entertainment.
TikTok is essentially a video sharing social networking app, but what sets it apart from all the other social apps is the focus of the short videos being shared on the platform are of users lip-syncing and dancing to their favorite songs. A basic concept, but one that is currently a very popular one.
I recently sat down to find out more about TikTok and gather a few stats. There aren't many stats currently available, but now that people in the industry are starting to take note, I suspect we will be seeing more stats soon. Here are a few of the TikTok statistics I was able to dig up. As always, be sure to check back in the future as I will be updating this post as new and updated stats become available.
TikTok / Musical.ly Facts
Top TikTok Competitors:
What is TikTok?
TikTok is the world's leading destination for short-form mobile videos. Our mission is to capture and present the world's creativity, knowledge, and moments that matter in everyday life. TikTok empowers everyone to be a creator directly from their smartphones, and is committed to building a community by encouraging users to share their passion and creative expression through their videos. TikTok has offices in Beijing, Berlin, Jakarta, London, Los Angeles, Moscow, Mumbai, Sao Paulo, Seoul, Shanghai, Singapore, and Tokyo. In 2018, TikTok was one of the most downloaded apps in the world. TikTok is available worldwide for iOS and Android. (source)
musical.ly was a video social network for creating, sharing and discovering short videos. Every day, millions of people use musical.ly as an outlet to express themselves through singing, dancing, comedy, and lip-syncing. The app celebrates creativity with videos that are shared across the musical.ly community. (source)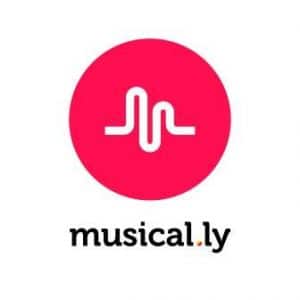 Musically / TikTok Statistics
How many people used Musically?
---
How many people use TikTok?
Last updated 10/26/18
---
Number of monthly TikTok fist time downloads:
Last updated 7/22/19
---
Number of countries in which there are TikTok users:
Last updated 8/7/19
---
How many people use Douyin?
Last updated 11/8/18
Last updated December 2018
---
Number of Musical.ly monthly active users:
Last updated 8/2/18
---
YOY growth in monthly new TikTok users:
Last updated 1/24/19
---
Number of times TikTok has been installed on a device:
Last updated 7/22/19
---
Number of TikTok app downloads in 2018:
---
Amount TikTok earns in monthly revenue from in-app purchases:
Last updated 8/19/19
---
Percentage of TikTok/Douyin monthly revenue that comes from China:
Last updated 8/19/19
---
Percentage of TikTok/Douyin monthly revenue that comes from the US:
Last updated 8/19/19
---
Estimated amount Tiktok and Douyin have earned in revenue through in-app sales:
Last updated 7/22/19
---
Percentage of TikTok in-app purchases that come form the US:
Last updated 3/22/19
---
Number of TikTok users in India:
Last updated 6/12/19
---
Number of times TikTok has been downloaded in India:
Last updated 7/23/19
---
Amount that TikTok earns monthly from Indian users:
Last updated May 2019
---
Amount that TikTok earns monthly from American users:
Last updated May 2019
---
Total amount users have spent on TikTok:
Last updated 6/10/19
---
Average number of new videos uploaded per day to Musical.ly:
Last updated 5/11/17
---
Percentage of US teen and young adult internet users that use Musical.ly:
Last updated 11/13/17
---
Percentage of US smartphone owners that use Musical.ly:
Last updated 11/13/17
---
Number of Live.ly users (before it was shut down):
---
Percentage of Musical.ly users that used the Live.ly app:
---
Percentage of TikTok downloads that have come from India:
Last updated 2/28/19
---
Percentage of new TikTok monthly downloads that come from India:
Last updated May 2019
---
Percentage of TikTok user sessions that are on Android devices:
Last updated 11/5/18
---
Percentage of TikTok downloaders that open the app daily:
Last updated 11/5/18
---
Number of TikTok users in the US:
Last updated 2/26/19
---
Number of new TikTok users in Q1 2019:
Last updated 4/10/19
---
Number of TikTok downloads from the App Store in Q1 2019:
---
Percentage of Douyin users that are between 24-30 years old:
Last updated 4/22/19
---
Percentage of Douyin users that are women:
Last updated February 2019
---
Number of new TikTok installs in May 2019:
---
Percentage of TikTok users that are between the ages of 16-24:
Last updated January 2019
---
Number of TikTok users that have activated their shopping carts on it:
Last updated 6/25/19
---
 Celebrities on TikTok:
Famous TikTok Users:
Annie LeBlanc: @annieleblanc
Ariel Martin: @babyariel
Cameron Dallas: @camerondallas
Jacob Sartorius: @jacobsartorius
Jojo Siwa: @itsjojosiwa
Kristen Hancher: @kristenhancher
Lisa and Lena: @lisaandlena
Liza Koshy: @lizzza
Loren Gray: @lorengray
Savannah Soutas: @savvsoutas
---
Reported amount that ByteDance purchased for Musical.ly:
---
Number of Musical.ly users in India:
Last updated 7/4/18
---
Average number of new videos uploaded per day to Musical.ly from India:
Last updated 7/4/18
---
Number of countries Musical.ly has been the top free app in the iOS App Store in:
Last updated 5/7/16
---
Number of Musical.ly users under the age of 21:
Last updated 10/2/16
---
Average amount of time Musical.ly users spend in it each session:
Last updated 11/16/16
---
Number of Musical.ly monthly active users in the US:
Last updated 11/16/16
---
Percentage of Musical.ly users that are women:
Last updated 6/15/17
---
Percentage of Musical.ly usage that is in the US:
Las
t updated 6/15/17
---
Amount Musical.ly had raised in venture capital:
---
Live.ly's reported churn rate:
Last updated 9/30/16
---
Live.ly's average revenue per daily active user:
Last updated 9/30/16
---
Musical.ly's average revenue per daily active user:
Last updated 9/30/16
---
Number of LiveMe users:
Last updated 7/23/18
---
Estimated amount Musical.ly was valued at:
Last updated 5/6/16
Please share this post if you enjoyed it:
---