If you are over the age of 18, you more than likely have never heard of Musical.ly. If you are a marketer or investor, you should take note of this upstart social network. They already have over 100 million registered users and a very loyal following among teenagers.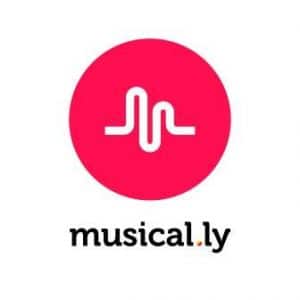 Musical.ly is essentially a video sharing social networking app, but what sets it apart from all the other social apps is the focus of the short videos being shared on the platform are of users lip-syncing and dancing to their favorite songs. A basic concept, but one that is currently a very popular one.
I recently sat down to find out more about Musical.ly and gather a few stats. There aren't many stats currently available, but now that people in the industry are starting to take note, I suspect we will be seeing more stats soon. Here are a few of the Musically statistics I was able to dig up. As always, be sure to check back in the future as I will be updating this post as new and updated stats become available.
Please note that some of these numbers are easier to find than others. A few of these Musical.ly statistics come from the company's own reports, but some are based on news reports and not official company tallies. Basically, this is the best I can find and I don't guarantee anything to be 100% accurate.
Musical.ly Statistics
Date of Musical.ly's launch:
October 2014
---
How many people use Musical.ly?
Last updated 9/5/17
---
Number of Musical.ly monthly active users:
Last updated 12/6/16
---
Average number of new videos uploaded per day to Musical.ly:
Last updated 5/11/17
---
Number of Live.ly users:
Last updated 9/30/16
---
Percentage of Musical.ly users that user the Live.ly app:
Last updated 9/30/16
---
Live.ly's reported churn rate:
Last updated 9/30/16
---
Live.ly's average revenue per daily active user:
Last updated 9/30/16
---
Musical.ly's average revenue per daily active user:
Last updated 9/30/16
---
Estimated amount Musical.ly is valued at:
Last updated 5/6/16
---
Number of countries Musical.ly has been the top free app in the iOS App Store in:
Last updated 5/7/16
---
Number of Musical.ly users under the age of 21:
Last updated 10/2/16
---
Average amount of time Musical.ly users spend in it each session:
Last updated 11/16/16
---
Number of Musical.ly monthly active users in the US:
Last updated 11/16/16
---
Percentage of Musical.ly users that are women:
Last updated 6/15/17
---
Percentage of Musical.ly usage that is in the US:
Last updated 6/15/17
---
Amount Musical.ly has raised in venture capital:
Last updated 5/11/17