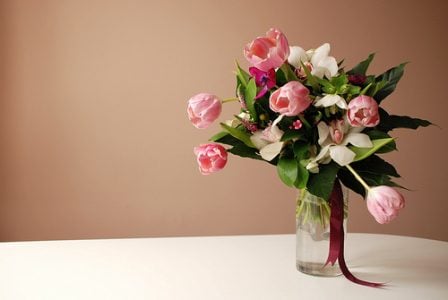 Here are the more interesting Mothers Day facts and statistics I was able to dig up recently. As always, I will be adding more and updating these periodically as I find new facts about Mothers Day. Be sure to check back regularly.
It has been said time and again that the most underpaid and unappreciated job is motherhood. I can't say that I disagree. For most, moms are there for us through thick and thin and can always be counted on to save our sorry rears when we screw up.
On the eve of a weekend in which we celebrate all things motherhood, I thought it would be fitting to deviate a bit from the usual tech stat lists and offer up a few interesting statistics and facts about mothers.
Enjoy and happy Mothers Day!
Mothers Day Facts and Statistics
When is Mother's Day celebrated? In the US, it is observed on the second Sunday of May. In 2021, Mother's Day falls on May 9th.
Number of mothers in the world: 2.2 billion (Tweet this)
Number of American mothers on Facebook: 27 million (Tweet this)
Amount spent annually on Mother's Day cards: $671 million (Tweet this)
Mother's Day is the busiest day of the year for US restaurants.
Number of woman in the United States that have given birth in the past 12 months: 4.1 million (Tweet this)
Number of stay-at-home mothers in the United States: 5 million (Tweet this)
First American celebration of Mother's Day: 1908 (Tweet this)
Number of births in the United States in 2012: 3,952,841 (Tweet this)
Country with the highest children born per woman: Niger: 6.89 (Tweet this)
Average number of children born per woman in the United States: 2.01 (Tweet this)
The mean age of mother's first birth in the United States: 25 years old (Tweet this)
First mother in space: Anna Fisher in 1984 (Tweet this)
Mother's Day is the third most popular day for flower sales (behind Christmas and Hanukkah.
Peak ranking on the Billboard Hot 100 chart for Danzig's song Mother: 43rd