Mothers Day Statistics and Facts (2023)
Last Updated on: March 31st, 2023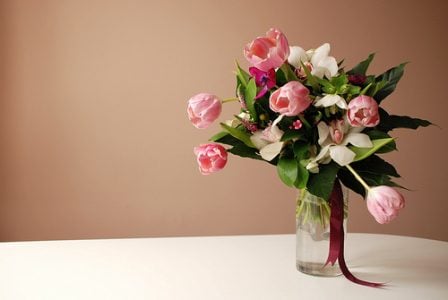 Here are a few of the most interesting Mothers Day statistics and facts I was able to dig up in my internet travels. As always, be sure to check back in the future as I will be updating this post as new and updated stats become available.
Mother's Day is a celebration held in honor of mothers and motherhood. It is a day to show appreciation and gratitude to mothers and maternal figures for their love, care, and support.
The origin of Mother's Day can be traced back to ancient civilizations such as the Greeks and Romans, who held festivals in honor of mother goddesses Rhea and Cybele. However, the modern celebration of Mother's Day is often credited to Anna Jarvis, an American woman who campaigned for a day to honor mothers after her own mother's death in 1905.
In 1914, US President Woodrow Wilson signed a proclamation designating the second Sunday in May as Mother's Day. The holiday soon gained popularity around the world and is now celebrated in many countries on different dates.
While the celebration of Mother's Day has become commercialized in many places, its underlying sentiment of gratitude and appreciation for the important role that mothers play in our lives remains unchanged.
Mother's Day Facts
When is Mother's Day celebrated? In the US, it is observed on the second Sunday of May. In 2023, Mother's Day falls on May 14th.
Number of mothers in the world: 2.2 billion (Tweet this)
Number of American mothers on Facebook: 27 million (Tweet this)
Amount spent annually on Mother's Day cards: $671 million (Tweet this)
Mother's Day is the busiest day of the year for US restaurants.
Number of woman in the United States that have given birth in the past 12 months: 4.1 million (Tweet this)
Number of stay-at-home mothers in the United States: 5 million (Tweet this)
First American celebration of Mother's Day: 1908 (Tweet this)
Number of births in the United States in 2012: 3,952,841 (Tweet this)
Country with the highest children born per woman: Niger: 6.89 (Tweet this)
Average number of children born per woman in the United States: 2.01 (Tweet this)
The mean age of mother's first birth in the United States: 25 years old (Tweet this)
First mother in space: Anna Fisher in 1984 (Tweet this)
Mother's Day is the third most popular day for flower sales (behind Christmas and Hanukkah.
Peak ranking on the Billboard Hot 100 chart for Danzig's song Mother: 43rd
So there you have it. Hopefully you now know 15 more things about Mother's Day than you did 10 minutes ago.
Please note that some of these numbers are easier to find than others. Most of these fun facts come from internet reports and may not be official tallies. No information contained on DMR should be relied upon to make investment decisions. Basically, this is the best I can find and I don't guarantee anything to be 100%.
Related Categories:
Related Tags: